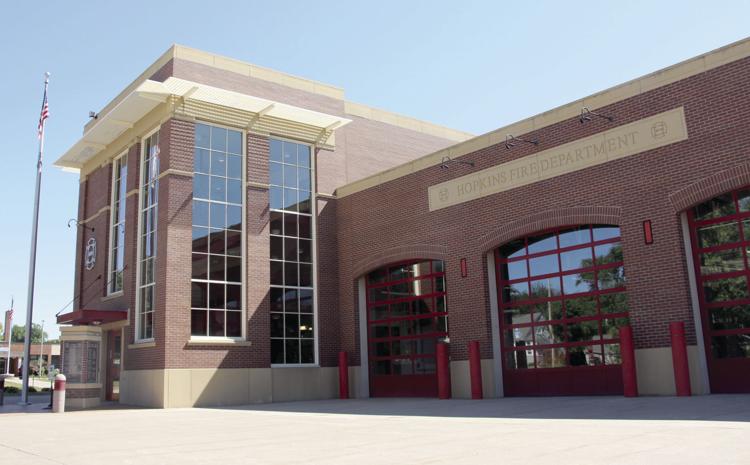 As fire departments have an increasingly difficult time attracting and retaining paid-on-call firefighters, cities like Hopkins are considering a transition into a full-time staffing model.
"Throughout the state and the country, we're having a harder and harder time finding people that want to be paid-on-call firefighters," said Hopkins Fire Chief Dale Specken, who recently presented a 2018-23 strategic plan to the city council.
Currently, Hopkins has 34 paid-on-call firefighters, with the capacity to have up to 41 paid-on-call firefighters, in addition to four full-time staff members (two staffed 8 a.m. to 4 p.m. Monday through Friday). Specken, who has been on the department since 1981 and fire chief since 2005, hasn't seen that number exceed 36 for paid-on-call.
While the department used to receive 30 to 40 applicants during a month-long recruitment, only 12 applicants applied this year, one of which was hired, Specken said, noting they even extended the recruitment to four months.
"It's the sign of the times," he said.
Specken attributes this to a multitude of reasons, including a low unemployment rate and people's desire for a flexible schedule.
In order to be eligible for the paid-on-call model, one must also live within 8 minutes of the station. Higher-priced housing in Hopkins limits the number of younger people as potential candidates, Specken explained.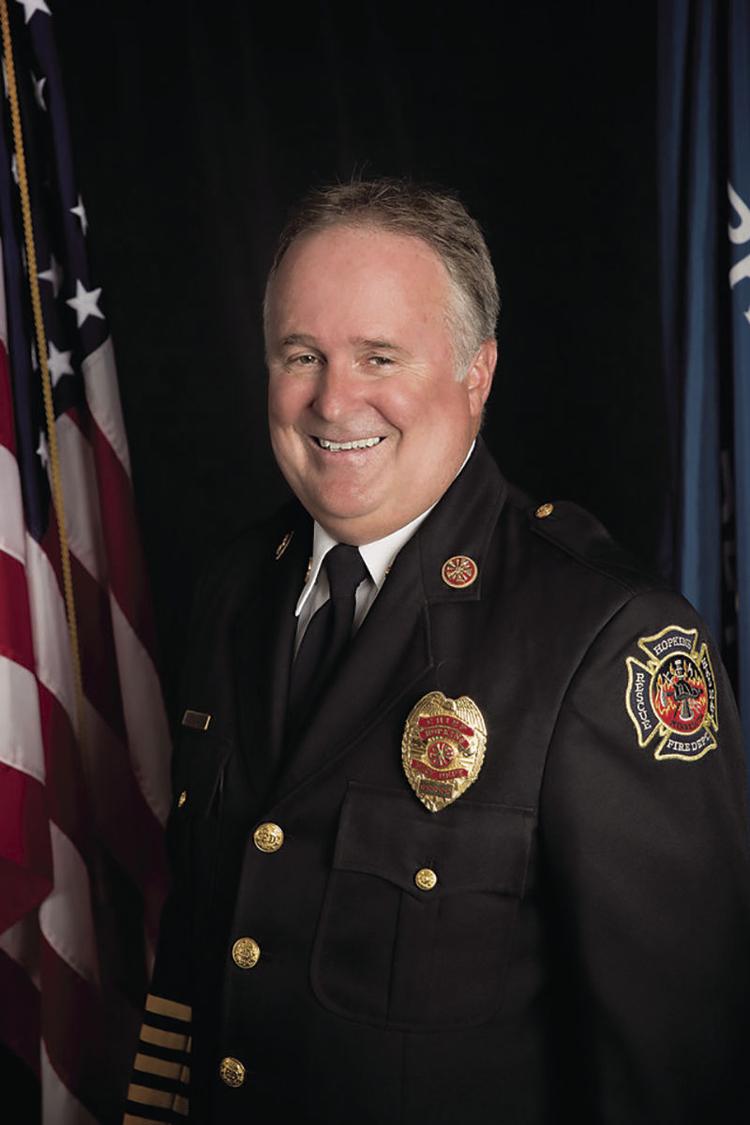 The concept of service and volunteering has also shifted, despite a brief uptick after 9/11, Specken said, and people want to schedule their time without adhering to a pager.
"Thirty years ago, that's what people did – they volunteered for their city, and we're not seeing that anymore," said Specken. "If we could figure out how to put fires out with a video game controller, we'd have people knocking down our doors."
Competition is another contributing factor as surrounding cities like Eden Prairie and Minnetonka use a more flexible, duty crew model, in which paid-on-call firefighters staff the department 24-7, but in shorter shifts that provide greater alignment with their schedules, Specken explained.
It is not realistic for Hopkins to have a duty crew model, Specken said, noting the department would need as many as 60 to 70 paid-on-call firefighters or require 12 to 14 shifts a month at the current staffing level.
"We looked into it, but we think it would just tax our paid-on-calls," he said.
While the city maintains a 4-minute response time and has upgraded its public protection classification, a tool developed by the Insurance Services Office to help insurance companies measure the risk of fire losses in a community, Specken's concern is the increasing difficulty to hire replacements.
He proposes the city transition into a full-time model with 24-7 staffing of the fire station, with the goal of hiring eight additional full-time firefighters by 2027-2028 and supplementing with 12 to 16 paid-on-call firefighters.
The plan recommends the council hire two full-time firefighters per year starting in 2023, at an estimated total cost of $100,000 per year.
Specken said the department could begin the process as soon as 2020 if it's successful in obtaining a federal grant, which would help cover the cost of four full-time staff for three years. After that, the city would be responsible for maintaining those positions within its annual budget, he noted.
Mayor Jason Gadd said city leaders have been aware of the recruitment struggle of the fire department for the past few years.
"Many departments around the state have been in the same situation and by starting to look strategically long term, we are beginning to understand the impact and options of how we will be able to continue providing not only the fire protection for our residents and businesses, but all the community engagement and community health programs supported by the Hopkins Fire Department," Gadd said. "This will help guide us to what the look will be of the future staffing of the department."