After being closed since mid-March, the Hopkins Activity Center will slowly begin to reopen to senior programming starting in October.
"There is light at the end of the tunnel," said Center Coordinator Susan Newville. She noted that, little by little, seniors will be able to meet inside the building.
The center will start with a soft opening and will follow safety protocols, including reservations, temperature checks and other health guidelines.
The center has been closed since March 15 when the staff was instructed by the city to offer only virtual programs.
Before the closing, the activity center was a hub for senior activity, offering as many as 15 programs a day.
Since closing, Newville and the instructors had to get creative and find ways to maintain some of the programs and social aspects cherished by its members.
Activities such as functional fitness and yoga classes had to go virtual, with members participating within their living rooms.
"The instructors jumped on it," and so did many of the participants, Newville said. "They love ... that they can still participate while at home."
Getting members set up for virtual classes wasn't without challenges.
"I spent countless hours teaching people Zoom over the phone," Newville said. She even went to a few homes to assist participants.
"There was a big learning curve," she said.
Virtual programming also left out about 25% of the participants due to barriers to technology.
"That's the greatest shortcoming here as it leaves out a chunk of people," she said.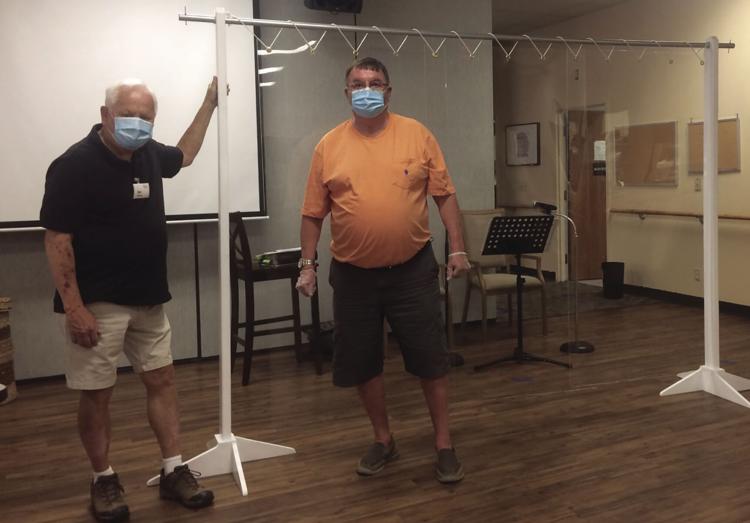 As the weather warmed, other groups began safely meeting across the community, such as the Creative Chaos group that meets in Downtown Park, the line dancing group at Maetzold Field and the Men's Shed group that meets at Burnes Park.
The closing of the activity center affected Minnetonka resident Pat Lutke and her husband Bill.
Pat has been in the line dancing group for 18 years, and Bill was playing pickleball three times a week.
"It's very essential for people to socialize and get out of their homes," Lutke said, noting the social aspect is just as important as the physical activity.
That's why Lutke said it was exciting when the dance group got creative and began meeting – and dancing –outdoors.
While she understands it's difficult with the COVID-19 risk, "Hopefully things get better and we'll be able to be back inside," she said.
The group has been practicing their moves in the parking lot of Maetzold Field twice a week as it's also an activity that's conducive to social distancing, said longtime instructor Sally Halpern of Minnetonka.
On average the group has about 16 participants, attracting members from across Hopkins and the neighboring communities, including Eden Prairie, Minnetonka, Plymouth and Golden Valley.
"It's definitely more challenging because of the weather, but everyone wants to keep dancing," she said.
While the weather has mostly cooperated, Halpem doesn't know how long that will last going into the colder months.
"We would love to get back into the activity center," she said.
After they finish the choreographed steps, the members sit around in lawn chairs around a large circle for social time.
"It's been really rewarding for all of us," she said.
Men's Shed, a group of about 20 retired men, has been keeping busy with service projects around the community, such as installing Plexiglas petitions at Open Circle Adult Day Services to assist in reopening for programming.
"We're just glad to be able to get together and help the community at the same time," said member Dan Pierce of Plymouth.
The group has been meeting weekly at Burnes Park.
"We should make it without getting snowed on," he said.
The Hopkins Activity Center will open in October to accommodate those activities that are currently meeting outside. Slowly, the center will begin to introduce other programming.
The building will also occasionally be shared with about 30 second-graders from Hopkins Schools when the students aren't learning outdoors at Maetzold Field as part of the nature classroom.
For more information and to sign up for the newsletter, visit hopkinsmn.com/584/Hopkins-Activity-Center.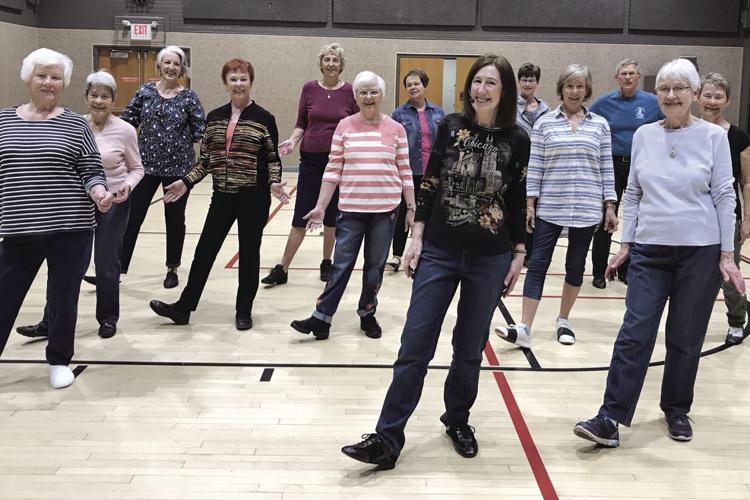 Follow the Sun Sailor on Facebook at facebook.com/mnsunsailor.