Hoffman scores four times in rout of Bluejays
Hopkins/St. Louis Park senior Charlotte Rich scored her second goal of the season just over 11 minutes into the third period against Jefferson Feb. 6.
Despite the Jaguars holding a sizable shots edge, it was the Royals who scored first only to have Jefferson tie the game up seconds later in what ultimately was the third consecutive tie for the Jaguars.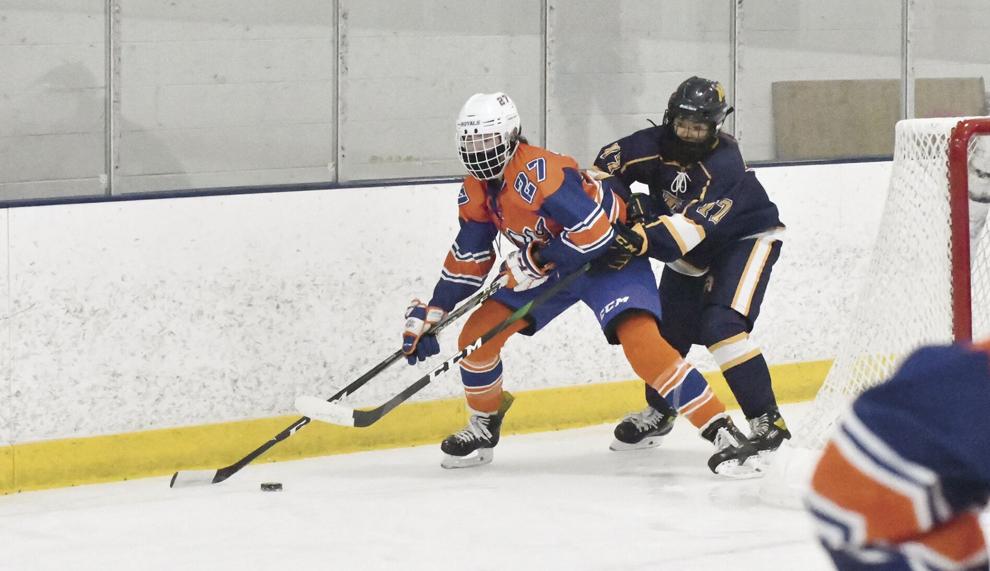 Hopkins/Park goaltender Leah Bosch rose to the occasion to make 42 saves. 
She followed that up with an eight-save shutout (first of the season) by way of an 8-0 win over Waseca on Tuesday.
The Royals (5-3-1) pummeled the Waseca goal by way of a 45-8 shots edge including a 22-4 margin in the second period.
Sophomore Sophia Hoffman scored four times and Erin Brousseau added one goal and two assists. Also picking up goals were Claire Bolen (plus one assist), Sophia Hayes and Sarah Chollar. Avery Shaw had two assists and Bryn Etzell added an assist. 
Hopkins/Park closed out the week with a 3-1 loss to Minneapolis at Minnetonka Ice Center Friday, Feb. 12. 
Hoffman scored her eighth goal of the game eight minutes into the contest with the assist going to Brousseau who collected her team-leading 13th point (seven assists). 
The Royals travel to Hastings Feb. 19 (7:30 p.m.) and play at the East Bethel Ice Arena to face Northern Tier (St. Francis/North Branch/Cambridge-Isanti) on Feb. 23 (7 p.m.) before a rematch at Bloomington Jefferson on Friday, Feb. 26 at 8 p.m.