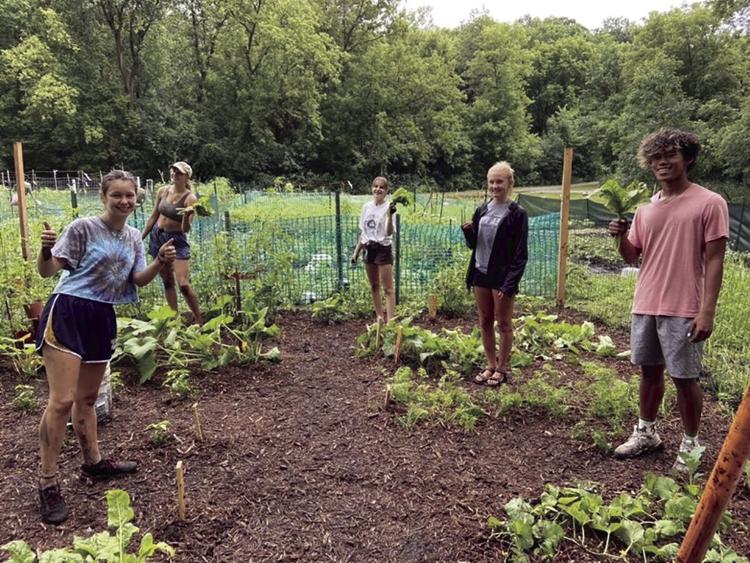 Students at Hopkins High School are realizing the impact of plants as they work together to grow their own food and create a safe environment through gardening.
Last school year during her junior year, Ani Palm started GreenHalls, a club that offers a welcoming and connected environment through integrating plants in the high school.
"I wanted to create a space that [students] could join not needing to be any sort of person, but have a love for plants and nature," Palm said.
GreenHalls also gives Palm a platform to share how connecting with nature and plants can have a positive impact on mental health, something she has witnessed in herself.
Palm shared how she struggled with anxiety, sought help through a therapist and bought a bunch of plants.
"It was a huge help," she said. "It gave me purpose because the plants needed me."
Teens can feel lost at times and it is really important to feel that purpose, she said.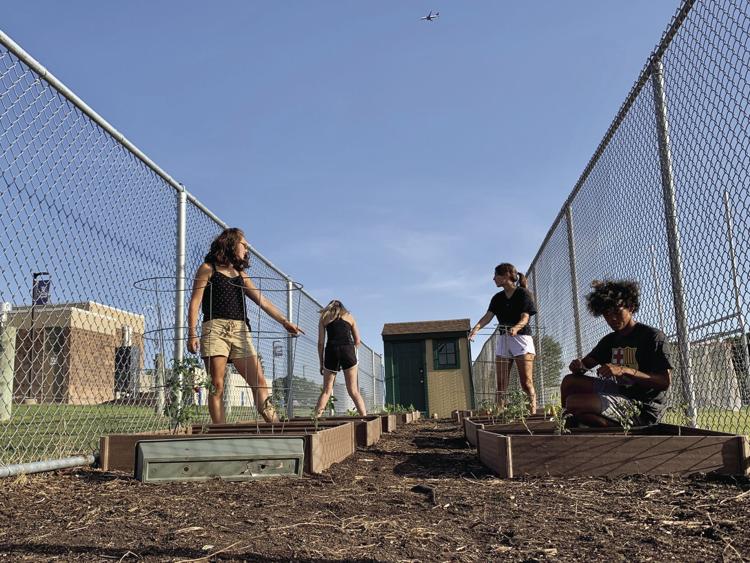 By tending to her plants, she felt a greater sense of purpose and she wanted her peers to have that same sense.
"Sometimes, it's hard to talk about mental health," Palm said.
GreenHalls provides a space to integrate the mental health component into everyday things, thereby removing some of the barriers and stigma, she explained.
What started with houseplants in the hallways and classrooms transformed into a community garden as distance learning shifted the way students interacted with their classmates.
Palm's motivation became finding a way for the club members to continue to interact in a safe way.
"It's hard to find community in a pandemic, but this has been an innovative way for us to be together," Palm said.
The idea of a community garden blossomed with the help of Jan Youngquist, community development coordinator for the City of Hopkins, who wrote and received a grant through Hennepin County for projects that promoted safe physical activity in public spaces during the pandemic.
The grant provided 12 garden bed kits, gardening tools, a composter and soil for the student garden.
"I am hopeful that the project helps students over the years become more connected with the benefits of plants, gardening and healthy living," said Youngquist, who is a gardener.
The club has two gardens, at the high school next to the lacrosse/soccer fields and in Minnetonka near Purgatory Park.
Currently, there are 50 student members, 20 of whom have been working in the gardens over the summer.
"It's a really great way for peers to be in nature and bring home fresh produce," she said, noting it's also really important teenagers build a healthy connection with food.
As far as the mental health component, Palm said she sees the positive impact on her peers.
"Everyone has felt really happy and excited that they get to be working in the garden," she said.
The club's goal is to expand the gardens to be able to harvest enough to donate within the community, Palm said.
Dominique Pierre-Toussaint, Hopkins Schools Community Engagement Manager, has been overseeing the student-led project and would like it to keep growing to other communities within the school district. He is also working to set up an online sign-up where community members can assist in tending the garden, thereby making a true community garden experience.
Follow the Sun Sailor on Facebook at facebook.com/mnsunsailor.