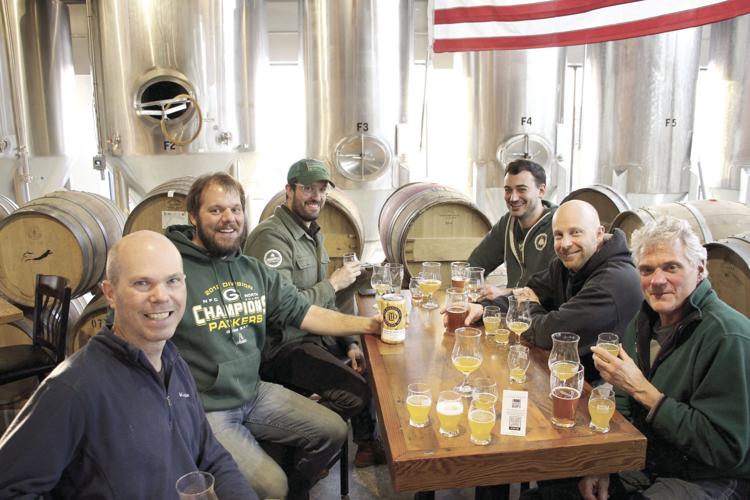 The three breweries in Hopkins and Minnetonka have come together to release the Flight of 3, a collaboration of three distinct brews that are ready for release Saturday, Jan. 11.
Collaborating on what they hope will become a quarterly tradition are Unmapped and Boom Island in Minnetonka and LTD Brewing in Hopkins.
The "catalyst" for this three-beer collaborative event among brewery neighbors came about not long after August, when Boom Island moved to Minnetonka.
"The brewing scene is very collaborative and we always want to see each other succeed," said JD Park of Unmapped. "We saw an opportunity to maybe help each other out, or at least ask the question of where can we help each other out, to be a stronger business, both individually and as a group."
They each started with the same base recipe – a 50/50 blend of wheat and pilsner, that gives a "dense, hazy visual," said Tuck Carruthers, brewer for Unmapped Brewing. "I'd say it has a nice crisp characteristic to it."
Then, each of the breweries "called dibs" on what fruit they would add to their brew to create three distinct flavor profiles.
Boom Island chose a Japanese citrus fruit called yuzu, Unmapped chose apricot and LTD used mango and passion fruit.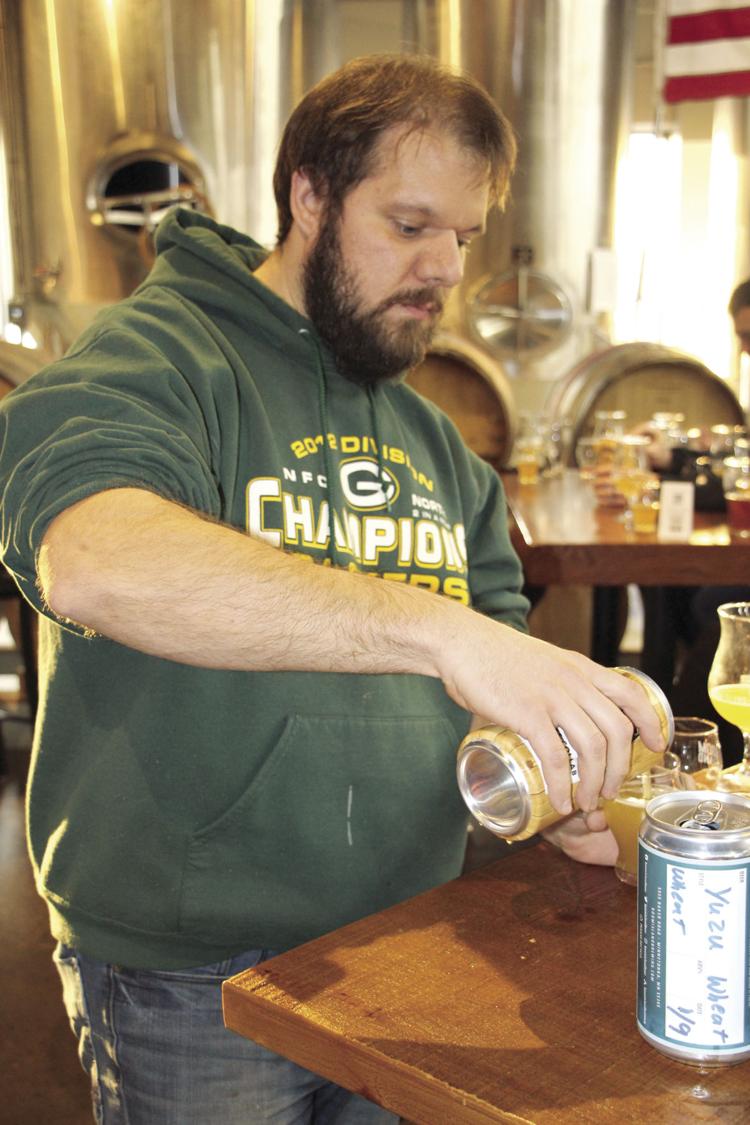 As the brewers sat around the table at Boom Island tasting each of the new brews, they were reluctant to pick a favorite, however, each of them was pleased with the outcomes.
"I think if you asked a brewer if they're happy with the beer, they're always excited to brew it again to see where they can improve on, but I think for all of us setting out to brew the same beer, we're pleasantly happy with how close we were," said Carruthers.
"The fruit starts off subtle and it really becomes apparent about midway through the taste, and then it kind of finishes pleasantly with some sweet fruit and some of that lingering wheat flavor," Carruthers said of the apricot.
With each brewery using different systems – electric, steam and fire brew kettles – Kevin Welch, brewer and partner at Boom Island, said it's been interesting to taste the differences.
Because of the "nice complexities from the German floor-malted wheat," Welch said he was careful not to overpower that flavor with the fruit, rather using the fruit to complement the flavor.
"It's just a slight highlight of citrus," he said of the yuzu.
Jeremy Hale of LTD said his goal was to "let the fruit shine."
"We like to do tropical in the winter," he said.
The wheat beer is also a nice lighter version "that's easily differentiated" from the heavier beer commonly brewed this time of year, Park said, with each beer being around 5.2% ABV and 20 IBU.
And the free shuttle, set to run every 20 minutes, makes it safe and convenient so people don't have to drive between the three breweries as part of the events.
"I think it's pretty cool that we have three breweries so close now that makes it able for people to brewery hop, which is something you couldn't really do in the suburbs," Park said. "Now there's a lot of options – a lot of good options – for people to try, and we just wanted to showcase that there's a real sense of collaboration and camaraderie between the three of our breweries specifically, but in general, that's what this industry is all about."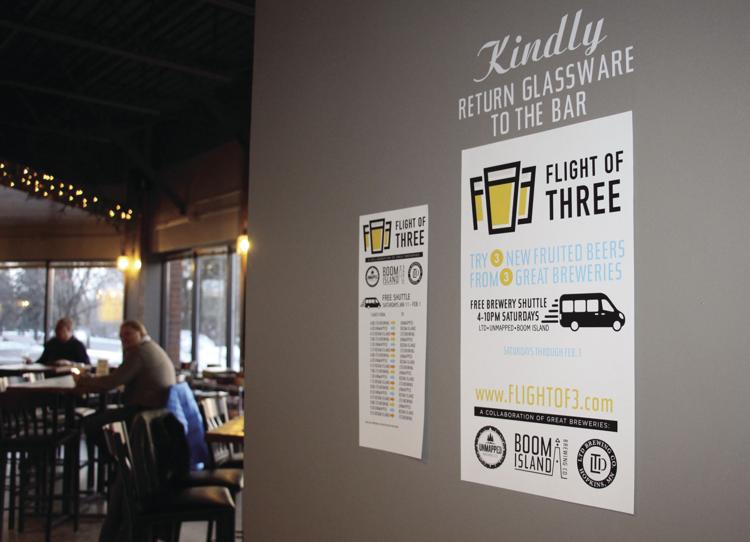 Flight of 3 shuttle between LTD Brewing in Hopkins, Unmapped Brewing and Boom Island in Minnetonka.
When: 4-10 p.m. every Saturday between Jan. 11 and Feb. 1.
Where: Shuttle runs every 20 minutes between each of the locations.
Info: Check flightof3.com for pick up times. A limited quantity of crowlers will be available.