Life Time and the JCC find members appreciative, understanding of new reality 
After three months without anyone lifting weights or using a treadmill, area fitness centers are cautiously reopening to a new reality of working out during a pandemic.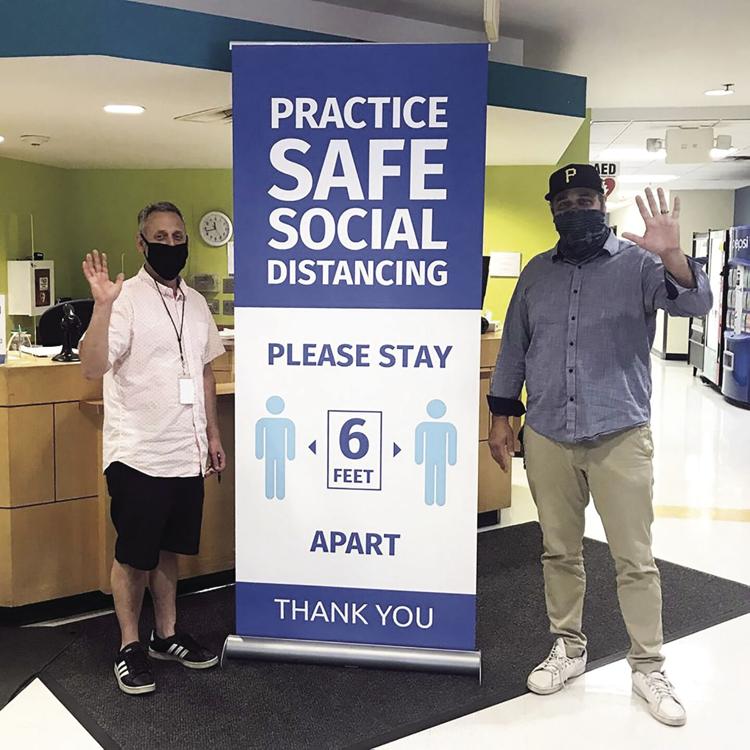 At Life Time St. Louis Park, senior general manager Kerry Sutherland and his staff members welcomed back many familiar faces earlier in June.
"It was very exciting for our team," he said of the opening day. "It wasn't a mad-rush of individuals but it built slowly over a few weeks and participation has grown as members are getting the word out about what they are experiencing and ultimately feeling safe about participating."
Part of that reopening includes a 400-page cleaning protocol for all aspects of the gym to meet enhanced levels of cleanliness.
The protocol addressed each area of the club to ensure all of the state and national guidelines are followed from childcare, the cafe and fitness areas.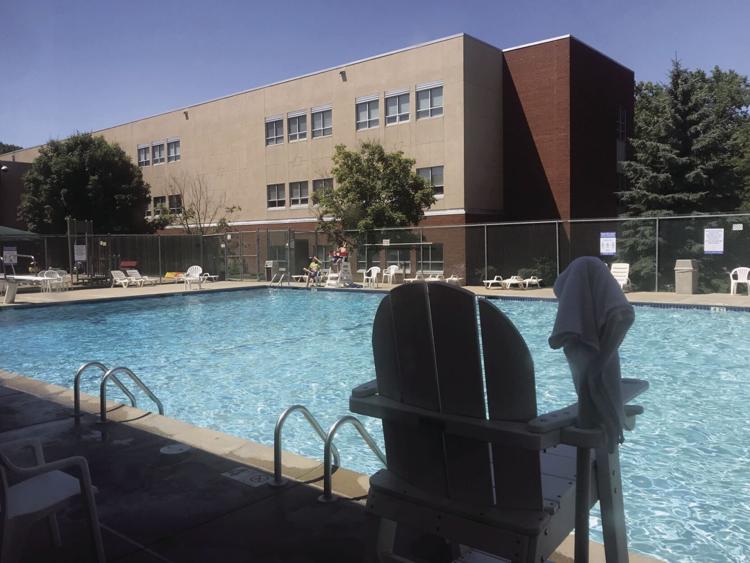 To promote social distancing, the club closed every other piece of cardio equipment, marked off areas near the front desk, locker rooms, studios, pool areas and created dedicated personal spaces. Employees are using hospital-grade cleaners in addition to cleaning stations throughout the club for use by for members. Employees wear masks and temperatures are checked before each shift.
While the club was closed this spring, Sutherland and the staff worked on projects they otherwise couldn't accomplish with guests in the facility. "We spent a lot of time ensuring the operations of the building were safe and did a lot of cleaning to prepare every square inch," he said. "It was strange to be in such a large, quiet space."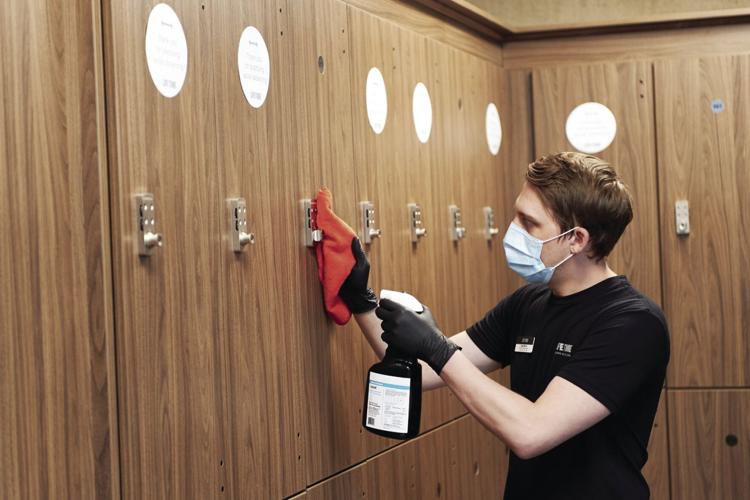 The indoor swim area is open and some tennis programing is back, with opportunities for those interested. 
JCC reopens in stages
As a community center, the Sabes Jewish Community Center in St. Louis Park is welcoming members and the greater community back in a four-phase approach starting June 24. 
Soni Cohen, the chief communications officer for the St. Paul and Sabes JCC, said the idea for the stages of reopening came from a strategic and thoughtful approach. 
"We opened the fitness floor, then additional opportunities for limited group classes and personal training within the CDC guidelines, then the outdoor pool," she said. "Every time we opened up an amenity more people chose to come back."
Cohen said the staff was pleasantly surprised that the majority of the members chose to continue to pay their dues while the center was closed for three months.
"What we have learned is that when we have to adapt we can and the community will," Cohen said. "Our membership in the community needs to be our partners and the members in the community need to keep themselves healthy to keep moving in a forward direction."
That first phase included reopening the fitness center while the following guidelines from the Center for Disease Control and the Minnesota Department of Health. The center continued to offer popular virtual classes before moving into the next phase July 5. Phase II consisted of in-person group exercise classes and opening the outdoor pool once repairs were completed. Phases III and IV include reopening the indoor pool, locker room and other indoor facilities, based on the success of the first two phases.
The JCC is working through Phase III and plans to remain at that level through the early fall. One popular facet of the center is the adult and youth sports leagues which are shut down as long as social distancing guidelines dictate.
Cohen said the flow of traffic coming into the JCC is steady but slower than a typical year because of COVID-19 and because summers tend to be a slower time of the year.
She noted the overwhelmingly positive reaction from those who chose to return to the JCC. "They feel safe and can see everything we are doing to create a safe space for them," she said. "The mood is very positive."
Jory Hossalla, health and wellness director for the center, said a big challenge, for now, is knowing that something is going to change weekly and being able to adapt efficiently as possible. 
"We are big on the community here and those who are not comfortable coming in, how are we able to connect with them through virtual group fitness classes or another avenue," she said. 
The JCC serves a wide variety of people from the greater area beyond fitness needs ranging from early childhood services to senior programming and disabled services. 
Cohen said supportive services offered are a real lifeline for those who utilize them and figuring out how to navigate through this time is crucial, for example, to help seniors the community to not become isolated.
"We had to figure out a way to engage with them virtually so we introduced our virtual summer camp [for kids]," Cohen said. "We learned and grew quickly in that area. Some things about virtual areas work to make them available wherever they are in their life journey."
The camp day is divided into two parts with the morning reserved for a specialist time, arts and crafts, soccer, etc., and the afternoon including a large group activity through Zoom.
"What we are finding is that summer and summer camp is so critical for kids to socialize and it also provides parents with some child care. It comes down to finding ways to engage kids and it has been very well-received," Cohen said.
Find more information about the JCC at sabesjcc.org.