The brewery features a self-pour system with 52 self-pour taps.
May the fourth be with all beer lovers as Bear Cave Brewing in Hopkins set its highly anticipated opening for May 4.
"They're mad at us because we're not open yet!" Owner and founder Jillian Link said about residents.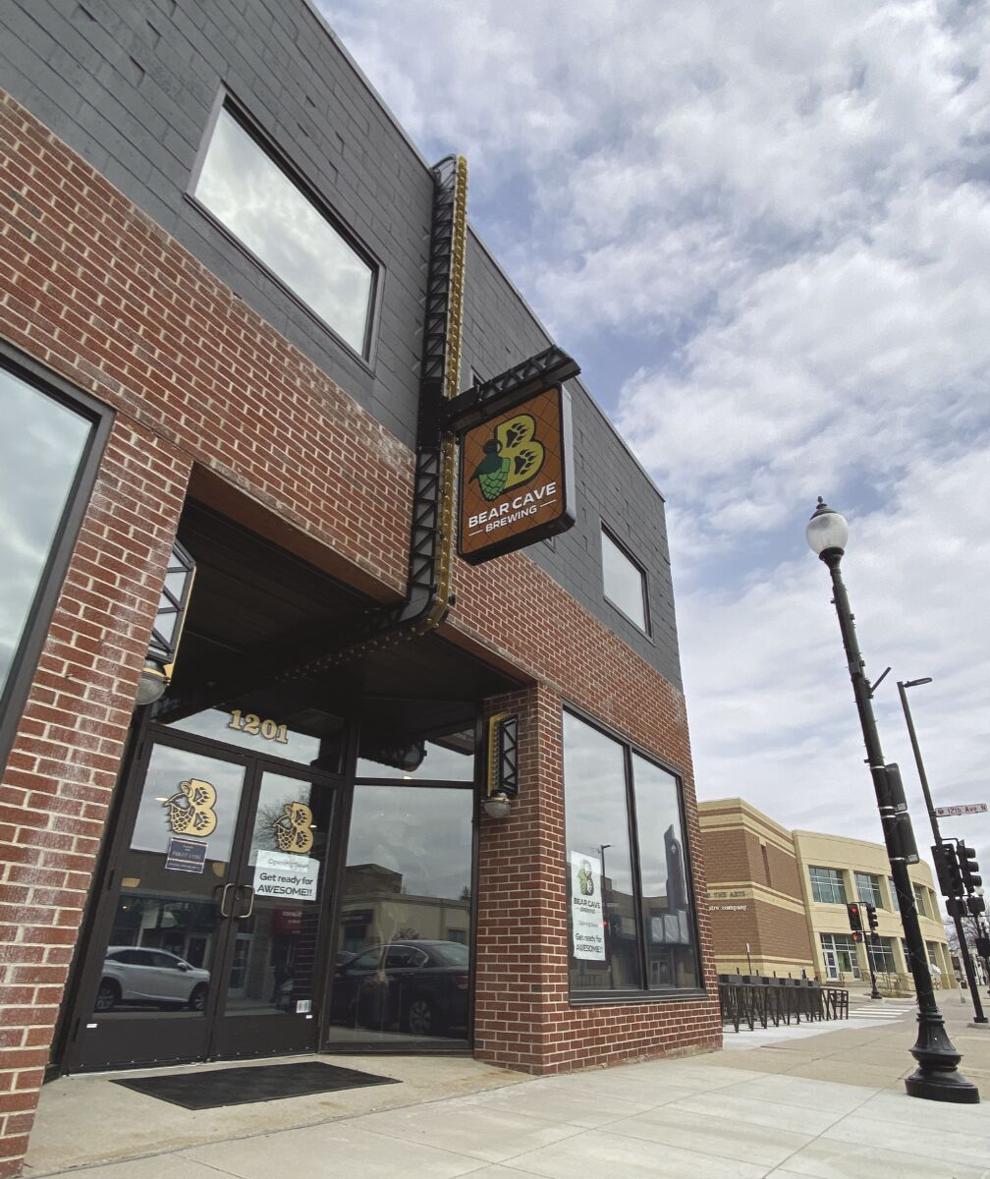 The Mainstreet brewery has been in the works for several years, starting when Link and her late husband, Nathan Bergeland, spent some time in California in 2019. The two visited a spot with a self-service tap wall and wondered if the idea had been done anywhere in Minnesota yet. They had already been brewing beer at home for years.
"We thought it would be really cool just to have a little brew pub," she said.
The search for a building to make this a reality began when the two first checked out a Chanhassen location and later gravitated toward a property in Hopkins. The now 4-level brewery used to be an old Firestone tire service station at 1201 Mainstreet built in the 1940s.
"We walked in, the ceiling was literally falling in. It was raining inside the building. It was filled with mold, mildew and it was dark and wet and creepy." Link said. "And we could just see through all of that."
The couple envisioned the parking lot becoming a patio and putting in a rooftop deck to overlook the rest of Mainstreet, which both became two important fixtures of today's building.
Soon a year-long demolition began and when they returned to begin rebuilding, they did so with the intention of keeping as much of the integrity of the original building as possible.
Link said they were excited to be able to use some of the existing structures from the old building, some of which include the high beams and wood floors.
Bear Cave offers 52 self-service pour stations, spread out on three of the brewery's four floors. Alongside its indoor seating and event space, the brewery has an outdoor patio, a conservatory space for all seasons and a large rooftop space.
Patrons have the option to fully serve themselves by using wrist-band activated beer taps or they can also be taken care of by certified beer servers.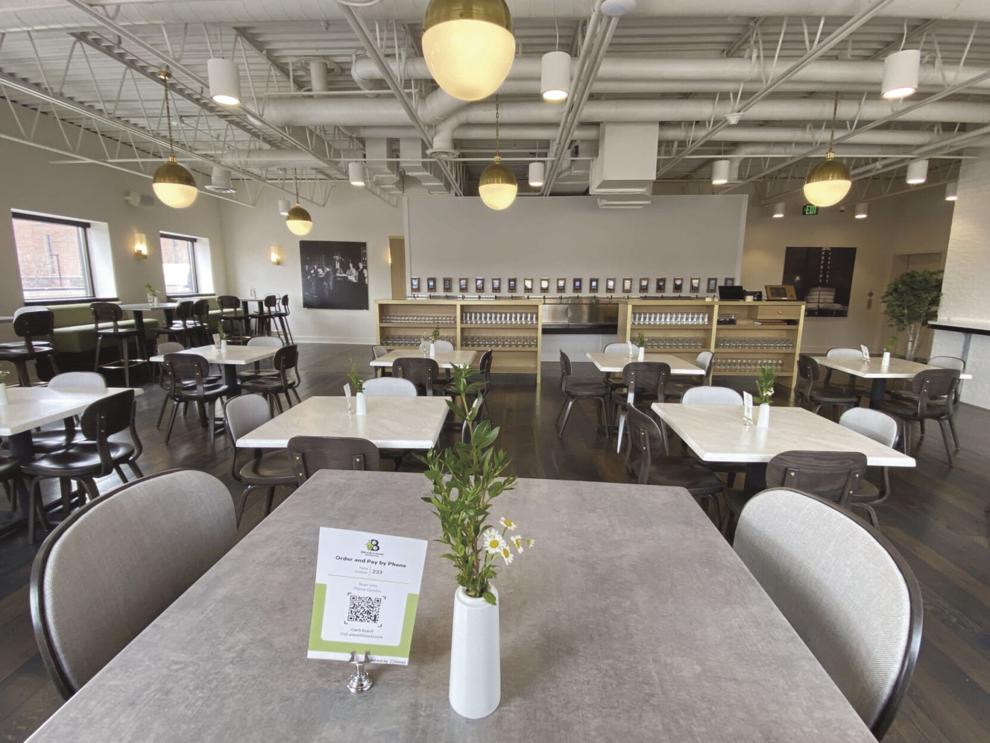 "We're proud to be in the forefront of technology. A lot of restaurants oftentimes struggle, the margins aren't great. It can be a very risky business to be in. But allowing the service change in this way allows the business to have that much more opportunity for success and it really leaves the customer that much more satisfied," General Manager Dan Murray said.
Bear Cave's servers also underwent rigorous online courses and a series of tests to become certified, including one with more than 200 questions about beer types.
"It's definitely been an eye-opening experience from being in the beer world. I love beer already, but we all love beer and to get to go through it and really get that knowledge, I think we can offer that to our guests in a way that translates to: we just care about what we're doing," he said.
Alongside their self-service beer options, which will eventually also include wine and cocktails on tap, Bear Cave offers a large menu curated by Executive Chef Marc Paavola. Alongside many types of pizzas, they also offer a variety of salads, tidbits like a smoked trout spread or roasted bone marrow, sweets and non-alcoholic beverages.
"We have an incredibly unique menu that's been made from scratch and it could give you as much of a reason to come here as the incredible beer that Charles is making," Murray said.
Head Brewer Charles Chapman is in charge of the impressive variety of beers offered at Bear Cave. Some of the beers have special namesakes. Larry's Lager is named after the original owner of the Firestone building. Nate's Passion serves to commemorate Bergeland, which Link said he would have loved.
"He was very passionate about life, very exuberant and a big personality, lots of laughter, and if you knew him for a little bit of time, he would always ask you, 'what's your passion?'" She said.
While Bergeland wasn't able to see Bear Cave finally open, Link said she can still feel his spirit around.
"He's got to be really pleased. I know he certainly would be because he put so much of himself into this process, so it's really exciting. We can hardly wait," she said.