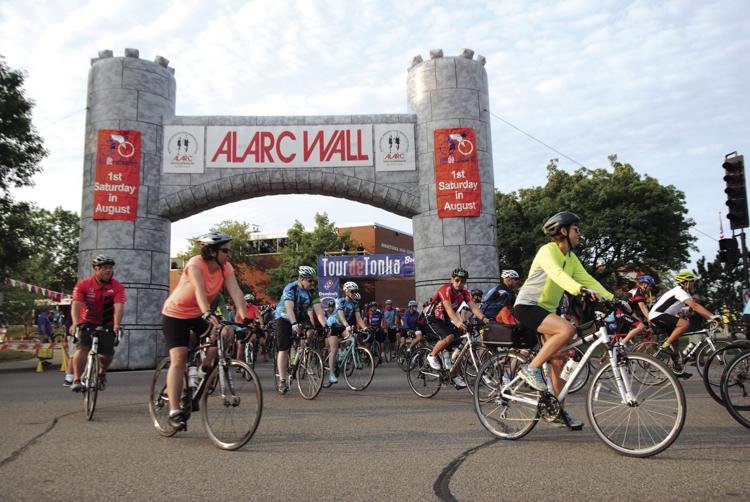 The 13th annual Tour de Tonka is right around the corner as the area gears up for the massive bike-ride fundraiser Saturday, Aug. 4.
In just over a decade's time, the bike ride has become a staple of the west metro community, growing from 819 riders in 2006 to nearly 3,500 riders in 2017. Riders from more than 166 Minnesota communities and 25 states participated in the event last year.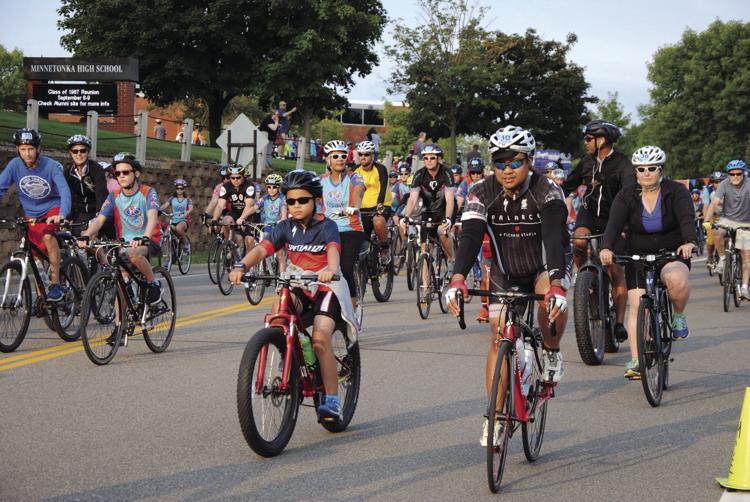 "Bicycle riders participate because Tour de Tonka is pure fun," said Tim Litfin, tour director. "All ages and all abilities, from families and recreational bicyclists to cycling teams and serious athletes, enjoy what Tour de Tonka offers them."
The 100-mile ride begins at 7 a.m. at Clear Springs Elementary, 5701 County Rd. 101, Minnetonka; while the 16-, 30-, 36-, 48- and 57-mile rides begin at 7:30 a.m. at Minnetonka High School, 18301 Hwy. 7, Minnetonka; and the 62- and 71-mile rides begin at Minnetonka Community Education Center, 4584 Vine Hill Rd., Deephaven.
Tour de Tonka's mass start, with each ride leaving within minutes of each other, adds to the level of excitement for this event. There are 12 rest stops along the way, where riders can enjoy food, music, rest and conversation.
"It is all about the ride," Litfin said. "Tour de Tonka is unlike other bike rides in the state and in the Upper Midwest. One major reason is our excellent volunteers that engage and assist the riders. Every year, our riders tell us through a post-event survey that the level of commitment, the volunteers, the routes, the music, the rest stops, the mass start, the door prizes, the energy, the vendor fair, the food, the free wicking shirt and more make Tour de Tonka a one-of-a-kind event."
Legacy rider Brent Adams, from Spring Park, has been riding every year with his daughters Ava and Adele. Ava was only 3 years old during the first race when her father pulled her in a trailer behind his bike. Adele joined in the fourth year.
"My daughters and I keep coming back every year because it's a lot of fun, well-organized, it's for charity and everyone has a great time," Adams said.
Adams said that Tour de Tonka is an event he looks forward to all year because it's something he has fun doing with his daughters. Over the past few years, they've been riding a three-person tandem bike. "It's a challenge, but it's a great way to spend time with my girls and meet new people and have a fun time," he said.
For the past five years, Adams and his daughters have been competing in the 100-mile ride. Last year, they completed the race for the first time. They will again compete in the 100-mile ride.
Adams is encouraging all bike riders to come out and give one of the races a shot.
"Tour de Tonka is such a well-run event," Adams said. "There are so many different lengths rides that makes it more inclusive for riders of all abilities. Almost anybody can come out and do the ride and feel like they accomplished something that day." 
The routes move through 24 west metro communities including Chanhassen, Chaska, Deephaven, Delano, Eden Prairie, Excelsior, Greenwood, Independence, Mayer, Minnetonka, Minnetrista, Mound, Navarre, New Germany, Norwood Young America, Orono, Plymouth, Shorewood, Spring Park, Tonka Bay, Victoria, Waconia, Watertown and Wayzata– all of which showcase beautiful roads, trails, and scenic views of Lake Minnetonka, Lake Waconia, Riley Lake, Smithtown Bay, Lake Virginia, Schultz Lake and the Crow River.
Tour de Tonka also partners with the ICA Food Shelf to give participants an opportunity to make an impact with their ride. A portion of each rider's registration fee is donated to the charity.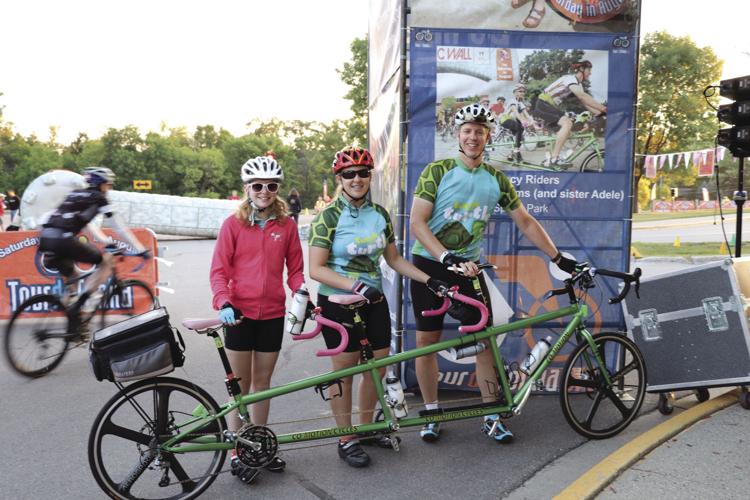 The food shelf provides food, employment and financial assistance annually to more than 800 families each month and around 2,400 families each year in Hopkins, Minnetonka, Excelsior, Shorewood, Deephaven, Greenwood and Woodland.
"This is an amazing fundraiser that gives us the ability to have these funds to provide for our clients at a time where giving is low for food shelves across the Twin Cities," said ICA Food Shelf Executive Director Peg Keenan. "This an absolute perfect time for this event to be held and we're so thankful to all the participants and organizers who make this event possible." 
Riders can also donate money or non-perishable food items on or before the day of the ride for the ICA Food Shelf. Remaining proceeds support Minnetonka Community Youth Education and Early Childhood Programs.
To learn more about the Tour de Tonka, visit bit.ly/2uDu7DW.
Follow Paige Kieffer on Facebook at facebook.com/mnsunsailor.