Connie Frederick, owner of Ooh La La Boutique in Excelsior, has opened a new apparel shop, Ta•Vor, at 266 Water St. The grand opening will be 10 a.m. to 6 p.m. Saturday, May 15.
A live DJ will perform noon to 4 p.m. There will be gift card giveaways, cookies with the store logo and tote bags for customers who spend $25 or more.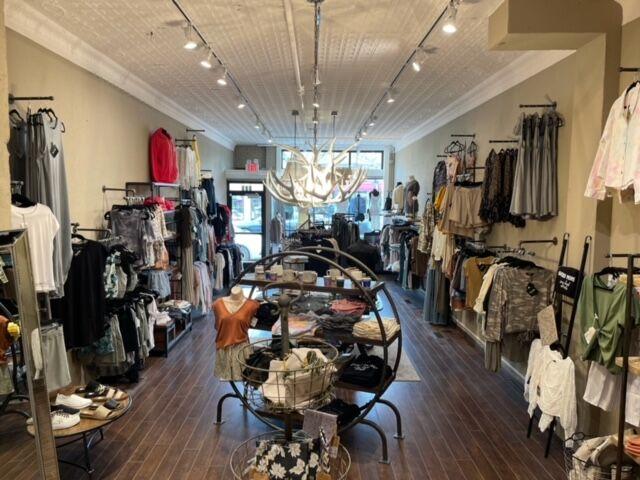 Frederick took over the space, which she used for a warehouse sale, in February. She reopened the space as Ta•Vor in early April, after noticing a gap in Excelsior's market.
"I just saw a need for a different style of apparel in Excelsior," Frederick said. "Something geared toward a little bit younger, but still people in their 50s and 60s could still purchase items."
Fredrick describes the apparel style as trendy, comfy and casual. A completely different vibe from Ohh La La, she added. The store offers clothing, swimwear, footwear, hats, accessories and items such as journals, candles and coffee mugs. The name Ta•Vor is made up of the initials of Frederick's grandchildren.
Ohh La La has been around for 24 years, so people are familiar with its style and lines, Frederick said. She decided to open Ta•Vor because she wanted the store to have a different feeling when customers walk in the door.
"It was hard to put a whole new style into something that's already been around for a long time," Frederick said.
Ohh La La was in the middle of an expansion last year when the COVID-19 pandemic forced the store to temporarily close. They had to reinvent themselves and sell more things online, Frederick said. She gives credit to her staff members for working through the stressful year.
"It's been difficult, but then at the same time it's been easy, because I have such an amazing team of employees that work with me," Frederick said.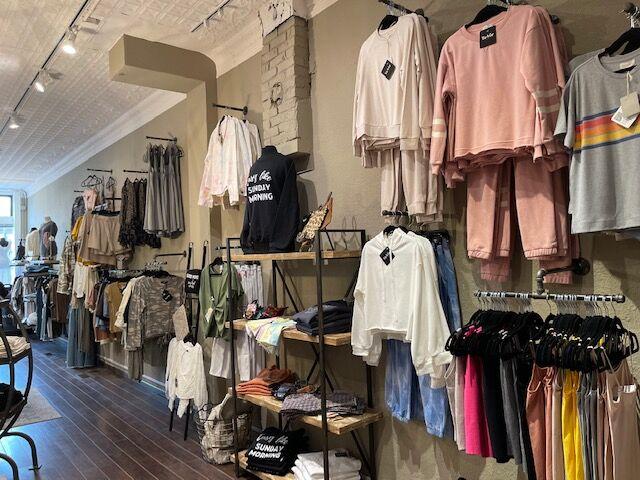 Jennifer Sanchez works on the websites for Ooh La La and Ta•Vor. She is excited about the new store because the style is fresh with items such as graphic T-shirts, biker shorts and crop tops. While it's geared towards people in their 20s to 40s, Ta•Vor has a wide range of customers.
"You know, we're finding all ages coming in there," Sanchez said.
According to Sanchez, the customer base is different between the shops.
"It's just a younger vibe ... Ohh La La is gonna be more pretty and functional," Sanchez said. "Ta•Vor is going to be fun, to see the following we get from it, but it's definitely going to be a younger, edgier."
Reception from the community
The main thing Frederick has heard from her customers is that Ta•Vor is something that Excelsior has needed for a long time. It's all new lines and styles that are different from the vibe in Excelsior, she said.
When new customers come into Ta•Vor, Frederick encourages them to also check out Ohh La La and vice versa. Now she has customers shopping at both of her locations.
During Fashion Week, Sanchez heard from customers that they loved the store and couldn't wait to come back for the grand opening. Even the staff is excited, she said, adding they joke that they want one of everything in the store.