Red Sauce Rebellion Executive Chef and Owner Eli Wollenzien always knew downtown Excelsior needed an establishment that serves hot breakfast. The restaurant, which was focused on traditional Italian fare, events and cocktails, is about to do just that.
The restaurant will be open every day for breakfast and will offer sandwiches and a selection of waffles with options such as pumpkin and apple cinnamon. The restaurant will also feature an espresso and tea latte menu with brightly colored drinks such as a butterfly pea leaf tea latte.
The restaurant will open for breakfast Wednesday, Oct. 21. There will be a grand opening week starting Oct. 26 with free coffee, samples of craft espresso drinks and waffles.
The name will stay, but there will be a more fun and casual logo "RSR- Get a little saucy," he said. It will be a casual coffee cafe with lounge furnishings such as couches, pillows and coffee tables.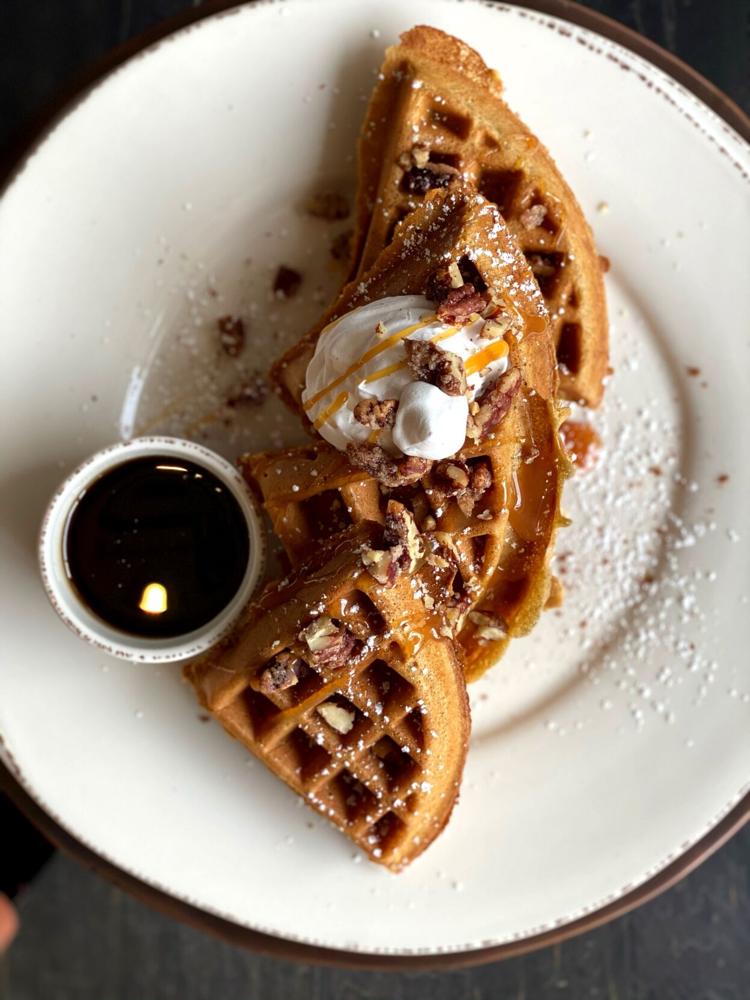 A new model
Customers can order food and beverages at the counter or at the table by using their phones. Servers will bring the food to the table. Some of the service style change was due to COVID-19, but casual upscale coffee cafes had been popping up recently in the Twin Cities, Wollenzien said.
Evenings at Red Sauce Rebellion will look similar with a traditional server. The menu will stay the same other than the addition of sharable charcuterie boards. The downstairs cocktail lounge will reopen this fall on Friday and Saturday evenings.
A haven for remote workers
With so many people working from home due to the pandemic, it will be a place that people can come and sit for hours without feeling like they're intruding, he said. The space is large, complete with an upstairs and basement with plenty of room for people to social distance and work.
It's hard right now because people are stuck in their homes, Wollenzien said. Red Sauce Rebellion will provide an energetic environment where people can safely escape to during what is going to be a long winter, he added.
Red Sauce Rebellion isn't limited like some coffee shops because it has a full kitchen. The chefs are working with real ingredients and are creating cooking bases for the coffees rather than using premade mixes or syrups.
"We're putting our food and culinary experience into making some really cool coffee drinks and not just coffee, tea drinks as well," he said.
Get more information at redsaucerebellion.com.
Follow the Sun Sailor on Facebook at facebook.com/mnsunsailor.