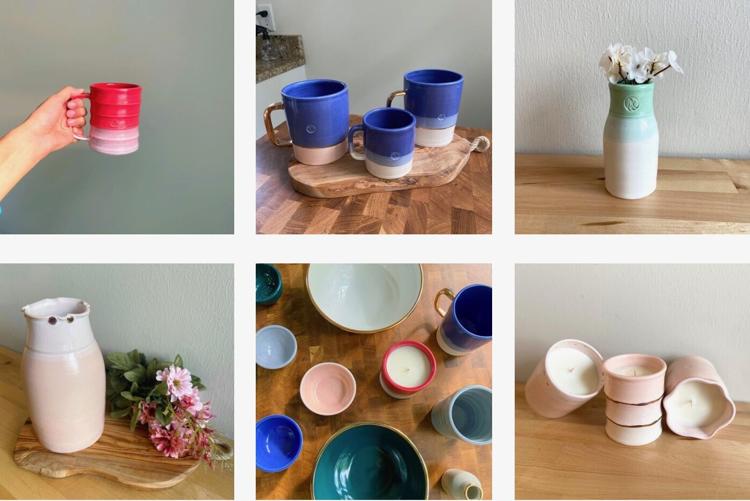 Emily Tani-Winegarden, a Deephaven resident, realized the typical 9-to-5 work world wasn't for her. The work was soul-sucking and draining every day. About two and a half years ago, Tani-Winegarden decided to take a leap of faith and turn her passion for pottery into a business.
"It just brings me a lot of joy to make things for people," she said.
Tani-Winegarden took her first pottery class at Eden Prairie High School with teacher Nancy Gallas. Once she started throwing clay she was addicted to pottery's therapeutic nature. She never imagined it was something she could pursue as a career.
She attended St. Olaf College, where her ceramics professor was Ron Gallas, who was taught by Warren MacKenzie, a famous Midwest potter. Gallas is also the spouse of her high school teacher.
Studio technician Kate Fisher, a resident of St. Louis Park, played a large role in Tani-Winegarden's pottery journey. Fisher mentored her at every step, she said.
For her senior project, Tani-Winegarden drew from her experiences and her family's experiences in America. Her American-born grandparents met when they were detained in a Japanese internment camp during World War II. Her project consisted of pieces of functional pottery inside an iron cage, meant to represent the camps, that made an image of the Japanese flag.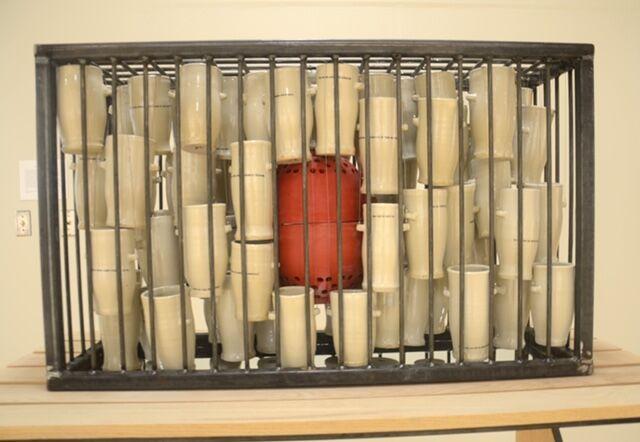 Written on the pieces of pottery were microaggressions that people had said to her growing up because of her Japanese appearance. At that time, the idea for Wondrous Crane, her pottery business, was starting to form, she said.
She offered a new outlook on the past through her experience as an American with Japanese, German and Norwegian heritage, she said in her senior art statement. The microaggressions challenged her self-perception at times, but also taught her to strengthen her sense of self.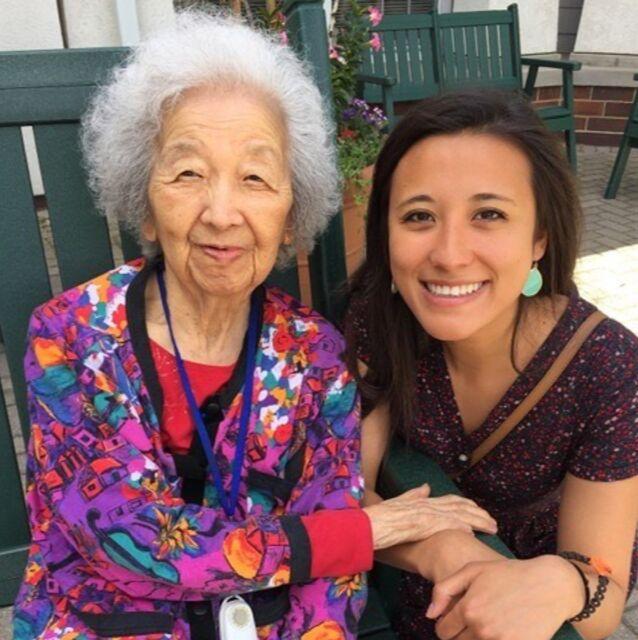 "I blend my love for functional ceramics with my poly-ethnic perspective," she said.
The name Wondrous Crane comes from when she was reading a book by Florence Scovel Shinn, which considers the idea of living in the world of the wondrous. She incorporated that idea with the crane, a meaningful creature that has been a part of her life.
Her pottery is functional and wheel-thrown. She especially enjoys making mugs because it's something people can use every day and become attached to, she said. Her style is simple with a matte solid color pallet.
Tani-Winegarden is a hands-on person. That's how she learns and communicates but she thinks it's sometimes undervalued. She uses porcelain clay, which is soft to the touch and melts into the hand, she said, adding that she enjoys making finger grooves.
For babies, it is so important to have exposure to different textures and consistencies, she said. As people get older, they forget the importance of feeling and touching things. She finds it interesting how the touch of something can trigger feelings or memories.
Being a full-time potter is risky, she said. As a new business owner, her work and name aren't familiar to people. She has to be careful in deciding what opportunities to take. Before COVID-19, she sold her pieces at art fairs. The fairs cost money to participate so she had to decide which events were the most prosperous and busy.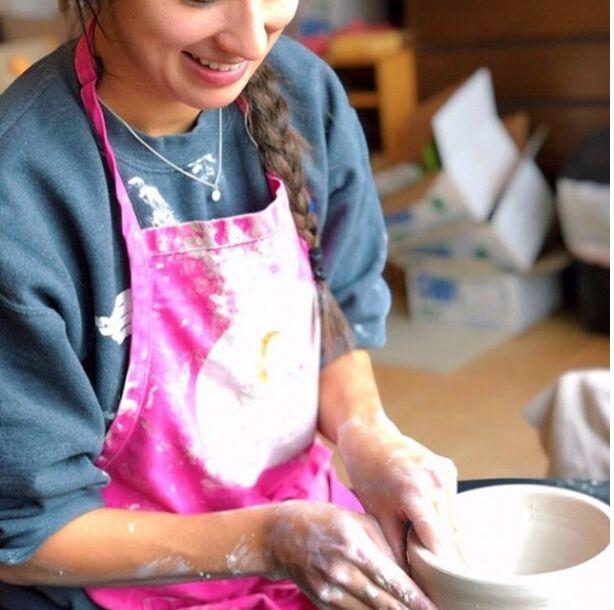 Drawing on inspiration
Tani-Winegarden is often inspired while she reads. She is interested in crystals and their energy. When she reads about the properties a crystal holds, she will start to think about pottery and what it brings, she said. While she reads, she writes down notes to bring into the studio when she is experimenting.
While schedules have changed due to COVID-19, people are busy. They run from thing to thing and forget to take a moment to be grateful for life, she said. She thinks it is important to take care of yourself mentally and physically. She hopes her pottery will encourage people to take a break and enjoy a moment of bliss.
"I feel like life is too precious to just live it in a monotone way," she said.
Tani-Winegarden gets enjoyment from testing her own pieces before they're sold to see how people will use them. It's helpful to ensure she isn't selling something that doesn't feel or work right. She tests how the curve of a mug feels on her hand and makes sure the lip isn't too tall, so a spoon can fit correctly.
She also enjoys making cards and painting, but pottery is always dear to her heart. With pottery, there are so many steps to the process that keep her engaged and never bored, she said.
Already made, individual pieces are available to buy. She is putting together sets of pieces that can be made to order if customers want something specific. That way they can have a set for everyday use, rather than just for special occasions, she said. The turnaround time is about two weeks.
Where to find her pottery
Her work can be found at the Maker's Studio in Excelsior, Doodle Bird Design in Minneapolis, Aesthetic Home in St. Paul and by visiting her website at wondrouscrane.com.
Follow the Sun Sailor on Facebook at facebook.com/mnsunsailor.