Basketball elites receive awards
Over a recent five-day period Hopkins High boys basketball coach Kenny Novak Jr. verified the old saying, "Good Things Happen in Threes."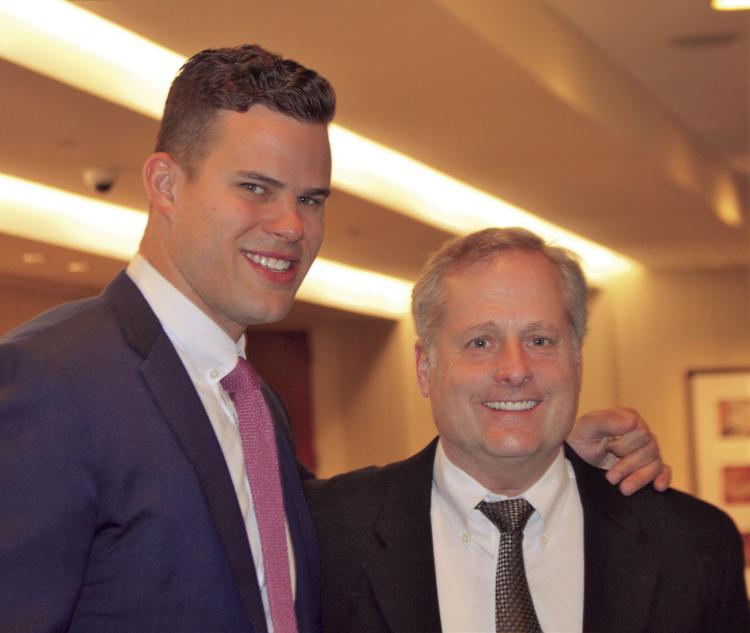 Taking a look at that time span, it's easy to see why Novak enjoyed three incredible milestones.
• On Saturday, March 23, he won his eighth state championship as Hopkins defeated Lakeville North 55-40 at Target Center.
• On Tuesday, March 26, he was inducted into the second class of the Jack Link's Minnesota High School Basketball Hall of Fame in downtown Minneapolis.
• On Wednesday, March 27, he helped his father and assistant coach Kenny Novak Sr. celebrate his 90th birthday.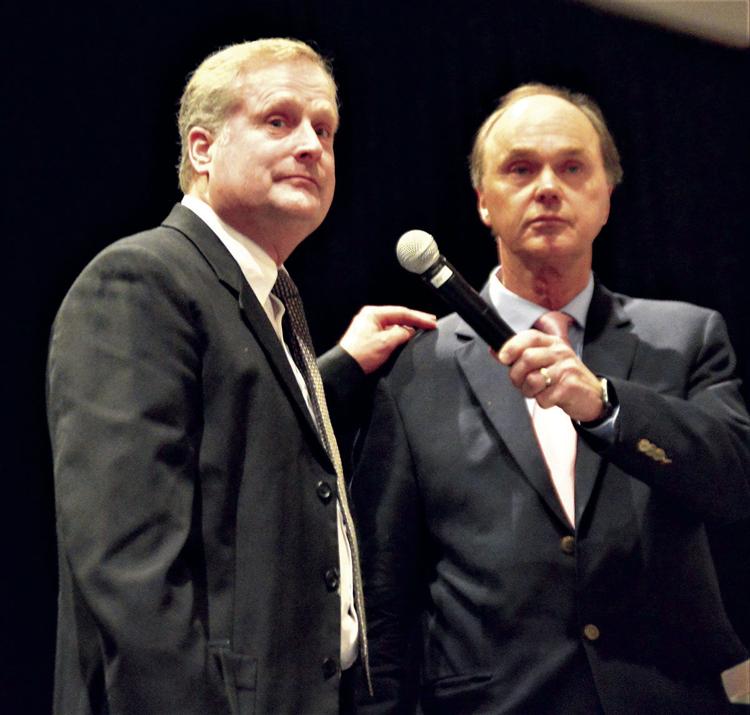 Wow! What a week it was for Novak Jr., who has been a head high school basketball coach for 37 seasons.
"I was 24 years old when I took my first head coaching job at Blaine," Novak told an audience of more than 400 during the Hall-of-Fame ceremony. "At the time, I thought I knew it all."
One thing Novak knew was how to build a program His highlight at Blaine was finishing second to Bloomington Jefferson in the 1987 State Class AA Tournament.
When the opportunity to coach his alma mater, Hopkins, accepting the offer was a no-brainer for Novak. He took over a program that had been semi-successful for several years and quickly transformed it into a state powerhouse.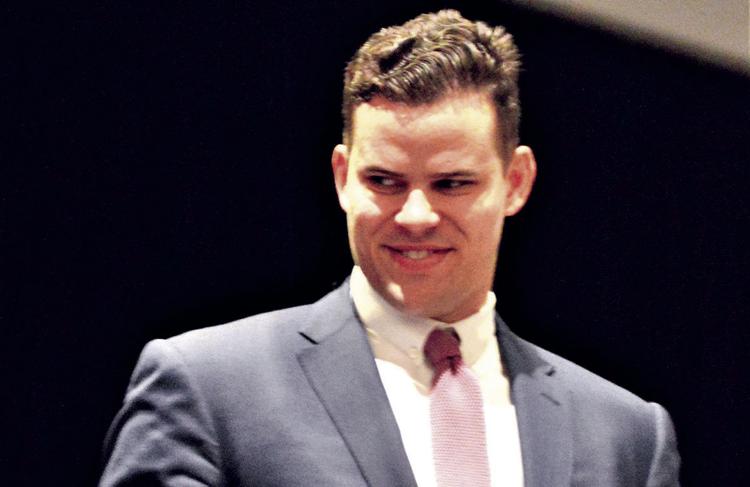 Many fathers and sons enjoy fishing, hunting or golfing together, but for the Kenny Novaks, Sr. and Jr., basketball has always been their passion.
Kenny Sr. never had a state-championship team of his own, but alongside his son, he has watched Hopkins cut down the nets eight times.
Kenny Jr., who played in a state tournament in 1974, as a senior on his dad's Hopkins Lindbergh team said one of the things that keeps him involved is the opportunity to share the love for the game with his dad.
"My dad is the best coach I know," he told the audience.
While Kenny Jr. was named to the Minnesota High School Basketball Hall of Fame more for his coaching than his playing, he was an outstanding player for a Hopkins Lindbergh team that finished 23-2 and won the state Class AA consolation championship.
"Kenny wasn't the quickest kid," Novak Sr. said. "But he was a great outside shooter and also very good defensively. The other starters on that team were Kevin Diepholz, Bill Molzahn, Dick Malotky and Kevin Tuck, and John Russett came off the bench."
Discussing his son's strengths as a coach, Novak Sr. said, "Ken is unbelievable during practice. He has it down so well. When we're at a game scouting, I hardly have to say anything. He is so good at breaking things down."
Novak Jr. is firm in making his points with officials, but Novak Sr. said he does that the right way.
"Ken doesn't get personal with referees," Novak Sr. explained.
What sets Novak Jr. apart from other coaches?
"The way he cares about his players," Novak Sr. observed. "That is Ken's nature. If he can help somebody, he will."
One player that Novak Jr. helped along the way was 2003 Hopkins High graduate Kris Humphries, who joined him on stage as one of the 2019 Hall of Fame inductees.
Humphries played 13 seasons in the NBA as a 6-foot-9 power forward. There is no argument that he was the most dominant player in Hopkins history, with all due respect to Dave Tschimperle, Blake Hoffarber, Royce White, Amir Coffey and the current senior standout, Zeke Nnaji.
"Kris outworked everyone else at all times," Novak Jr. said. "He really deserves this Hall of Fame award."
"It was a long journey for me," Humphries told the audience. "We won the first state championship for coach Novak. He is the most humble coach I know, and he respects the game. One thing I remember him telling us was, 'Act like you've done it before.'"
Minnesota's 2019 Hall of Fame class
Rocori Boys Coach Bob Brink, Bob Bruggers, Danube (1962), New London-Spicer Girls Coach Mike Dreier, Norm Grow, Foley (1958), Hal Haskins, Alexandria (1943), Ronnie Henderson, Marshall-University High (1977), Tracy Henderson, Minneapolis Patrick Henry (1993), Kris Humphries, Hopkins (2003), Aileen Just, Rapidan (1930), Coco Miller, Rochester Mayo (1997), Kelly Miller, Rochester Mayo (1997), Hopkins Boys Coach Kenny Novak Jr., Marshall-University High Coach Ed Prohofsky, Kelly Skalicky, Albany (1981) and Bob Zender, Edina (1968).