On May 8, Minnetonka High School senior Julia Luehr was named as one of the 161 U.S. Presidential Scholars.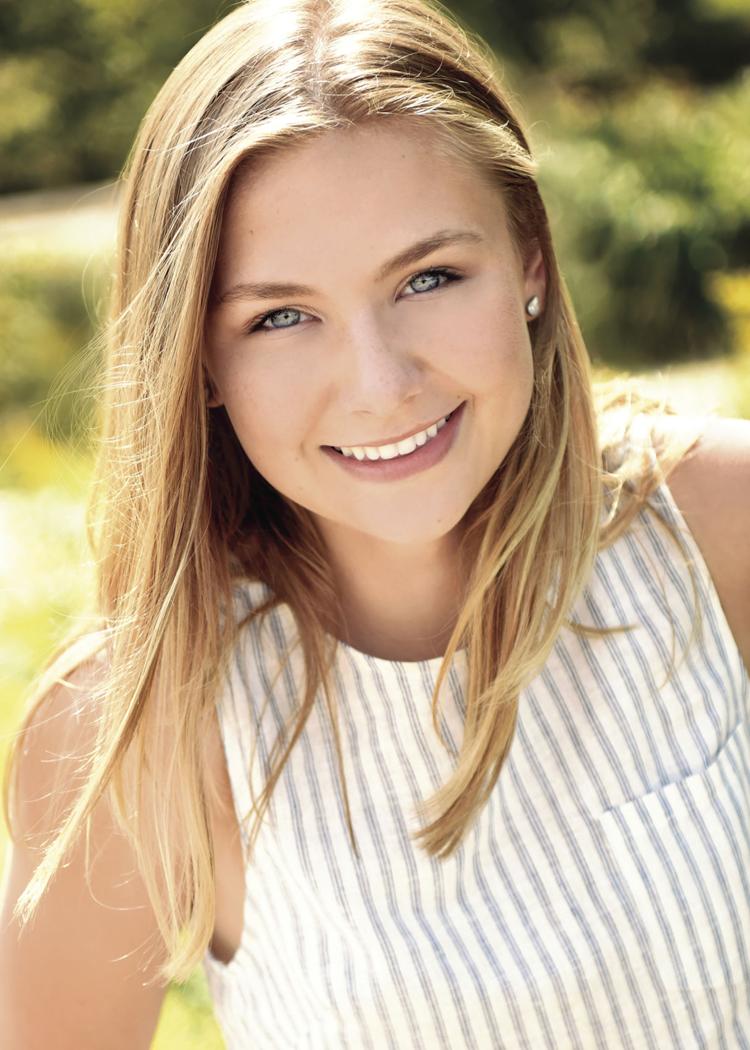 Luehr, from Chanhassen, is one of two scholars from Minnesota. The other scholar is Edina resident Hyun Soo Song,'s a senior at the Breck School in Golden Valley. 
Luehr said, "I'm very honored and thankful to have received this." 
The U.S. Presidential Scholars Program is a program of the Department of Education. The award recognizes graduating seniors from across the nation for their accomplishments in academic success, leadership and service to their school and community.
Program applicants must submit candidacy materials, including essays, self-assessments, secondary school reports and transcripts. Candidates are evaluated on their academic achievement, personal characteristics, leadership, service, and other extracurricular activities and an analysis of their essays.
Luehr wrote essays on how her grandmother, Mary Woodruff, and her brother, Nathan Luehr, who has cerebral palsy, have inspired her. In addition, Luehr wrote the personal impact of her volunteer activities. 
"Julia is a top notch leader—positive, kind, respectful and caring," said Minnetonka Principal Jeffrey Erickson. "She is an example of a student who lives up to Minnetonka's expectation of excelling in the four A's — academics, arts, activities and athletics, all while have a strong moral compass."
Luehr said that her most passionate subjects have been in math and science.
Currently, she's working with a mentor and teacher in the Minnetonka Research program ands studying how light, or lack of it, effects melatonin production and sleep. 
Luehr is testing her hypothesis on zebra fish, which have a similar endocrine system to humans, and is awaiting results.
Luehr is involved in a number of community outreach activities. She said she is inspired to give back by her mother, Kathy Woodruff, an education lawyer.
This led Luehr to volunteer for the high school backpack tutoring program, in which students work one-on-one with academically at-risk, inner-city youth in kindergarten through fourth grade. 
The tutors help the elementary students in reading, writing and math homework, all under the supervision of a teacher provided by the school.
"My mom really inspired me on the importance of education and she taught me that's a gift that not everyone has, and it's something you should share because it will shape children's futures," she said.
Luehr has been in the tutoring program for four years, and was a leader for three years at Folwell Performing Arts Magnet School in Minneapolis. 
Luehr also volunteered for the community education center's youth development council and has worked as a high school math center tutor.
Luehr is a member of the varsity tennis team and an alto singer in the school's concert choir. She also earned a top score of 36 on the ACT and is a National AP Scholar.
In her spare time, she also worked at Adele's ice cream parlor in Excelsior.
She said that her family, friends and teachers have inspired and motivated her throughout her educational career.
Luehr said that her Excelsior Elementary fourth- and fifth-grade Navigator teacher Ali Alowonle was the most inspirational. 
Luehr even put Alowonle as a teacher who should be commended for her U.S. Presidential Scholar Award.
"The U.S. Presidential Scholar focuses on academics, leadership, creativity and innovation," Luehr said. "I think that being a student in the Minnetonka School District I was provided with a lot of options in a variety of subjects that have continued my interest in learning."
Luehr will receive the award on Sunday, June 24, in Washington D.C.
"I want to congratulate this year's class of Presidential Scholars on their achievement and also thank their parents, teachers and other academic advisors who have helped guide them along the way," said Secretary of Education Betsy DeVos. "These students have pushed themselves to be the best they can be, and I am certain that devotion will serve them well as they continue their individual learning journeys."
Luehr will attend Harvard University next fall and plans to major in math or computer or mechanical engineering, and is considering a minor in Spanish.
Follow the Sun Sailor on Facebook at facebook.com/mnsunsailor.