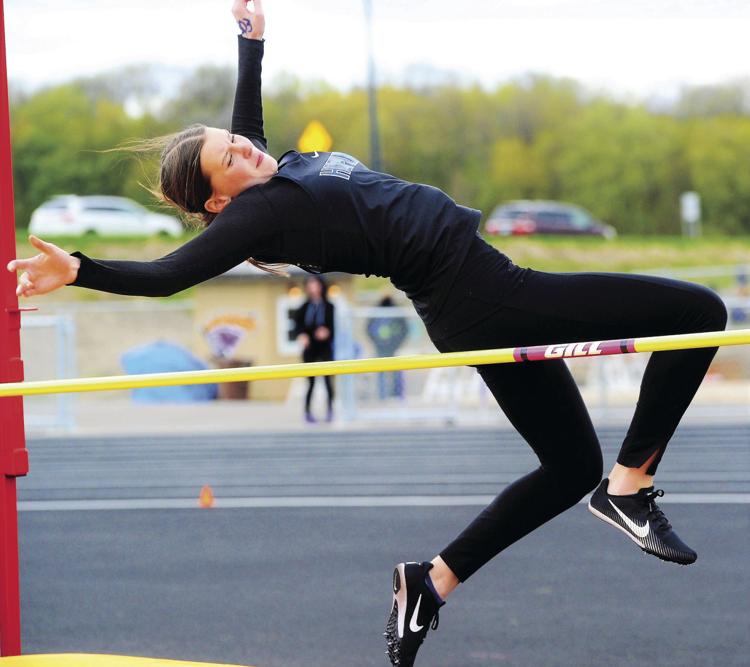 Hopkins High's girls track team scored almost 900 points in the Section 7AAA True Team Meet May 9 in Waconia, but 882 wasn't good enough to earn a berth in this week's State True Team Meet in Stillwater.
The Royals placed fifth in the True Team sectional standings behind the other four Lake Conference teams - Wayzata, Eden Prairie Minnetonka and Edina.
Lucy Avenson led the Royals in the open running events with a sixth place in the 400-meter dash. Alayna Contreras finished sixth in the 200. Moselle Punni finished ninth in the 100.
Hopkins placed third in the 4x400-meter relay and fourth in the 4x200.
Field events ended up as the strong suit for the Royal girls.
Ktyal Price high-jumped 5 feet, 2 inches to take second place in the section. Eighth-graders Marit Elverum and Taylor Woodson also long-jumped on May 9.
Price was also a medalist in the long jump, taking sixth place.
Hopkins pole-vaulter Ava Bur took ninth place.
Punni was just short of 35 feet for a fourth place in the triple jump.
Sarah Hoffman made a mighty contribution in the throws for the Royals with third places in the shot put and the discus.