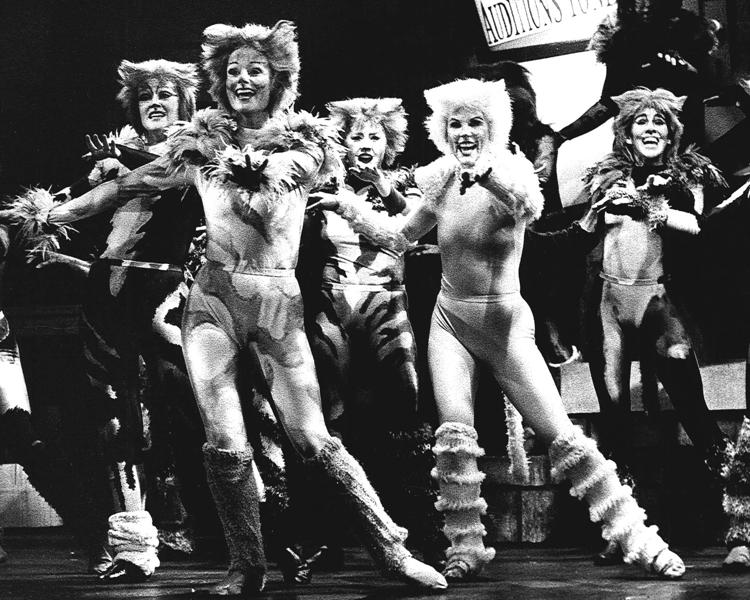 Hopkins resident and actress Janet Hayes Trow recently celebrated her 50th production at the Chanhassen Dinner Theatres, while the theater was also celebrating its 50th anniversary.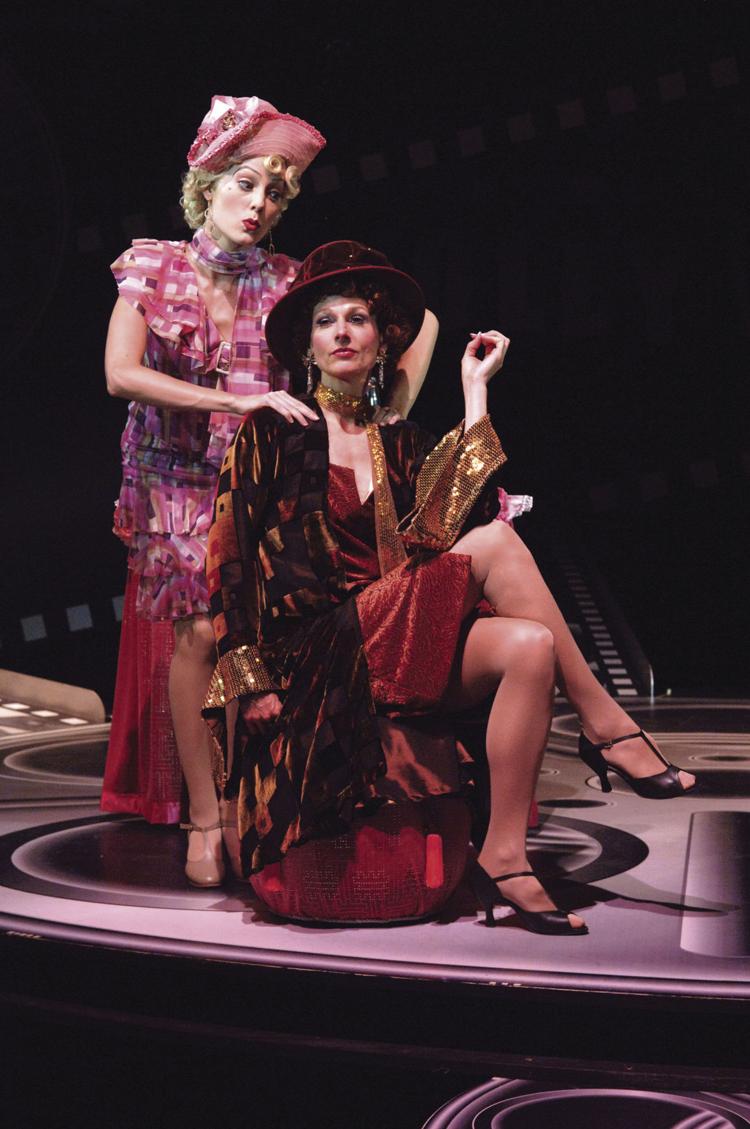 In late September, Hayes Trow completed work on "Newsies," where she appeared as Joseph Pulitzer's quirky secretary Hannah. Her 51st production, "Holiday Inn," is playing through Saturday, Feb. 23, at the theater located at 501 W. 78th St., Chanhassen. Hayes Trow is in the ensemble cast and is also an understudy for the character of Louise.
According to Michael Brindisi, the theater president and artistic director, Hayes Trow is a talented singer, dancer and actress.
"She's definitely on the top of my list of fine actresses that I've worked with at this theater," he said. "She's fantastic to work with and has been a great personal friend."
Since she was 9 years old, Hayes Trow said she knew she wanted to become an actress after seeing her sister perform in "The Sound of Music" in their hometown of Denver, Colorado. 
"I feel so lucky that I knew from a young age that that was what I wanted to do," she said.
Hayes Trow graduated as a theater studies major and took on many acting roles in Denver, New York City, St. Louis and Boulder. While in Boulder, she met her husband John Trow, who was also performing at the same dinner theater. They eventually married and had two daughters, Heather and Juliet, who are now adults. They have two grandsons.
In 1990, the family moved to Hopkins and Janet and John started working for the theater. Hayes Trow's first production was "Camelot," where she replaced another actress who had to drop out due to commitments for another musical. Her first full production was "Oklahoma!" in 1991.
Hayes Trow has understudied for 19 and went on stage for six productions. She has done major or supporting roles 17 times and took over for major roles as an understudy four times.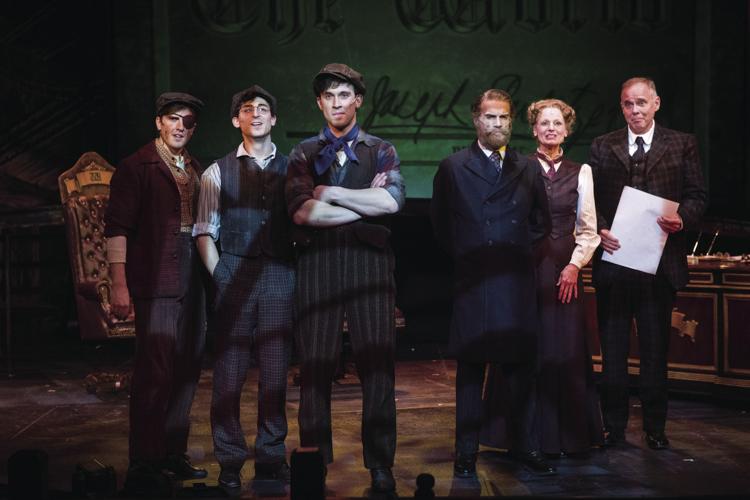 Some of her most favorite roles include Marian in "The Music Man" (2002), Lena Lamont in "Singin' In The Rain" (2006), Anytime Annie in "42nd Street" (1995), Polly in "Crazy For You" (1996), Grace Farrell in "Annie" (2004) and Lizzie in "The Rainmaker" (1997). 
"There is nothing like being an actress here," she said.
Hayes Trow has also worked at the History Theatre, the Ordway and the Guthrie locally, as well as Off-Off Broadway and at Radio City Music Hall in New York City.
Hayes Trow said that as an understudy she has had to replace actors a number of times for a multitude of reasons, often at a moment's notice. 
Hayes Trow recalled in late 1992, the theater was putting on "The Sound of Music." The actress who was playing the lead role Maria lost her voice and wasn't able to perform for about a month. A week in, the actress' understudy took over and lost her voice. Hayes Trow mentioned to the director that she played Maria while performing in Boulder. The next night, Hayes Trow was on stage.
Brindisi said that Hayes Trow likes to challenge the rest of the cast and crew to create the best show possible.
"Janet is a challenging actress and is pretty strong-willed about what she wants to do," he said. "Sometimes, she hasn't always been the easiest for me to direct but she's really, really smart. She challenges me a lot and I like that and I think it makes me a better director."
Hayes Trow said that the most enjoyable part of working at the theater is all the friendships with the cast and crew.
"It is really like family here," she said.
Hayes Trow has performed with actress Amy Adams from "Arrival" and actor T.R. Knight from "Grey's Anatomy" when they first started acting at the theater.
During October 1993, Hayes Trow performed with Knight in the "Brighton Beach Memoirs."
"He was wonderful in that and he's such a good friend," she said.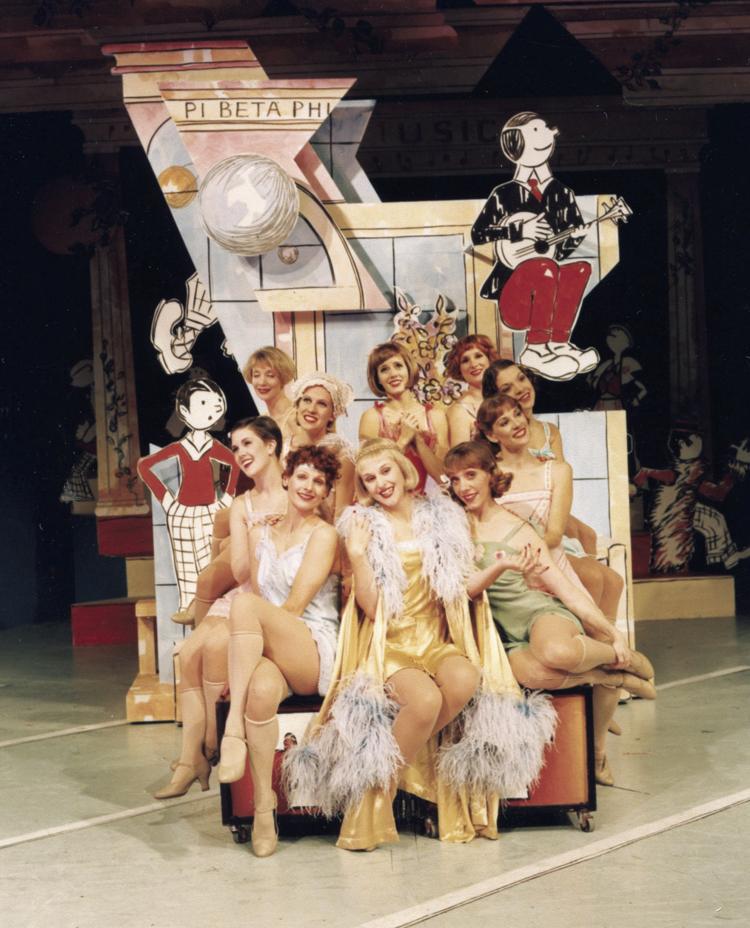 Hayes Trow worked with Adams during the productions of "Crazy for You" (1996), "Brigadoon" (1998) and "Good News!" (1998). Hayes Trow also gave Adams singing lessons and Adams babysat for her daughters.
"I can take some of the credit for her singing," Hayes Trow said jokingly. "She's a great stage actress!"
Hayes Trow said that her most favorite people to work with are from her family. Her daughter Heather worked with her in "State Fair" (1997) and her daughter Juliet starred with her in "The Music Man" (2002). Janet is currently working with her husband as he is the assistant stage manager on the current production. 
"This experience has been such a blessing to me," she said.
Hayes Trow said that she continues because she loves to see how musicals impact the audience.
She recalled that during the production of "Crazy for You" in 1996, the cast received a letter from a regular customer who had been coming to every show with his wife for years. The man wrote that his wife was dying from cancer, but that they'd try to make it to the show. Instead she and her co-start went to meet and sing to the couple. The woman died shortly thereafter and her entire family later came to see the show. 
"Musicals can be so powerful," she said. "They make you laugh, give you a release and they expand your world. Entertainment can change lives. It's inspiring having that impact as an actress."
To learn more about the Chanhassen Dinner Theatres, call 952-934-1525 or visit ChanhassenDT.com.