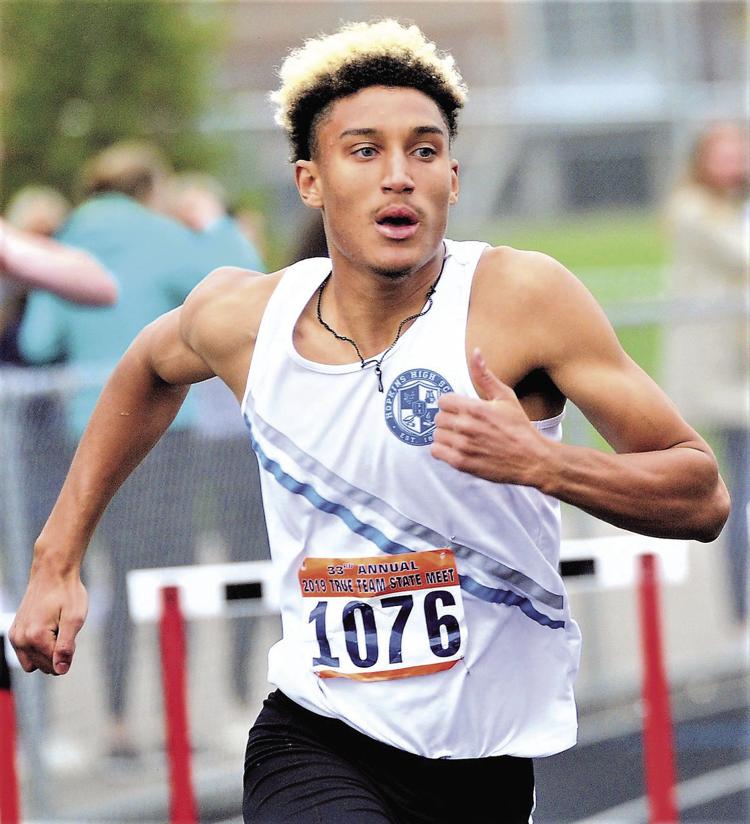 Fans at the State Class AAA True Team Boys Track Meet all knew about Hopkins High's All-American sprinter Joe Fahnbulleh, the University of Florida scholarship winner.
In fact, whenever Fahnbulleh raced or jumped, all eyes were on him, anticipating he might do something spectacular. And of course, he did.
While Fahnbulleh was brilliant in leading the Royals to the state True Team title, his teammate, sophomore George Jackson, was equally impressive In three individual events, Jackson earned a staggering 106 points. He won the 110-meter high hurdles in 14.61 seconds and earned second places in the long jump and the 300-meter intermediate hurdles.
Earlier in the season, Fahnbulleh paid Jackson the ultimate compliment.
"George will be the next me," the All-American said.
Jackson, while explosive in his events, is quiet, humble, dedicated and unassuming. All of those characteristics have made him a great teammate to everyone in the Hopkins program, where the boys and girls team work together as one.
More anxious to talk about the team than his own achievements near the end of State True Team, Jackson said, "We have been wanting this [the state title] ever since I started on the team in seventh grade. Everyone on the team runs for each other."
Hopkins head coach Nick Lovas said, "George has been with us for four years now. When he was in seventh grade, he was already good enough to compete at the varsity level, and there was no point running him in junior high meets. It was fun to see him shine at State True Team. He's a fantastic kid, one of our key performers in individual events and relays."
Although Jackson didn't win the 300 hurdles at State True Team, he did go under 40 seconds for the first time in his career. Mounds View senior Josh Sampson went 39.01 seconds for the win, and Jackson almost matched him with his 39.26.
"I came here to compete and I attacked it," Jackson said. "I knew I could rest when the 300s were over because this was my last event of the day."
Jackson's speed is natural, and his work ethic has been praised by his teammates throughout the season.
Going into the Section 6AA finals Thursday, May 30, at Orono's Ike Pesonen Stadium, Jackson wants to qualify for state in all of his events, so he can help Hopkins pursue another state team title.
Jackson, who wears a cross around his neck, mentioned that he draws his strength from a higher power.
"I have been blessed by God," he said.