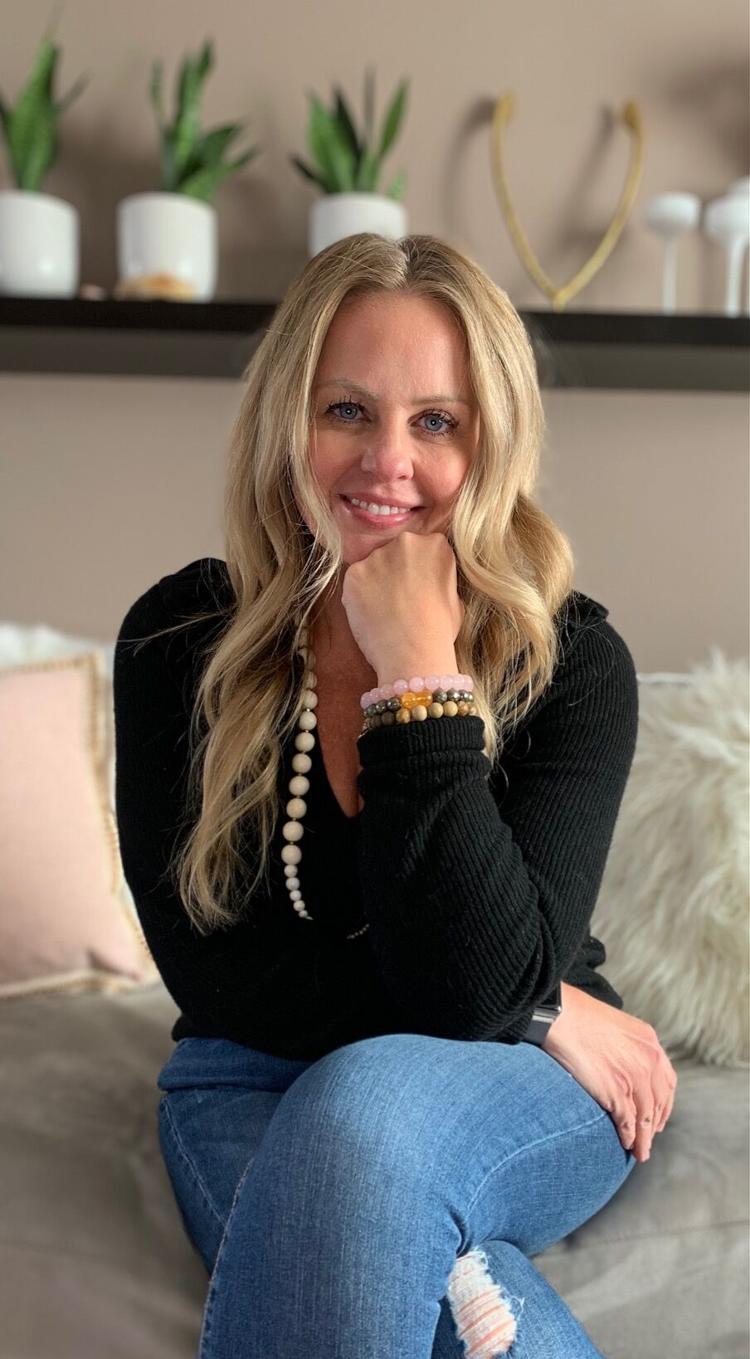 Jeanna Simonson, a Chanhassen resident, was diagnosed with colon cancer in 2016. The diagnosis came out of nowhere. She knew she was in for the long haul with not working, having to get surgery and go through chemotherapy treatments. She wondered how she was going to get through it.
When she found out she had cancer, Simonson was about to fly to Denver with her sister to visit their other sister. She still wanted to go and have fun with her family.
At an accessory shop, she did what she had done many times before, bought her and her sisters matching bracelets. She loves natural stones, the meanings behind the stones and gifting bracelets to people. So, she decided to start making her own bracelets, Karma Stacks.
Simonson's favorite stone is rose quartz. It's a stone of love, to love yourself and others, she said. In her home, she has raw crystals lining her shelves. They are meaningful but also beautiful, like artwork, she said.
The power of bracelet making
While going through so much, whether it be treatments or not knowing what the future holds, making bracelets gave her "me time" and felt therapeutic, she said.
Stringing the stones into jewelry and figuring out how to put them together is a meditative process. It feels like a moving meditation, such as yoga, to work with the stones, she said.
Karma Stacks has also helped her connect with others. People will share their stories with her, whether it be someone currently dealing with cancer or something unrelated to cancer. She will have email exchanges with customers who become friends or pen pals, she said.
Recently, a group of friends wanted to get matching bracelets because their friend was diagnosed with breast cancer and also had a hysterectomy. The group wondered if they could give their friend Simonson's phone number.
Simonson obliged. She had a different cancer but also had to have a hysterectomy and understood it's not an easy surgery. It's all about connecting with people, sharing bonds, but it's also about awareness, she said.
Her original intention wasn't to sell the bracelets but to gift them, she said. When she had her doctor's appointments, she would go with her wrists fully stacked with bracelets. Her oncologist asked her about the jewelry and wanted to buy a bracelet, becoming her first customer.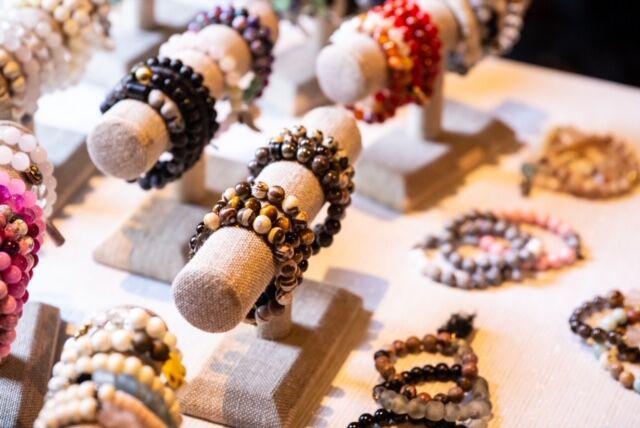 Simonson wanted to spread good karma with her bracelets, hence the name. She does so by donating part of the proceeds to cancer organizations. By giving back, she's spreading good karma and her customers are doing the same when they buy the jewelry, she said.
The organizations she donates to are often those that help children, such as the Pinky Swear Foundation and the Make-A-Wish Foundation of Minnesota. She most enjoys donating to GoFundMe pages.
"My heart just aches when I see GoFundMe pages for kids or families dealing with tragedy," she said, adding "whether I know them or not."
Someday, she thinks she might want to develop her own give-back project. Going through treatments was awful, she said. But, her sister would send her gifts to open after chemotherapy. That's one of the things that got her through the treatment.
It would be a great idea to create something like that for children, she said. It would be a way for people to send a gift to children for after their treatment, so they have something to look forward to.
While making custom bracelets, Simonson thinks about the person who the bracelet is for. She has a way of feeling their energy so she can put together the perfect combination of stones that will cultivate the best feeling for them, she said.
Simonson is ramping up her bracelet-making to prepare for holiday sales. She is currently making about 100 bracelets a week. Typically, she makes about 35 bracelets in a week.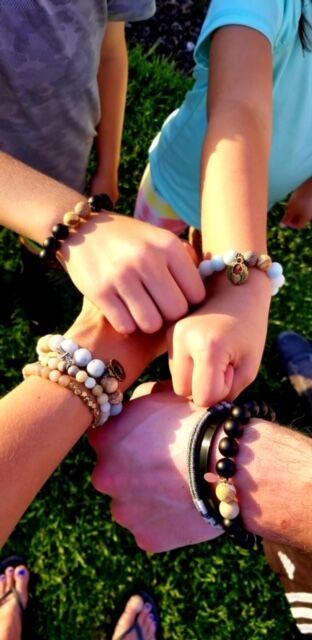 Where to find Karma Stacks
Karma Stack jewelry can be purchased online at karmastacks.com. Simonson also sells her work at local businesses such as M The Art of Hair in Excelsior, Dana Aschoff Intuitive Energy Healing in Deephaven, Merite House of Beauty in Minnetonka, Jewelweed and Lavish Salon in Wayzata and namaSync in Crystal.
Simonson is feeling good and is keeping her positive mindset, she said. She got scans done a few weeks ago, which look good. She will get more scans in six months and will continue to get them until 2022. Then, she will be deemed cancer-free.