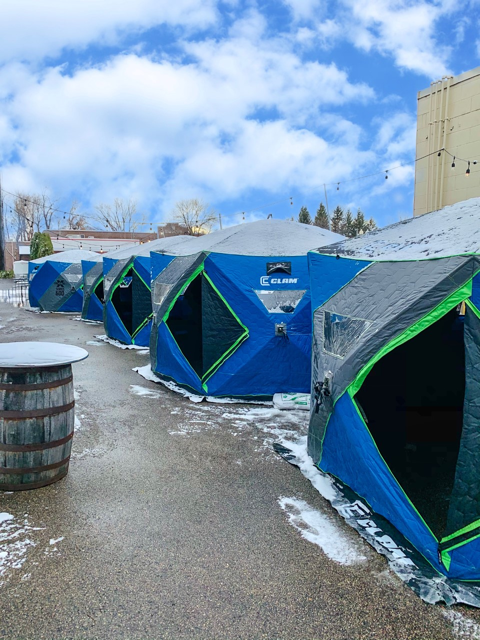 There has been a lot of brainstorming by the crew at Excelsior Brewing Company, 421 Third St., about how they could extend the patio during the winter and keep customers warm. The patio is a large part of the brewery in the summertime, said Tony Filippi, the taproom's business manager.
Brewery staff members were thinking of the best way to keep capacity restrictions in mind and also keep customers comfortable. The brewery's CEO Patrick Foss came up with the idea to partner with Clam Outdoors, an ice shelter maker based in Osseo.
"Clam is such a natural fit for our lake activity-themed brewery and they have been super to work with," Foss said.
On Nov. 13, the brewery unveiled six ice houses with a capacity of two to eight people per house. Each Clam has a portable heater and holiday lights strung for lighting.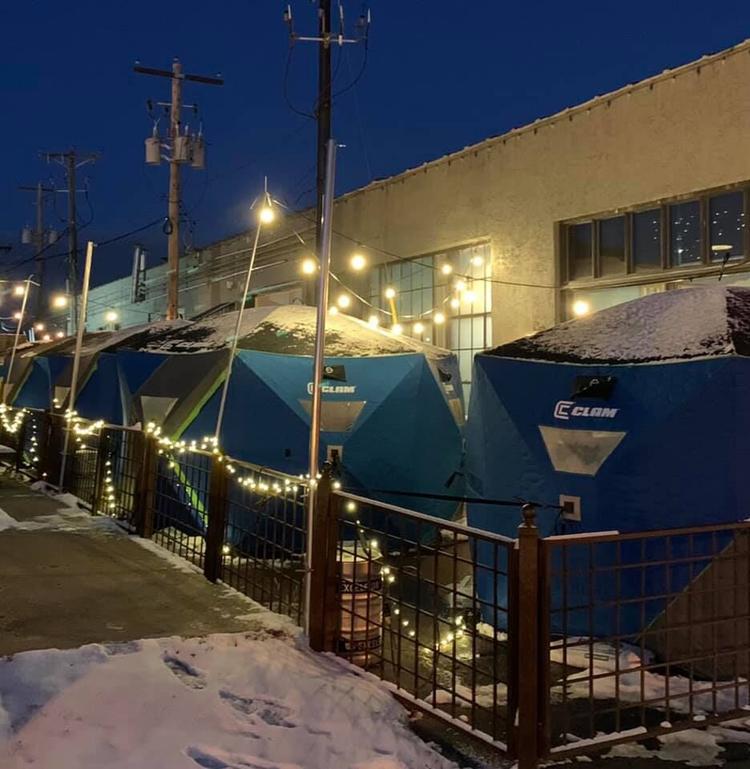 Customers can reserve a Clam shelter for up to two hours and there is no minimum charge. To reserve a shelter, go to excelsiorbrew.com
The brewery offers counter service, so customers can order beer inside. Service inside the brewery is limited to 50% capacity.
Between groups, the Clam is sanitized. The doors and air vents are opened for 10 to 15 minutes before the next party arrives to ensure the air is exchanged, Filippi said.
The brewery has received an overwhelming amount of support for the Clam ice shelter patio, he said. There are many portable igloos and similar structures going up other places, the brewery wanted to try something new for customers to enjoy, he added.
"We're just excited to have a fun, safe environment for our guests to enjoy Excelsior Brewing Company in a true Minnesota fashion," he said.
While customers are enjoying the warmth of the ice shelters, they can still find Oktoberfest beer on tap. In upcoming weeks, the brewery will release its espresso coffee milk stout beer.
For those who'd rather take beer to go, both crowlers and growlers are available.