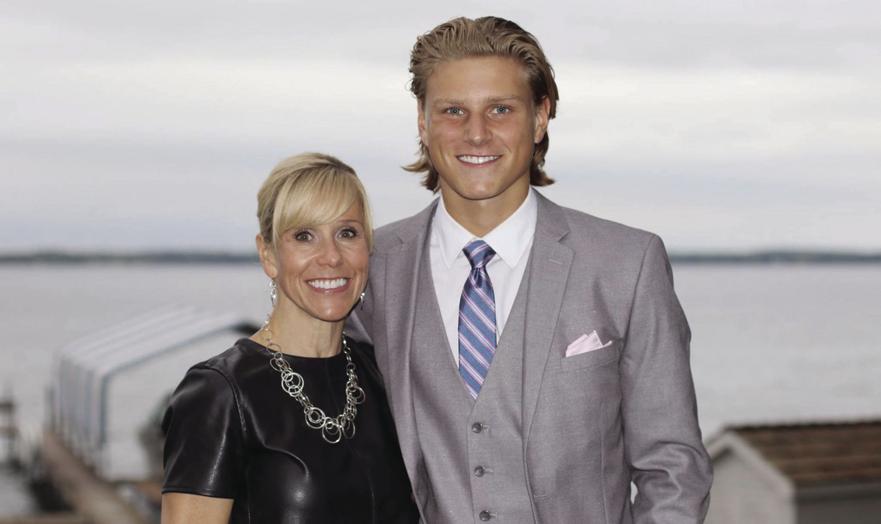 Don and Kara Amorosi, the parents of Archer Amorosi, are speaking out about their son's death with the hopes of "making sure this never happens again," Don Amorosi said.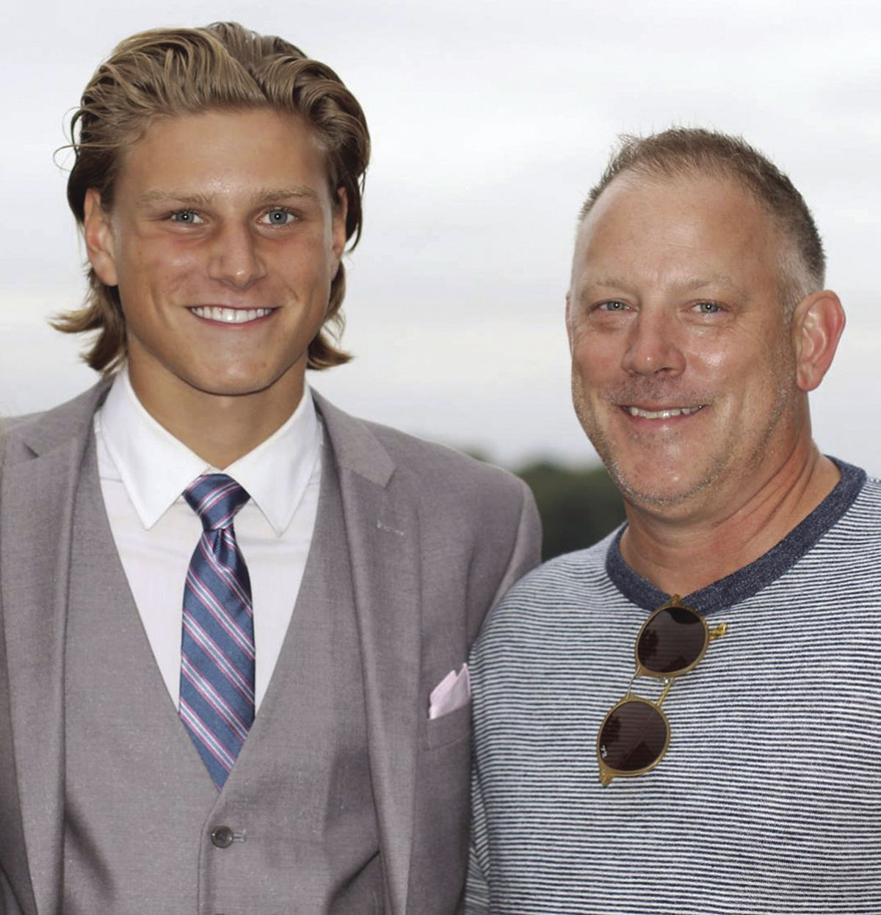 On July 13, Archer Amorosi, 16, was shot and killed by two Carver County Sheriff's Office deputies when he charged a deputy with a hatchet and what was later determined to be a BB gun during a mental health call to the 6400 block of Oriole Avenue in Chanhassen.
The parents are urging state and local politicians, lawmakers, health care providers, educators and Minnesotans to push for mental healthcare reform.  
Don and Kara Amorosi said that Archer struggled with anger management issues and outbursts from the age of 5 and would become very aggressive both verbally and physically.
When he was 12 years old, sheriff's deputies were called to the family home due to a domestic dispute. Archer ended up elbowing a deputy and was ordered to do community service and go to counseling.
"It was there we learned that he had problems self-regulating," Don said.
The boy met with three counselors on a regular basis and opened up about various family issues, including how he struggled with his parents' divorce. 
Archer was diagnosed with depression, anxiety and attention-deficit/hyperactivity disorder and was advised to take an anti-depression medication, which he was taking off and on until his death, his father said.
Don said that Archer struggled at Minnetonka High School, where he enjoyed playing sports, but sometimes got into verbal outburst with his coaches.
The boy's friends told the parents, much to their surprise, that their son was very popular at the high school, was often very kind and would stick up for other people especially those who may be struggling.
In the past year, Don began noticing changes with his son. The teen was quick to anger, his grades dropped, he became more reclusive and his group of friends changed. 
On the day before Archer was shot and killed, Don Amorosi called sheriff's deputies to report a mental health crisis with his son at his ex-wife's home in Chanhassen. 
Don Amorosi called the Carver County Crisis Team before he called 911, and said he was advised to do so by Archer's psychologist. He said Archer had become upset and was kicking garbage cans and flower pots around after learning he'd be losing his driving privileges.
"He would just get wound up for hours and he wouldn't wind down for a long, long time," Don said. 
The crisis team advisor told him that the situation wasn't a crisis but he could bring the teen to the 212 Medical Center in Chaska where Archer could be evaluated. Don said that Archer would not go, so they advised him to call 911, which he did.
Don told the responding deputies that they returned early from a vacation because Archer had a three-hour long anger incident where he stated that if law enforcement was called, he would get into a "standoff" with them and had a fantasy to "go out" like Bonnie and Clyde. 
The father told the deputies that his son had a history of mental illness and anger management issues and had not been taking his medication as prescribed. Don Amorosi also told deputies that the only weapons at his ex-wife's home were Archer's BB gun and kitchen knives. The deputies eventually determined that Archer did not meet the criteria for transport, which is being considered a danger to himself or others.
According to Minnesota Statute 256B.0944, "'Mental health crisis' means a child's behavioral, emotional, or psychiatric situation that, but for the provision of crisis response services to the child, would likely result in significantly reduced levels of functioning."
Don Amorosi said that Cpl. Josh Baker, who used his stun gun against Archer on July 13, allegedly told he, "if you call us again we will take him in no questions asked." Don then relayed Baker's message to Kara. The sheriff's office could not comment on what occurred because the incident was a private matter involving a juvenile.  
After the deputies visited, Kara said she received a phone call from Archer, who was crying.
"I got home and I found him sitting on a chair and he was very calm," she said. "I held his hands and said, 'Archer, just please let us help you.'" 
Throughout the night, Archer sent multiple texts and phone calls to his parents, continuing to fight with them. In a text, Kara Amorosi told Archer that he would have to go to counseling to discuss what was bothering him.  
The next morning, Kara Amorosi was getting ready to leave, but Archer kept debating with her about his car and punched a hole in a wall. 
"I was never scared for my physical safety and he never assaulted or tried to hurt me," she said. "He wouldn't calm down and it was like he wanted me to call the police, and I shouldn't have." 
She called 911 and said her son was experiencing a mental health crisis. The dispatcher asked her if she thought the teen was going to hurt the officers responding to the call and she said, "Yes I do. He wants to. He wants them to shoot him."
During the incident, Don Amorosi was working. Archer called him multiple times but his father was unable to answer. He checked his messages and received a voicemail from Kara saying she had called the police on Archer.
When Don arrived, he said he saw deputies and other officers had surrounded the home and were armed. 
Deputies then asked him if there were any firearms in the home, and he responded that there wasn't except a BB gun. Don said he tried to run into the home, but two officers yanked him back and threatened to arrest him if he didn't move back. 
Archer was shot when he charged at Cpl. Jake Hodge with a hatchet and what was determined to be a BB gun. Hodge and Deputy Travis Larson shot Amorosi 10 times total. The Carver Country Attorney refused to tell the  Amorosis' attorney where Archer shot. The boy died at the scene. 
On Oct. 11, Carver County Attorney Mark Metz announced that no charges would be filed against the two deputies because the use of deadly force was justified.
Since the shooting, Don Amorosi has pleaded multiple times with the Chanhassen City Council and the Carver County Board of Commissioners to discuss how mental health is handled in the county and how deputies respond to mental health calls. Both entities have yet to comment or make any formal decisions.
Amorosi is asking that the incident be investigated and a committee be formed of mental health professionals, students, teachers and parents to investigate policies and procedures of the sheriff's office to prevent a similar incident.
Both parents are also pushing for all 911 mental health calls to be immediately dispatched to a mental health professional. The Amorosis said that no mental professionals spoke with Archer on July 12 or 13.
Kara said, "It cannot be just the police dealing with a mental health situations."