After cancellation in 2020, the annual Eden Prairie air expo is ready for takeoff
A year removed from its cancellation in 2020, Wings of the North's Air Expo is cleared for takeoff the weekend of July 24-25 at Flying Cloud Airport in Eden Prairie.
"For a small nonprofit like us, it's a big fundraiser every year and having it canceled last year put us on a pretty tight budget," Wings of the North Director Bob Jasperson said.
He said the funds go "for our monthly operating expenses. They also help support the restoration of the World War II airplane that we're working on.
We're like every little nonprofit – this helps pay for everything from our internet costs to the rent for the space we occupy at the airport."
Though a bit smaller in some offerings this year, visitors can once again expect to see 30-40 aircraft parked at on the premises, about 20 VIPs talking about aviation and piloting warplanes, and a new location within the airport for many of the planned activities.
Previously, the air show included a large tent where visitors could visit the vendors, attend the pancake breakfast, and talk to VIPs. That activity will take place elsewhere this year.
"Jetlinx has built a beautiful new hangar and they are letting us use their entire hangar for the show," Jasperson said. "Vendors, VIPs and a couple planes will be in the hangar. ... And the pancake breakfast will be held there, too."
A number of warplanes are expected for this year's event. Those include the museum's own aircraft: a P51 Mustang, an F4U Corsair, a TBM-3E Avenger and the Boeing N2S-1 Stearman flown by George H.W. Bush during his training in Minneapolis during WWII.
The biggest addition, literally, at this year's show will be a Lockheed C-130 Hercules that will be offered by the 133rd Airlift Wing of the Minnesota Air Guard.
"We've been trying to bring one of those in for a few years, but there's a lot of red tape involved in one of those," Jasperson said.
The aircraft, used mostly as a medivac, will be brought in a couple of days before the show and will be on display throughout the weekend.
The show will also include a British Spitfire Mk IXc from the Dakota Territory Air Museum, which was one of the planes that were scheduled for the show in 2020 as part of a planned display in honor of the 75th anniversary of the end of World War II.
Jasperson said the exact number of planes that make it to the show is always in flux. Depending on weather, some of the planes may not make an appearance, and not all will be in the air during the weekend.
"These airplanes don't fly in bad weather, so some may not come, while there are others that pop in at the last minute," he said.
Jasperson also emphasized that there are no aerobatic shows at the Eden Prairie event because of its close proximity to the MSP airport.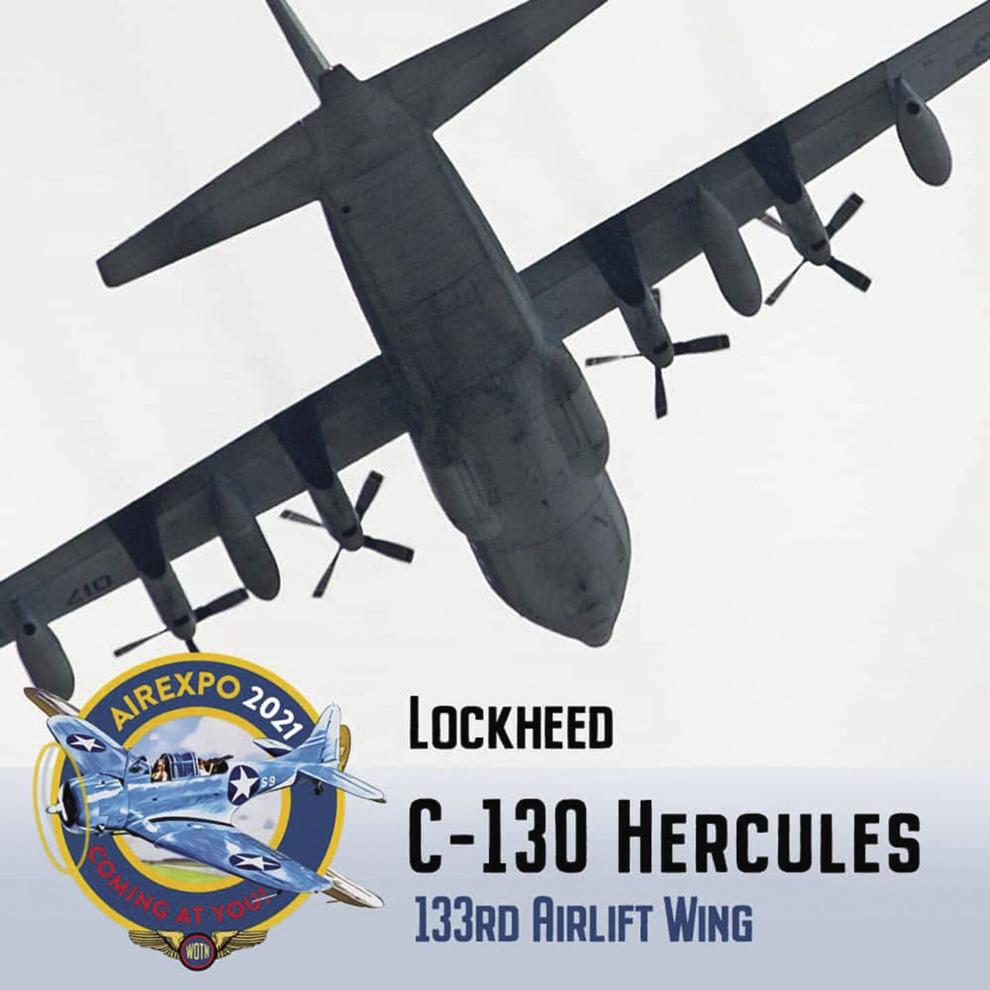 Getting the show up and running quickly was the challenge this year, and that included the ability to schedule planes for the event.
"The big thing is always scheduling the airplanes," Jasperson said. Because the scheduling couldn't begin until late March or early April as COVID-19 restrictions loosened, Jasperson said the plane owners were unclear whether they would be making appearances at all in 2021.
"It really sneaked up on us because we got started late with the planning. We weren't sure we were going to do it, but it's coming together rather quickly," Jasperson said.
Each year, the show has brought in a number of VIPs, pilots and former pilots who are made available to talk about their experiences.
Jasperson said the show had to cut back on the number of VIPs this year because they "didn't have the budget to pay for airline tickets and hotels this year."
However, there will be about 20 VIPs available this year and will be set up in the Jetlinx hangar.
The VIPs expected this year are:
• Curt Brown – NASA Astronaut/Challenger Commander
• John A Clark (Saturday) – B-17 pilot
• Ralph Delperdang – RF-4C weapons systems operator
• Dick Donaldson – B-29 pilot
• Dan Farkas (Saturday) – Navy A-1 Skyraider pilot
• Jim Floring – Forward Air Controller
• Tom Harrison – F-16 pilot
• Mike Huttner – C-130 pilot
• Leonard Jankowski – Anti-submarine warfare
• Ronald Kelly – F-86 pilot
• Joe Latham – F-4 Phantom pilot
• Dave Lundin – Anti-submarine warfare
• T.J. Mannion (Sunday) – Navy AD Skyraider pilot
• Jim McDougall (Saturday) – Black Cat PBY pilot
• Col. Joe McPhail, USMC. Corsair and Wildcat pilot
• Bruce Myers (Saturday) – USN F-14 RIO
• Lt. Col. Alex Plechash, USMC (Ret.) – F-4 Phantom pilot
• Kirk Ransom – USAF RF-4C pilot
• Mike Rehbein – C-130 flight engineer
• Jim Rasmussen – B-17 navigator
• Bruce Young – Forward Air Controller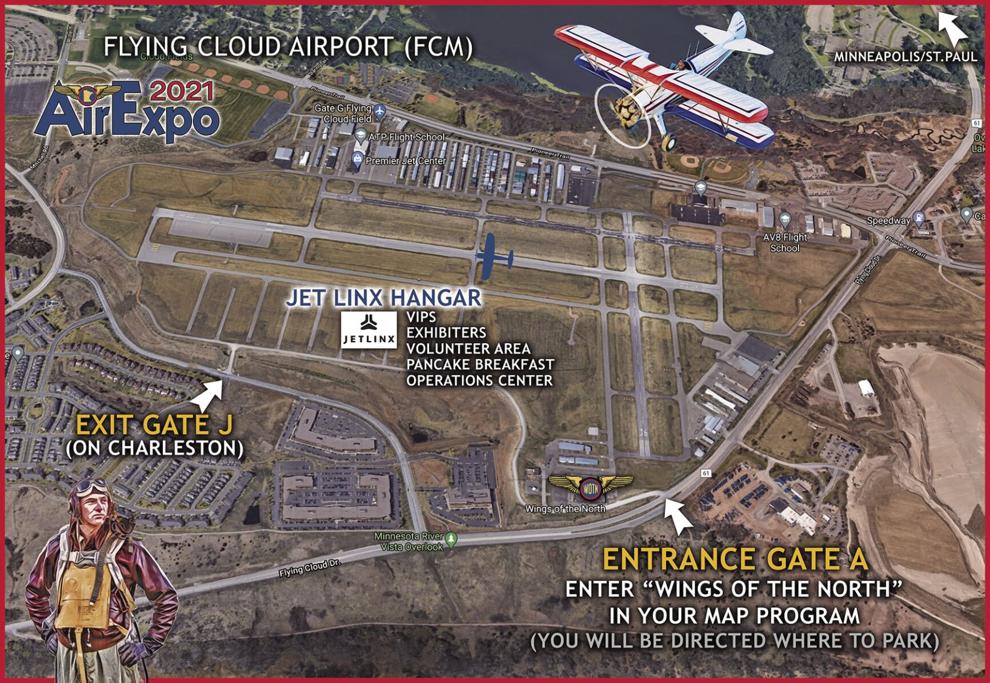 Putting on an expo of this magnitude requires help from 150-175 volunteers, Jasperson said. "We're still looking for volunteers," he added.
• An AirExpo volunteer T-shirt
• Admission, plus two more tickets
Plane rides are also being sold.
"These are not inexpensive rides," Jasperson said.
But for those interested, there will be rides available in light airplanes and helicopters, according to Jasperson.
In addition, "the B-17 Yankee Lady will also be selling rides and these can be reserved in advance through a link on the AirExpo page of our website," Jasperson said. "It's possible there might be other rides for sale, but right now we don't have them firmed up."