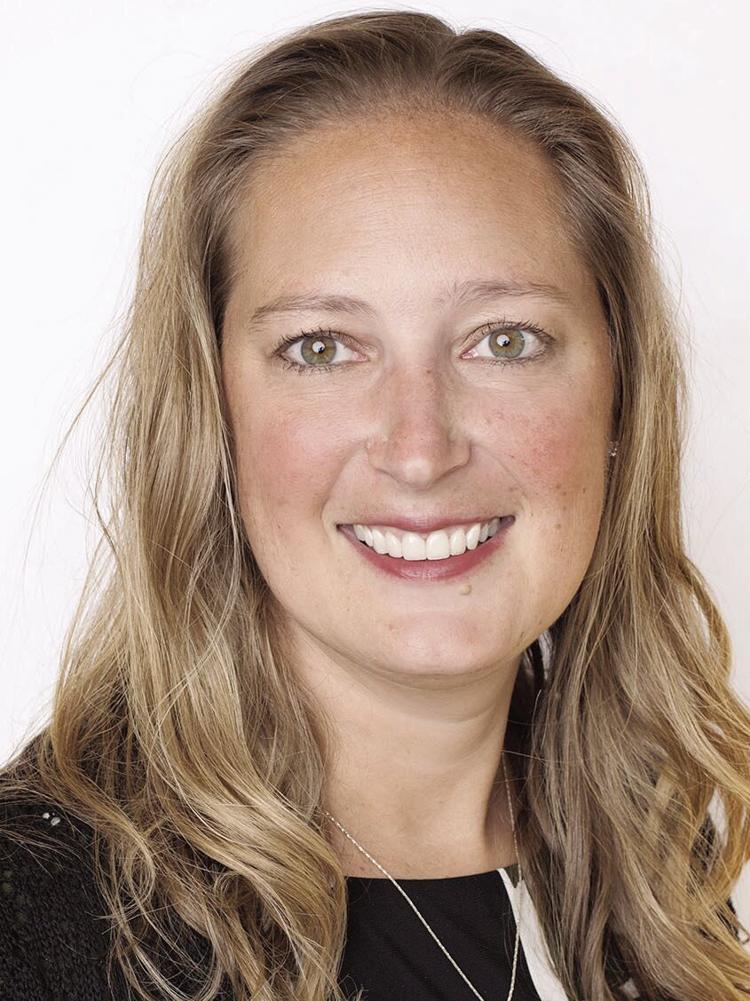 Voting in the contest remains open through Nov. 27
Tragedy often leads to deep reflection, a greater understanding and a better life – sometimes not only personally, but at a societal level.
Lindsey Wimmer, the executive director of The Star Foundation, has taken her deeply personal loss and helped initiate a learning and supportive platform to help others work through personal challenges.
Wimmer established The Star Foundation after losing a child in 2004. Her baby boy was stillborn.
"We were obviously devastated by this, but we were also shocked to learn how often it happens," Wimmer said. "I couldn't believe that as a health professional, I knew so little about an issue that was costing so many families their precious babies every year."
Because of her efforts in driving The Star Foundation to a high level of success, Wimmer has been nominated and is currently competing for a $25,000 award in the L'Oréal Women of Worth contest.
Each year, 10 women are recognized as Women of Worth by L'Oréal. The top 10 receive $10,000 to support their philanthropic work. One of 10 honorees is chosen by popular vote and receives the additional $25,000 toward her cause.
"Being a L'Oréal Woman of Worth provides an opportunity to bring stillbirth out of the shadows," Wimmer states on the contest website. "The stigma surrounding these deaths limit investment in prevention and bereavement care. I hope my story empowers other moms to share their babies with the world and know that we can make a difference in their honor."
Her experience drove her to learn more about stillbirth and how she could personally make a difference.
"We created the Star Legacy Foundation to support the researchers around the world who were focused on preventing these tragedies. Over time, we were able to identify other gaps where we could provide support to researchers, health professionals who care for these families and the families themselves. That has led to the current mission and plan of Star Legacy Foundation," she said.
Starting a foundation takes a lot of work, but Wimmer said the early success was "due to the encouragement and generosity of our family and friends. We had an annual golf tournament to honor our son and raise money that we donated to research efforts. In 2011, we hosted the first Stillbirth Summit, a three-day education event for medical professionals to let them learn about the newest research from the experts themselves."
The foundation has grown to 20 chapters coast-to-coast. Wimmer said it's the largest nonprofit organization in the U.S. with the primary mission to end preventable stillbirth.
As a pediatric nurse practitioner and the mother of three children, Wimmer understands the need to work as a team, to be able to pivot to something new.
"One of the best lessons I've learned is to be flexible and open to ideas," she said. "I could not have imagined the foundation to be what it is today 16 years ago. I believe we have been successful because we have been flexible and followed the needs that were presented to us instead of forcing a pre-determined agenda. Every family and every baby that we have encountered along the way has taught us something new about what is needed or which direction to aim."
A "student at heart," Wimmer said she is always looking for ways to "learn and improve. As a wife and mother to three living children, I am dedicated to being the best mom I can to them."
She's also not about to forget those who have influenced her life's journey.
"I am blessed and so grateful for some of the brilliant researchers who work with us. It is humbling to see how they have dedicated their careers, and in some cases much more than that, to saving these babies. When I was practicing as a nurse practitioner, I was inspired by the kids because they made the job fun and pushed me to be better. In my role leading this non-profit organization now, I am inspired by the families who are using their grief to make the world a better place for other families," she said.
What about the future? Where does Wimmer see the foundation in five to 10 years?
"Our primary goal for the next five to 10 years is to see a significant reduction in the rate of stillbirth in the United States. We know from efforts in other high-income countries that it is possible. Star Legacy Foundation is conducting the Pregnancy Research Project to be a source of data for researchers from around the world that could accelerate what is known about stillbirth and prevention opportunities. We are also in the process of bringing programs to the United States that would build upon successes seen in Europe and Australia and recognize health professionals who are being active partners in prevention efforts. We hope to see these programs be standard of care with successes surpassing those in other countries in the next 10 years," Wimmer said.
Those are lofty aspirations, but while looking ahead, Wimmer also understands the challenges. She also understands the support and commitment of so many others who she feels will make a difference.
"Star Legacy Foundation started as a small organization with modest goals, but the commitment of so many families who have joined our team and the generosity of so many in our community has helped it to grow into so much more. We are seeing and feeling significant momentum and truly believe we are making a difference in care for bereaved families, and for preventing many tragic deaths."
Voting concludes Friday, Nov. 27.