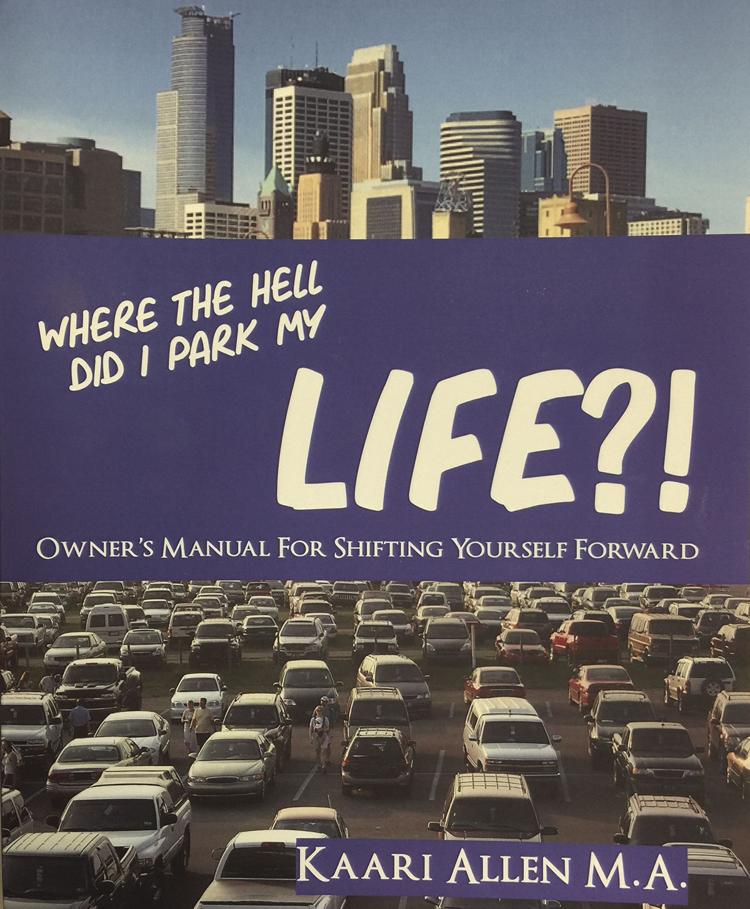 Author with ties to southern metro creates pathways for navigating life
"Where the Hell Did I Park My Life?"
Funny title, serious issues.
Kaari Allen's first book, she admits, isn't hers, it's the reader's. It's designed as a guide to help them discover their own direction, to provide a pathway to where the hell they parked their life, put it in gear and to move forward.
But getting to this point hasn't been easy for Allen. In fact, it's been painful––literally.
Allen, who owns Kaari Allen Consulting in Eden Prairie, grew up in Burnsville and now lives in Bloomington.
However, her circuitous route from Burnsville and back to Bloomington and Eden Prairie has been fraught with many successes, as well as life-turning disappointments.
Her new book, "Where the Hell Did I Park My Life?," started being written, at least in theory, when Allen was very young.
"I grew up here in Burnsville, and had a very lovely and tight family," she said. "My first childhood memory, which was the genesis for the trajectory for the rest of my career, my brother suddenly passed away at 4 years old, from natural causes, and it provoked me to want to make everything better for my parents and start striving to just be a kid that could please them, by my own doing," she added.
As a teenager, the need to please turned to sports.
"That manifested into me saying, 'Hmmm, maybe I'm going to train for the '84 Olympics in ski racing.' My family, we're skiers. And so I trained at Buck Hill for the 1984 Olympics in ski racing and ended up having some injuries."
Though she had a strong collegiate career as a skier, Allen never made it to the Olympics.
Instead, she threw herself into her education.
"I ended up getting a Master's Degree in special ed in Denver after my athletic career and taught special needs kids for 15 years in Denver," she said. "I loved every minute of it. I taught severe-needs kids, Down syndrome kids, kids with blindness, hearing impaired kids, and it was just amazing."
However, Allen decided she wanted to come back to Minnesota to be with her family.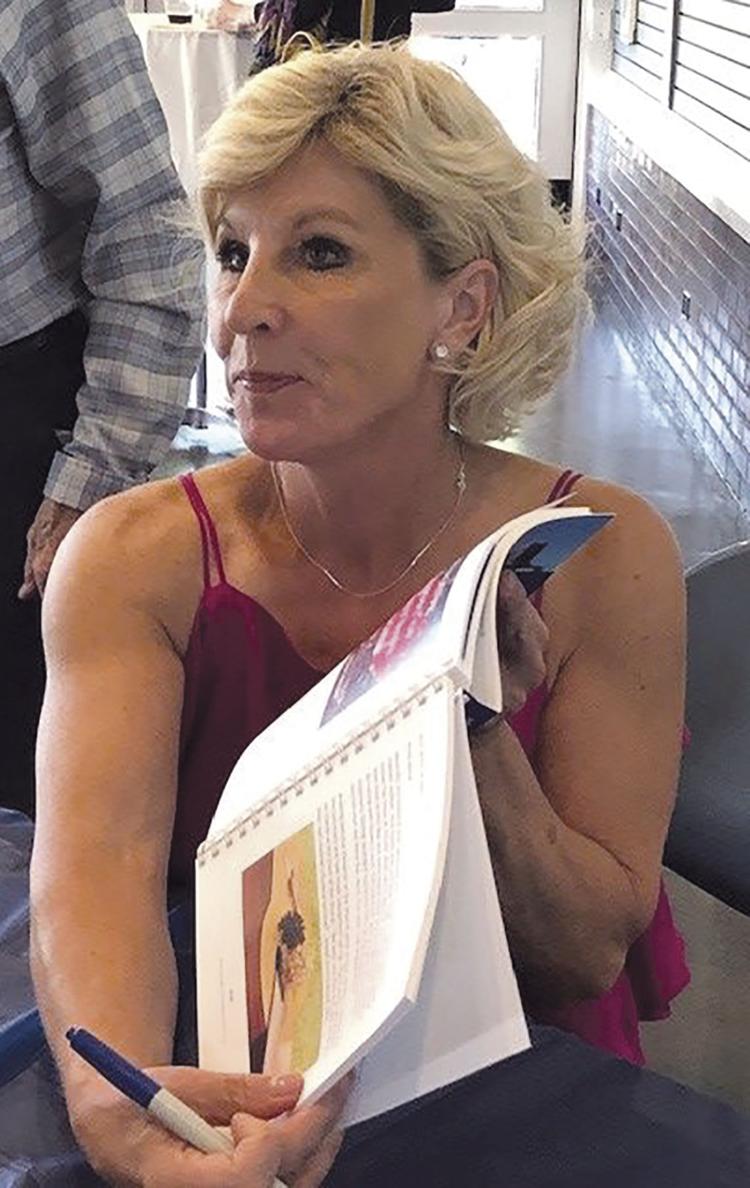 After relocating, she co-founded the Whole Learning Academy in Minnetonka.
The theme that continued to guide her life up to that point "was that I was striving and basically ... asking too much of myself and getting out more than I was taking care of myself, quite frankly. And fast forward, I ended up my classroom career here in Minneapolis at the Blake School. I, unfortunately, had a non-ergonomic keyboard, which set off a series of very, very severe injuries to my dominant hand. So I've had six surgeries, I do have a permanent disability in my dominant hand, which is ironic, that I wrote the book but it caused me to lose my career."
Because of the injuries and the fact that Allen had to completely stop and turn her life resulted in "a complete meltdown, I had to shift. I had my whole life turned upside down on a dime––it really did. And so here I was growing up as an athlete, and now my dominant hand wasn't even functioning," she said.
That's when she initiated her consulting business.
The basis for what was to become "Where the Hell Did I Park My Life?" began nearly four years ago.
"In 2016, I wasn't physically able to write without pain. I had to get my words out some way because I still intellectually and motivationally wanted to help people and coach people. So, my marketer started typing my thoughts for me, and we created a blog. And it got a lot of traction across the country. So I turned my blog into a manual or guide for people to use at their leisure. It tells the reader how to shift themselves forward," she said.
The print copy of the book came out in late August and was officially launched Aug. 22 in Edina.
Saying that she wrote the book "for everybody," Allen added that the "neat part about the book is that you can put pick it up anywhere, because it's spiral bound. And you can write in it and it's your book. You can pick it up at the end, or in the middle, because each chapter talks about a progression of going through disappointment and going through choice and going through celebrating because it's real life things that happen to all of us."
While the author asks about where she parked her life, she admits that she hasn't found that parking spot yet.
"Well, I haven't parked in my life, I don't want any of us to park our lives, right? And you have to keep putting one foot in front of the other."
It's the thread of providing hope that is persistent in Allen's book.
"I want to offer this hope to every single person, young or old. Wherever they are at in their life, I want them to tap into their strengths and shed light on that fact. We do have choice, you know, as hard as we can look at life. And it doesn't mean that there aren't a lot of tears or hardships along the way. But the world needs the gifts that we each have to offer."
In concluding her thoughts about producing this book, Allen said her ultimate goal is to learn from the reader.
"One of my goals, honestly, is I really hope I hear other people's stories. And I say that because everybody's got a story to tell. And you know, and I hope I get to learn from them. It'll be inspiring for me to know, not only that I that I'm hopefully touching their lives and helping them, but also keeping me in check."
But as Allen continues to move ahead with her own life, she's not looking back.
"This is just the beginning. I gotta figure out where I'm gonna park my life," she said with a chuckle.