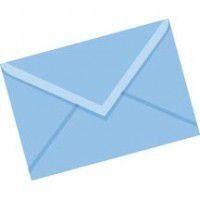 To the Editor:
I'm a senior citizen and I've lived in Eden Prairie since 1985. I'm a husband, father, and grandfather. I've raised my children in Eden Prairie; coached my children's sports and led a Boy Scout Troop in Eden Prairie; I worship in Eden Prairie.
I'm also retired from a 30-plus-year career with the St. Paul Police Department. I'm not a one issue voter. I'm concerned about my state and local taxes. I'm concerned about the quality and direction of education in our schools. I'm equally concerned about the safety of my wife and myself.
I care about the environment, government overreach, and my privacy rights. 
I vote for candidates I believe will do the best for my city, my state, and my nation. This is why I'm voting for Jeff Jiang to represent our district in the Minnesota Senate. He has the common sense we need to focus on what our community needs.
Jeff has been endorsed by the Minnesota Police and Peace Officers' Association, and by the Eden Prairie and Minnesota Chambers of Commerce. That speaks well of him.
I encourage your readers to check out Jeff's website at jiangformn.com.
Ron Whitman
Eden Prairie