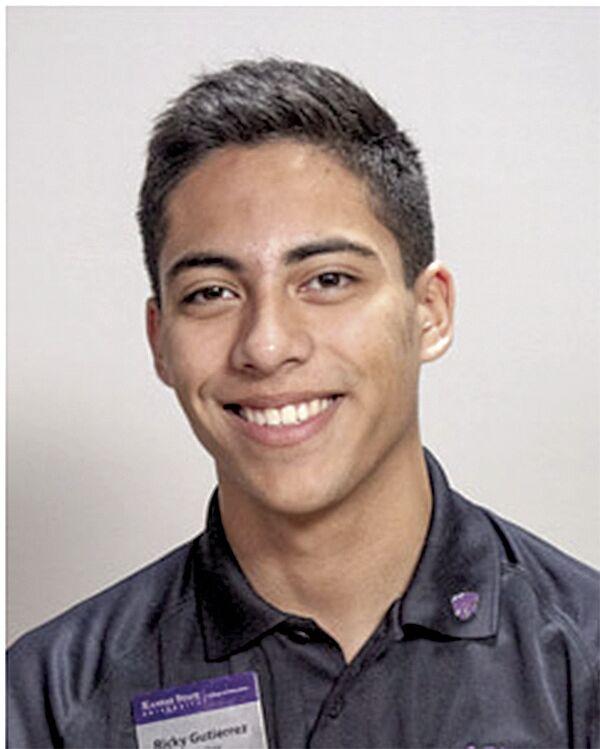 Eden Prairie High graduate looks forward to working as school counselor
Richard "Ricky" Gutierrez is an Eden Prairie High School graduate and a student at Kansas State University who has thought a lot about the concept of inclusion.
In fact, his video, produced on the fly and focused on his discovery of the meaning of inclusion, has been awarded first place in a competition offered by the university's College of Business Administration.
Asked to produce a 60-second video on the meaning of inclusion, Gutierrez said his participation was inspired by a flyer he received in an email that promoted multicultural activities and events on campus.
"When I started to think about what inclusion meant to me, the ideas began to flow, and I decided that I might have a good message to put out there," Gutierrez said. "I would usually let these kinds of opportunities pass me by, but this one was different. I was confident in my message."
The message about inclusion and included in his video was self-composed, but Gutierrez said he had an inspiration.
"It was heavily inspired by my Culture and Conflict class with professor Brett Mallon," he said.
Describing the first few weeks of the class, Gutierrez said students were asked to talk about identifying their own perspectives, "with all its biases and opinions, and opening that small reality to accepting the perspectives of others."
In describing how he wrote the script for the video, Gutierrez said it came to him in "bits and pieces" over the course of a few weeks.
"I had the main idea down, which was accepting other perspectives into your own reality, resulting in your own perspective being changed. So, all that was left was for me was to find ways to describe the importance and beauty of inclusion in a digestible 60-second script," he said.
Once he edited the script to fit the time and format, Gutierrez turned to the production of the video.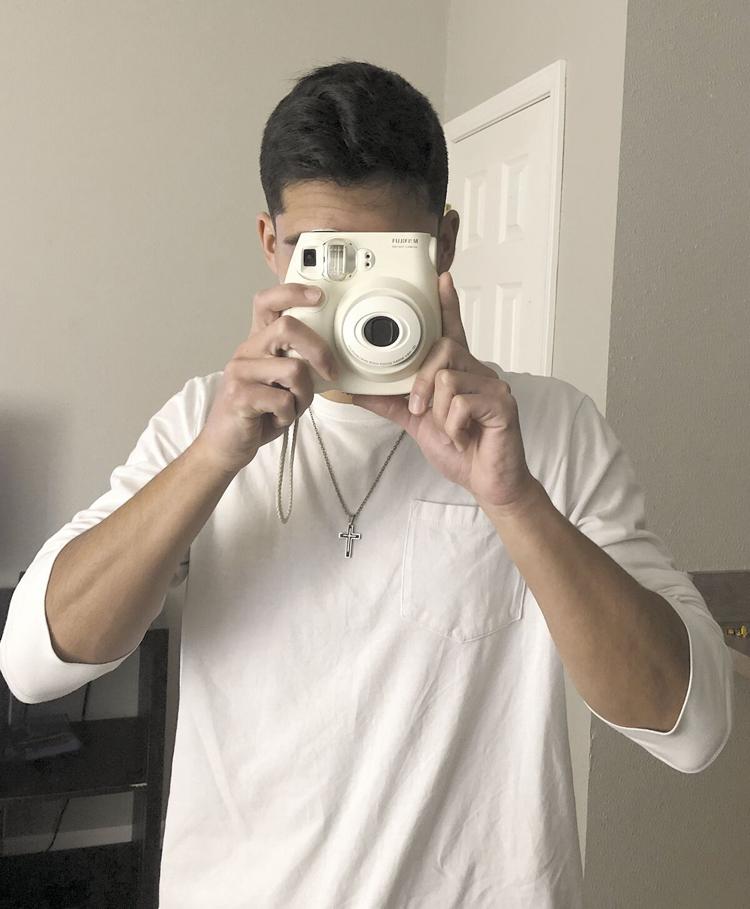 "The video was the part I was least confident about," he said. "I had been thinking for a while that I wanted to use Polaroid photos, seeing as they were convenient and feasible when considering social distancing suggestions and my time constraint."
But the main issue was that he procrastinated in producing the video until the very last day.
"I procrastinated the creation of the video until the day it was due," he said. "It was a busy day for me, scrambling around to take as many pictures as I could of people from different backgrounds and cultures. Of the 36 pictures that I took only three of the people were strangers."
His video begins with a photograph that is a closeup of himself sitting in a chair and facing a wall. As the video rolls and he narrates using his script, the camera slowly pulls out from the center to reveal dozens of other photographs of people sitting in chairs and facing the camera. The use of the photo of himself facing away from the camera juxtaposed with those of the others facing the camera represents him receiving the perspective of others, he said.
Gutierrez, a senior at Kansas State, was raised in Cincinnati, Ohio, until he was about 12, when he moved with his bi-racial family to Eden Prairie.
"My father is Costa Rican, and my mother is white. I attended Eden Prairie High School where I joined student council, Key Club, and played soccer," he said. "I also worked at the play care at the Eden Prairie Community Center and quickly learned that I enjoyed working with kids. From there I decided I would attend Kansas State University and study to become an elementary education teacher like my mother. A few years into my studies, I decided that I would be better suited as a school counselor."
He will graduate in the spring with a bachelor's degree in educational studies with a minor in conflict analysis and trauma studies. His plans are to get a master's degree in school counseling and become a school counselor.
In the meantime, he will enjoy the $1,000 prize for his first-place finish in the video contest.