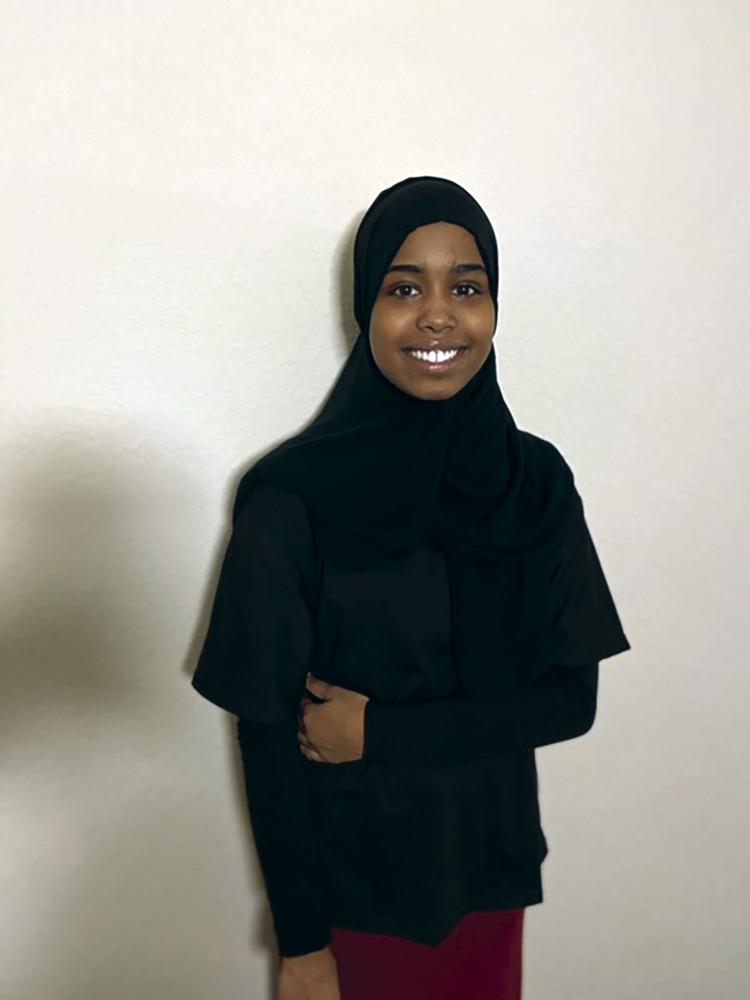 The Somali youth in Minnesota face many problems such as substance abuse and academic inability.
A lot of these students are unaware of the opportunities around them. Farrah Osman is an unsung hero in our community who aims to advocate heavily for the Somali youth in Eden Prairie. She helps educate them on the college application process by inviting guest speakers such as Jeff Jiang, a college education counselor. She also organizes events such as dinners to congratulate them on their successes. She is an unsung hero in the community due to the fact that she wants to see Somali students succeed. She should be acknowledged due to her positive impacts and her story should be heard.
Osman's story emphasizes that we are all qualified. Osman first started this program (Academy For Young Leaders) for her daughter. Her daughter had failed to receive her high school diploma. She was incredibly upset due to the fact that she felt left out from her friends. People in the community were also destroying her daughter's image instead of supporting and uplifting her. Osman then vowed to support her daughter and many of the other Somali students who are in similar situations. Her daughter has now received her bachelor's degree in university, and she has gone on to do better things for her community.
Osman saw that her daughter lacked the support she needed so she vowed to provide her and students like her that support. Despite the negativity and disapproval from the community, Maryam Abdi and Osman both proved to everyone that anything is possible.
The Academy For Young Leaders is a program focused on advocating for the Somali youth in Eden Prairie. The program started in 2010 and has been helping students since. Osman founded the program. She saw that the Somali youth in Minnesota were facing problems. Children were turning to substance abuse and they were not receiving their diplomas. Since she did not see any programs that actively advocated for these vulnerable Somali youth, she decided to make her own. Her program has positively improved and impacted many lives. It gave students such as myself hope that they can succeed academically and that they qualify for a lot of the opportunities around them.
Students in her program attend the ACT prep sessions every Sunday where they learn about new testing strategies and also participate in information sessions regarding new opportunities available to them in the community. Many of the alumni from her program are currently in university or have graduated to do much bigger things.
Since I have joined the program in June 2019, I have participated in two leadership summits, taken the ACT, participated in the 2019 PeopleFest and have been actively thinking about college. This is all thanks to Farrah Osman and the relentless support that she has given Somali youth in our community. If it were not for her, I would most likely not have been aware that I qualify for these programs.
In conclusion, Osman is an unsung hero, and her hard work in the community needs recognition. She is an active member in the community who works hard to advocate for the Somali youth in Eden Prairie. Through her selflessness, many students have learned to believe in themselves. Without Osman in the community, many of the Somali youth would be discouraged. However, Osman actively helps them realize their potential.
Sehan Adan is a resident of Eden Prairie, a student at Eden Prairie High School and a winner of the student essay contest sponsored by U.S. Rep. Dean Phillips.