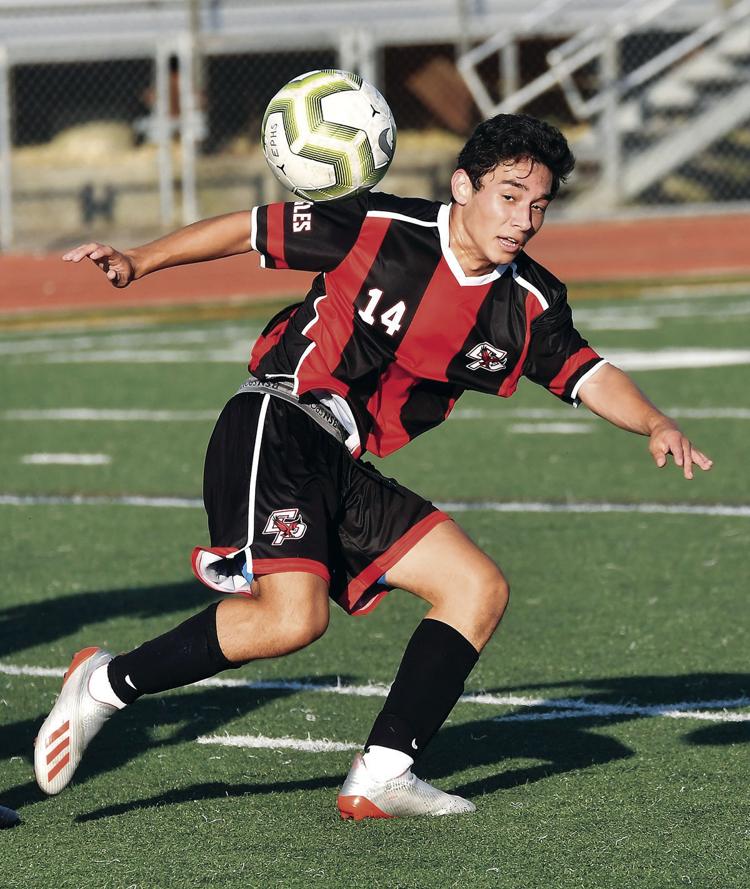 Eden Prairie enters the Section 2AA Boys Soccer Tournament this week as one of six underdogs behind Lake champion Edina and Lake runner-up Minnetonka.
Shakopee is also a competitive squad, and Eagle head coach Rob St. Clair went into the seeding meeting looking for a No. 4 seed.
While the Eagles might be a No. 4 on paper, they sure played well in their final two regular-season matches last week, tying Jefferson 3-3 and then beating Wayzata 3-0.
The game with Jefferson was one the Eagles could have won. Defender Carver Magnani, a senior captain, was brilliant, scoring a pair of goals, and junior Luke Hernandez also found the back of the net.
"We were two goals down with five minutes left," Eagle head coach Rob St. Clair noted. "Then Carter scored twice."
In the Wayzata match on Oct. 3, the Eagles didn't need any last-minute heroics. They dominated play with two goals from Tyler Beaupre and one form Luke Hernandez, while Danny Hernandez led a strong defensive effort.
"Beating Wayzata is a big confidence builder going into the playoffs," St. Clair said. Wayzata had played very well in recent matches and twice tied Minnetonka, 1-1 and 0-0.
St. Clair explained Eden Prairie's defensive success against the Trojans.
"Wayzata likes to crowd the box," he said. "Our goalie, Carson Bell, played an outstanding game in goal. And Danny Hernandez had a really good game."
Throughout the season, Beaupre, Magnani and Luke Hernandez have been EP's go-to guys. Meanwhile, the rest of the team is gaining experience and developing a rhythm.
Having a good core group of seniors certainly helps. In addition to Beaupre and Magnani, coach St. Clair's varsity seniors are goalie Charles Neale, defenders Troy Johnson and Chris Vazquez-Salas, midfielders Simon Vergara and Karan Patel and forwards Abdi Haji and Abdul Mohammed.
Bell and Luke Hernandez are the only juniors on varsity. Meanwhile, the sophomore class shows outstanding potential with Jack Fox, Danny Hernandez, Henry Husmann and William Morris on defense and Jose Blanco, Cole Nelson and Kevin Rojas in the midfield.