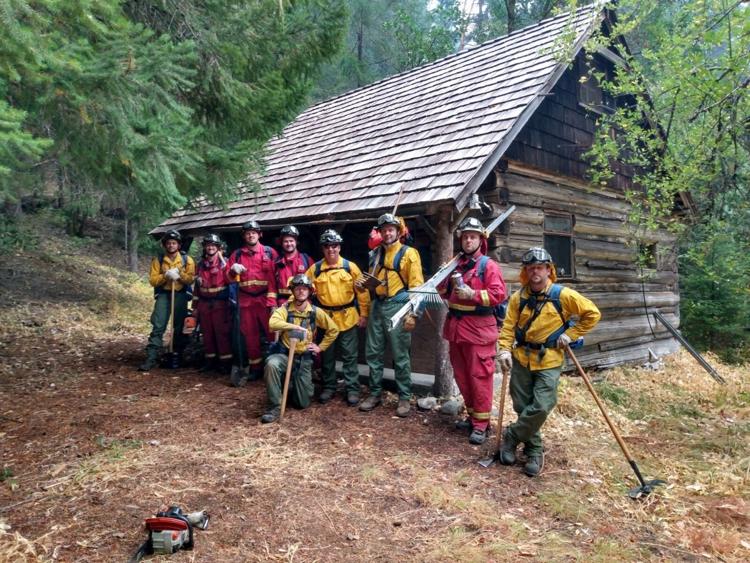 Local crew helped contain wildfires along Oregon/California border
Firefighters adapt.
That fact was made crystal clear to the 27 Minnesota firefighters who spent two early October weeks fighting the Slater Fire in the mountainous areas along the California and Oregon border.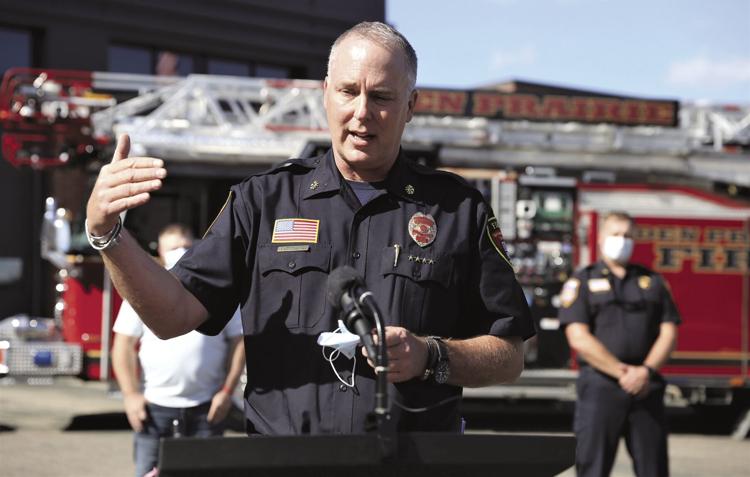 In addition to the Eden Prairie firefighters, the group contained firefighters from Brainerd, Fisher, Bemidji, Motley, Cross Lake and Blaine-Mounds View-Spring Lake Park departments.
"The men who volunteered, they took time off from their jobs, they took time away from their families," Minnesota State Fire Marshal Jim Smith said during an Oct. 7 press gathering in Eden Prairie.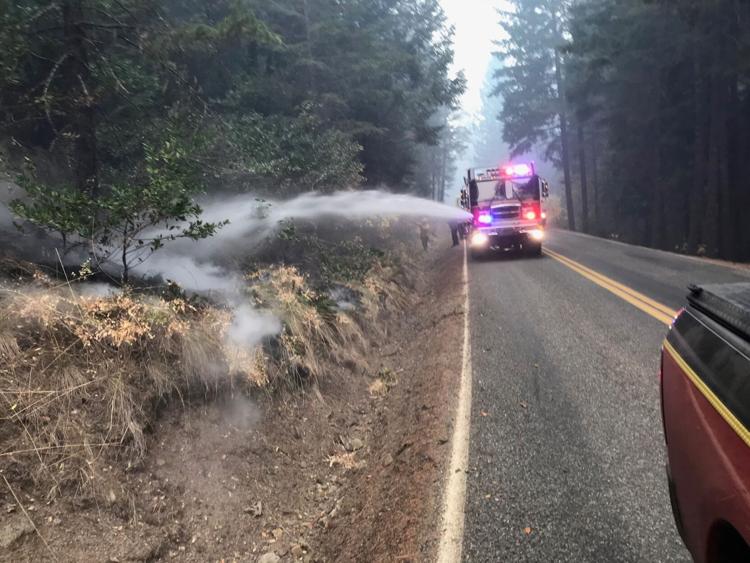 "They left the comforts of their home. They jumped in their trucks and headed into a high danger zone for two weeks," he added.
Describing firefighters as "unselfish" and willing to "put their lives on the line to save others," Smith also said that, "It doesn't matter if it's the person next door, if it's another fire department, or it's a complete stranger, you call for help and Minnesota firefighters come running."
The crews left Oct. 1, drove west and soon realized why they were being called.
By the time they got to the western Dakotas and into Montana, the smoke was so thick that Eden Prairie Assistant Fire Chief Ward Parker, who worked as the Minnesota Task Force 1 Leader, said, "It was complete smoke all the way through Montana, Idaho and Oregon. We couldn't see any mountains. It was like we were driving at dusk. So, the whole buildup was the great unknown."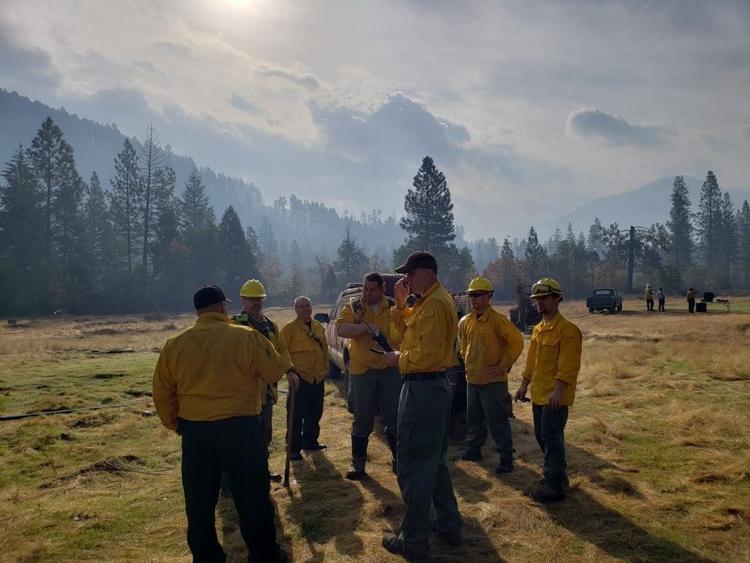 Before they left, the crews met in Fergus Falls, conducted a bit of training and then began their convoy west.
The appreciation for their work was clear when the convoy traveled through western cities where residents made signs, waved and applauded.
The fire personnel all agreed that it was different from fighting fires in Minnesota.
"Yeah, it was a little different because we're all structure firefighters. We do some wildland fires in our area, but when we come in we're used to seeing [a structure on fire and not trees]," said Dave Cox of the Brainerd department.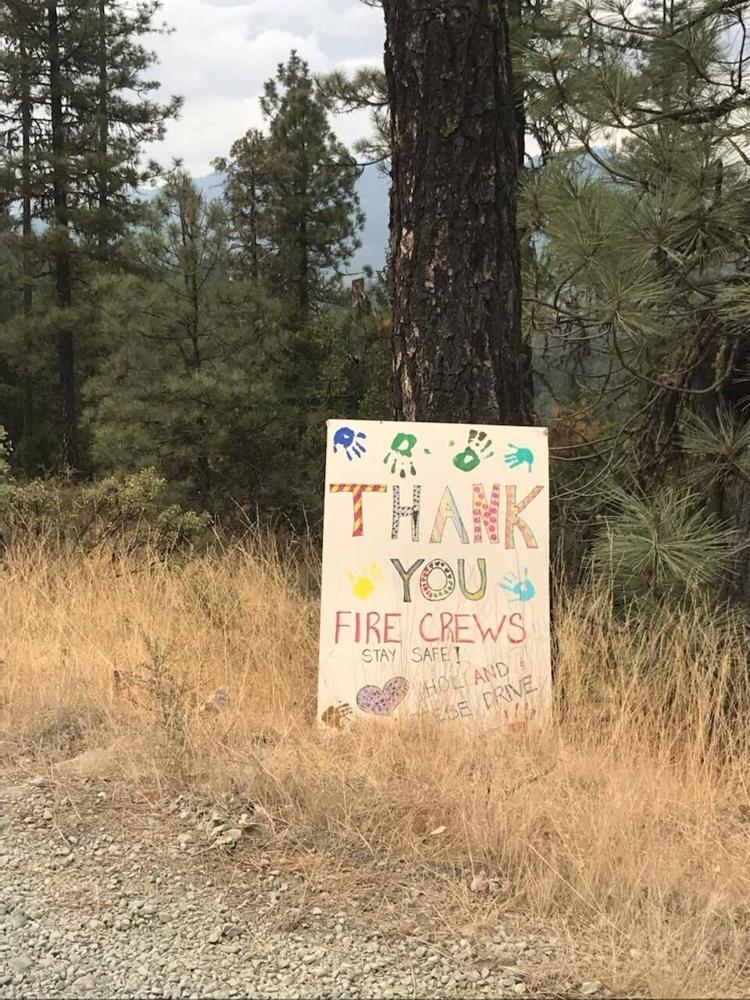 The two Minnesota Task Force units were based in the small community of Cave Junction, Oregon, and were among the first to arrive at the camp.
However, by the time they left two weeks later, the camp had grown to about 1,200 firefighters.
The firefighters worked 12-hour days, 7 a.m. to 7 p.m. The first thing in the morning was the division briefings and from there team leaders met with their crew before heading out into the field.
The work was hard. Though smoke was prevalent, it was manageable. It was the landscape and altitude that were the biggest challenges for the firefighters.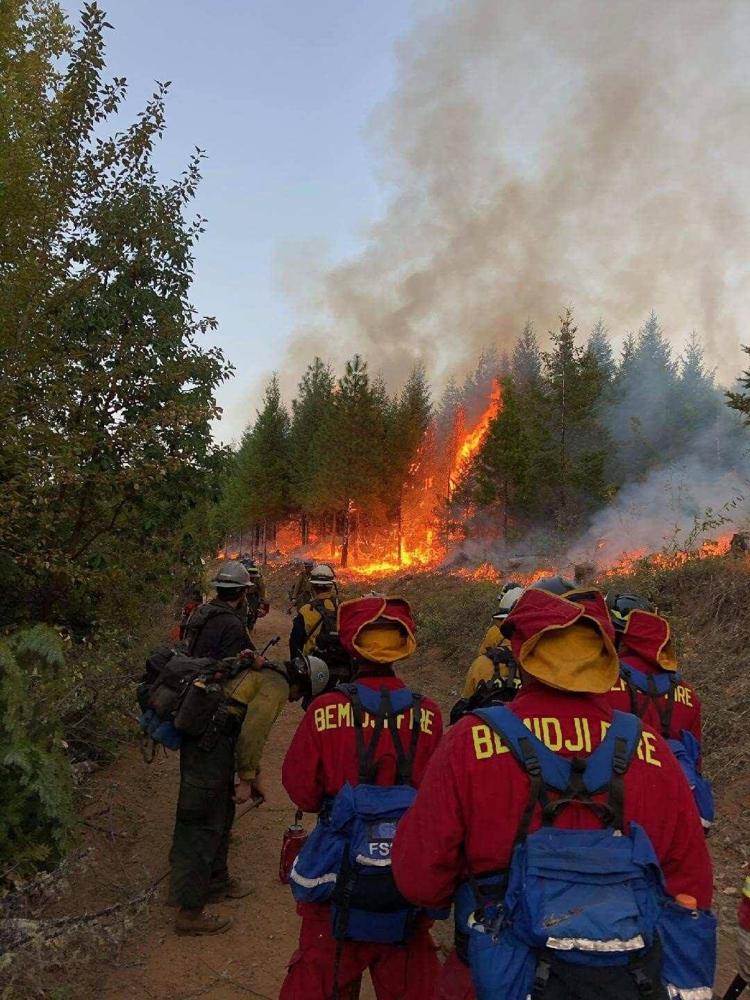 "The terrain was a lot of work," said Dan Anderson of the Blaine-Mounds View-Spring Lake Park Fire Department. "There were a lot of hills we were climbing and a lot of times we were hanging onto trees to climb the hills. It was something, especially when you're carrying a pack of water [about 40 pounds]. It was challenging for most of us."
The crews worked mostly around the community, digging out stumps and making sure the fire didn't come through that area again.
Being away from family and friends and their homes was most difficult.
With little, if any, cell service, being off the grid only added to those difficulties.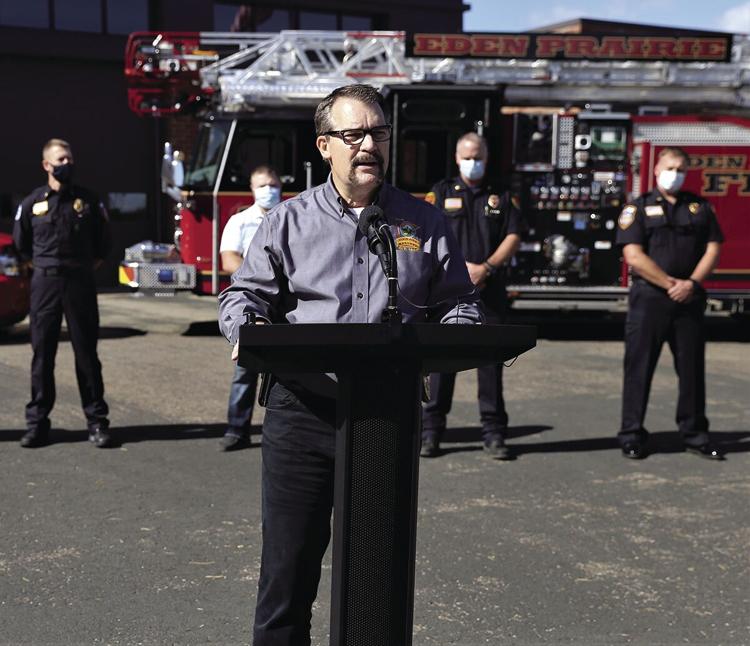 But their days were occupied with their work.
Anderson said that when they rolled back into town they just really wanted to go home, but the chief had arranged a welcome home gathering, which he said "was nice. There was a sense of accomplishment."
Firefighters adapt.