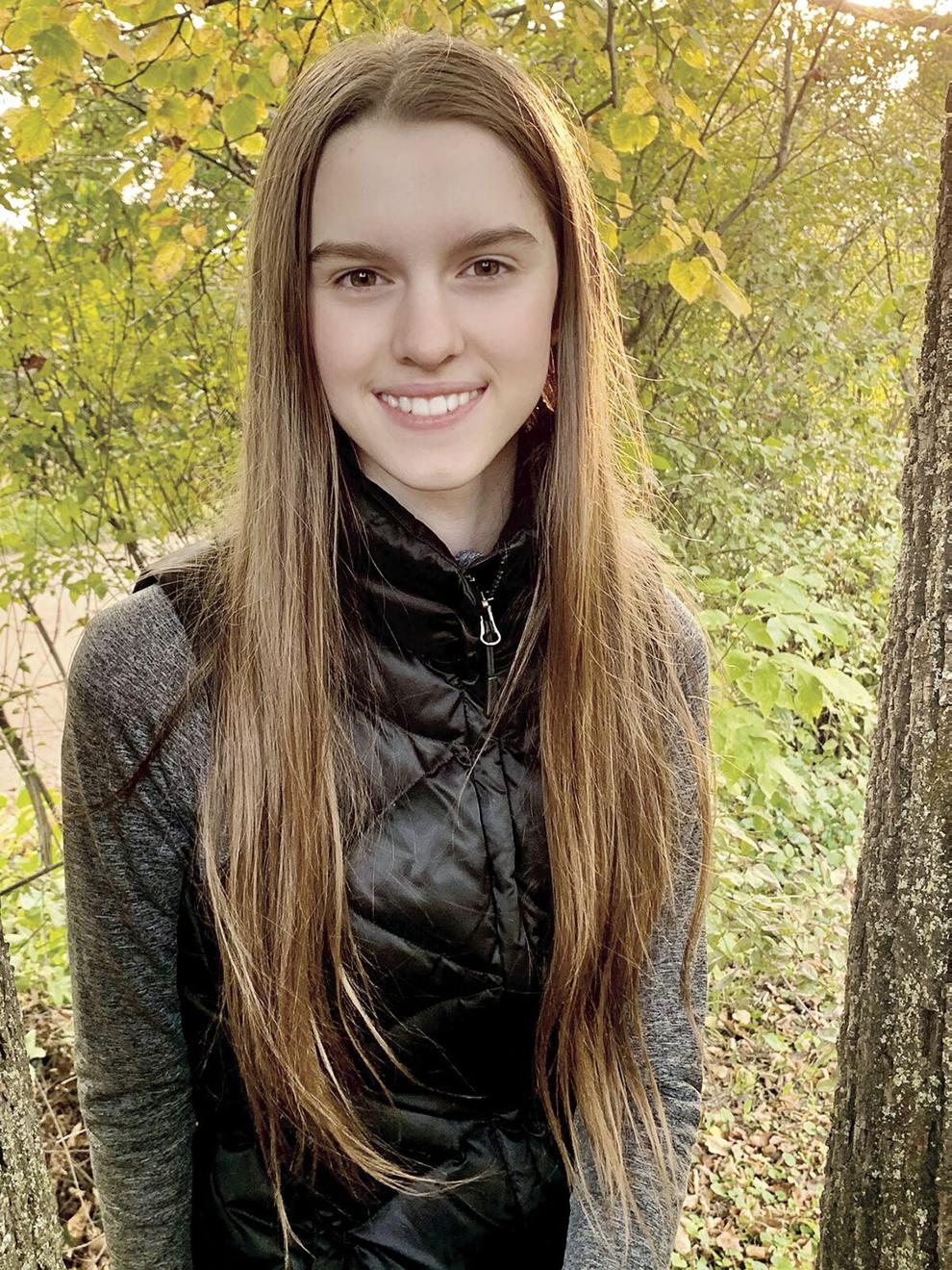 She contributes to Stages Theatre's production pivot resulting from COVID-19
For those associated with Hopkins-based Stages Theater Company, the state's second-largest nonprofit theater for young audiences, the pivot to something different during COVID-19 has been a challenge leading to unforeseen rewards.
Just ask Jasmine Garry, a 14-year-old Eden Prairie High School freshman.
She understood quickly that her love of the stage and her opportunities to continue that passion was threatened by COVID-19.
When the theater staff began developing ideas for ways to continue, Jasmine was all in.
"I've been doing theater since I was 4, and I've always been interested in being on a stage and performing and making people happy," Garry said. "I started out at a local community theater and through my years of experience, I eventually started to perform at children's theaters in the Twin Cities, such as Stages Theatre. I really enjoy theater because of the ability to take people out of the real world and into a fairy tale or some other story. Theater has always been a part of my life and a really big part of me."
She's not alone, a fact that wasn't lost on Sandy Boren-Barrett, Stages Theatre's artistic director and CEO.
"We had to ask, 'What are the reasons people come to the theater?' Families participate for the shared experience. They come to the shows and engage in conversation before and after productions. They see the show live, they get to meet the cast, programs are signed," Boren-Barrett said.
Those interactions are a large part of theater culture and the social aspect that keeps people coming back.
For an actor like Garry, the rewards are deep.
From her first production playing a munchkin in "The Wizard of Oz" to the present day, it's the little things she's learned that have inspired her to relish the learning process even more.
Most recently, as part of the Stages' "Out of the Box" productions, Jasmine was cast as a detective in "Enchanted Mystery: A Detect the Story Adventure."
The production was designed to allow families, together as a "pod," to experience the show via a walking tour of downtown Hopkins or from the comfort of their own homes.
Those interested in the production purchase a box with clues and materials to help them walk through the story and mystery. Businesses along Hopkins' Main Street have QR codes on their windows so that participants search for and link to videos and interactive activities to help the detectives solve the mystery.
For Garry, this was an opportunity to get back into the theater and to continue honing her acting skills, something that COVID had put on hold for several months.
Not only did COVID stunt the creative continuity of those in the industry, but it also affected families.
For Dan Garry, Jasmine's father, the opportunity to get back to the theater environment was important for everyone in the family.
"For [Jasmine] to get out again and do stuff with a group of kids that enjoy doing the same things as she does was really important. Along with everyone else, it's been six-plus months since we've been able to do anything somewhat normal again," he said.
As a theater parent, driving children to and from rehearsals and performances is a task that becomes part of the routine. Dan realized he missed those experiences.
Getting into the family vehicle for a trip to the theater was one of those little things that made life somewhat normal again for the Garrys.
Dan said the simple task of "being able to drop her off at the theater again – that was awesome," he said.
Returning to the task of getting into character was also a huge reward for Jasmine. Pivoting from in-person rehearsals in close proximity to other actors and directors to being socially-distanced and rehearsing in front of a camera was a challenge, but also an important learning experience, Jasmine said.
"We were called in on consecutive days for two weeks," Jasmine said about the rehearsal period for the "Enchanted Mystery" show.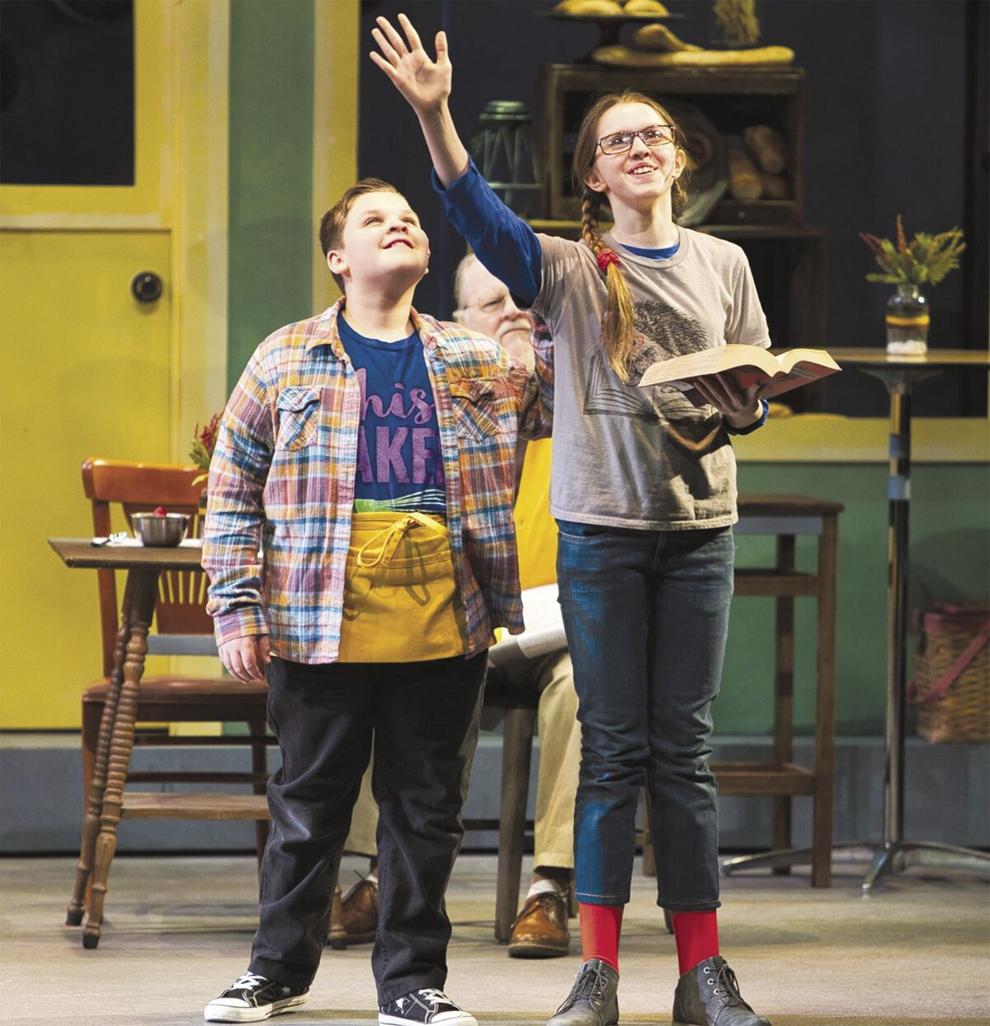 Considering it was a technically different process to produce this show, Jasmine said, "It was a really smooth process considering it was the first time Stages has done this."
Filming each character alone but at the same time in separate corners of the room required the actors to stay in character, but to also maintain eye contact with the other actors working the scene.
"That was very different, but cleverly put together," she said.
"It took some to get used to. We rehearsed at first closer together – but distanced – and we made sure to get the timing down for each of the lines.
Sometimes we had to focus more on what we were seeing and hearing, but it was fun for me. It was something really new – a new way to explore a character and determine things we could do that we couldn't do on a stage.
For instance, if I wanted to disappear, I could just walk out of the frame," she said. 
It was also an opportunity to explore new technical possibilities.
"We were able to explore these super cool technical effects we wouldn't be able to do if we were on stage ... Actually being a part of those cool transitions was really fun," she said.
The end goal – to produce a show that could be experienced virtually as part of a walking tour of downtown Hopkins where participants solve clues – was accomplished through the creativity of the staff and the flexibility of the cast.
In addition, the goal included the production of a version that could be interactive at home.
Boren-Barrett said Stages is based on an educational experience that allows a variety of interactions with children. The theater staff, she said, continually utilizes techniques that blend interactive experiences for children, but with the onset of COVID-19 it became necessary to "take it out of the box."
Thus the development of the "Out of the Box" productions.
Boren-Barrett said the opportunities from these difficult times have been from necessity. Not that she and her staff aren't looking forward to the day when their industry can find some type of normalcy, but working in this constrained environment has allowed the theater to adjust on the fly.
"We are doing a lot of things to keep families joyful," she said. "It's not just what we do, but who we are as a company. Our job is to engage families and school groups in not just entertaining experiences, but also joy-filled experiences. We take that very seriously. Our role as educators really compels us to make this time one that is looked back on not just as a horrible time of COVID. Kids remember what they were able to do. We're going to take this moment in time and make it special, not something just to endure," she added.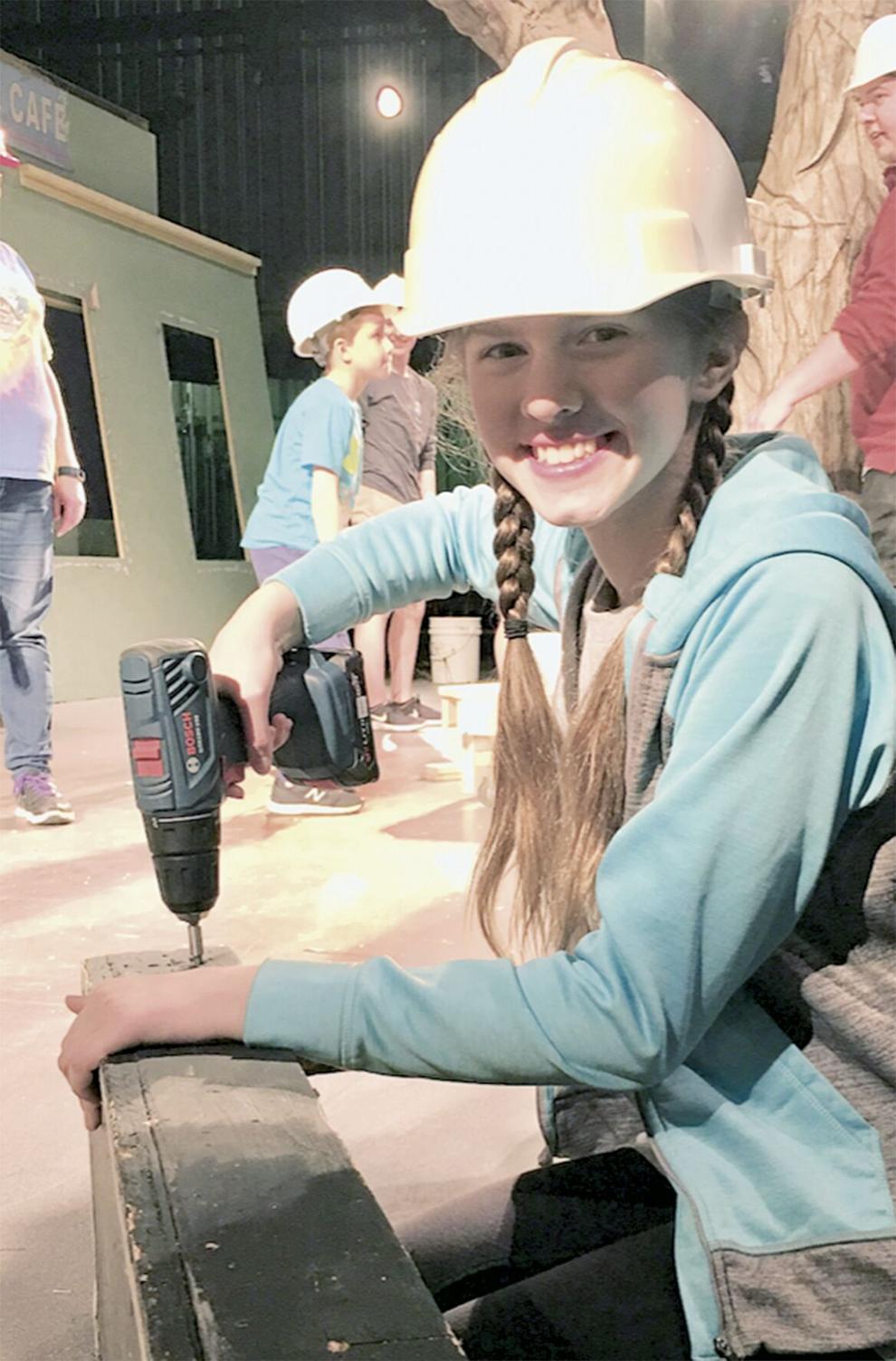 In addition to extending the run of "Enchanted Mystery: A Detect the Story Adventure" through Thursday, Nov. 19, the theater is also running "Spookley the Square Pumpkin" as part of the "Out of the Box" productions, while planning for "Twas the Night," a holiday experience that will begin Friday, Nov. 20.
For Garry, her plans are to continue with thespian opportunities well into the future.
But she's not sure yet what her post-high school plans will look like.
Her interests are varied and diverse, ranging from computer technology to the arts.
"I'm not sure which direction I'm going to take. I like the arts, but I also like science and computer engineering. Right now I'm just trying to explore. I'm also in Congress debate for public speaking. I want to develop a professional way of speaking, and I'm also on the mock trial team."
If she can find an occupation that combines the arts, science and public speaking, that would be the optimum.
In the meantime, she's ready to continue her high school studies and carry on with whatever stage opportunities present.
What will be most rewarding for Jasmine is the opportunity to do live theater again.
"I'm wanting to get back on stage in front of people," she said. "Every live show changes. The anticipation and mystery of live shows is really fun."
For information about the Stages Theatre Company and its upcoming productions, visit stagestheatre.org.