The League of Women Voters chapter for Minnetonka, Eden Prairie and Hopkins hosted a forum for the candidates for Senate District 48 Oct. 1 at Eden Prairie City Hall.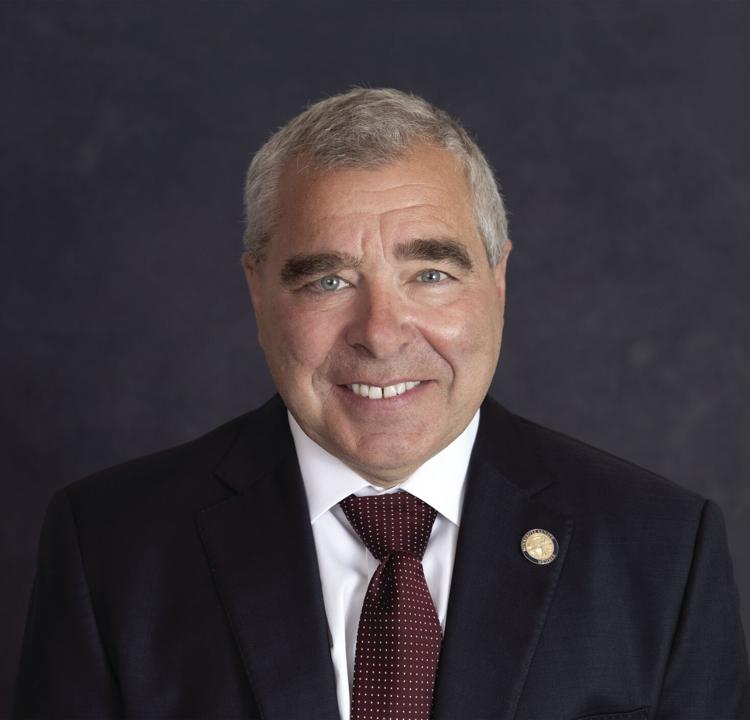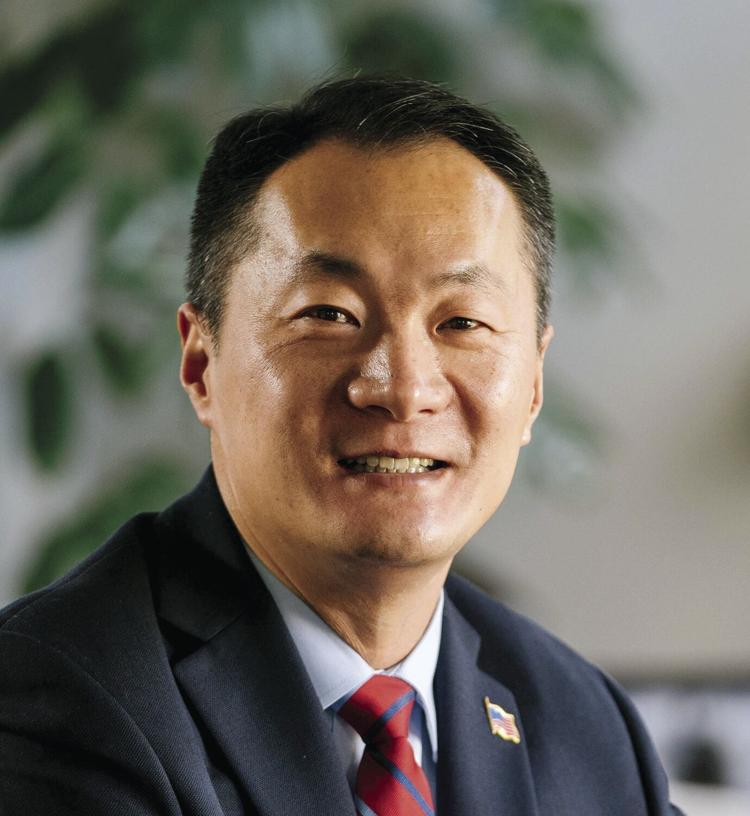 Incumbent DFLer Steve Cwodzinski and Republican challenger Jeff Jiang gave opening and closing statements and answered questions from residents that were submitted to the League chapter. League member Peggy Kvam served as the moderator for the session.
Cwodzinski, who was elected in 2016, taught government at Eden Prairie High School for more than 30 years. Jiang is a first-generation American who came from China to study at the University of Minnesota and stayed, working in business and now as an education consultant.
The candidates were asked a series of questions, including:
Question: Due to COVID-19, the state has a large budget deficit, what solutions do you support for balancing the state budget?
Jiang noted that, during the next three years, the state will face about a $7 billion deficit. He said his focus will be on finding ways to cut unnecessary and new spending and use a zero-based budgeting method where budgets are created from zero and state agencies are asked to justify all expenses and prioritize spending.
He added that legislators must focus on spending that will ensure a better future for the state.
Cwodzinski said the legislators will face tough decisions, as 71% of the state's budget is for education or human services. "That's people's lives," he said. "These are children, senior citizens and people dependent on services."
He noted that raising shouldn't be the first thing the lawmakers do, but should be an option.
"Taxes do not threaten our economic security, they ensure our economic security," he said.
Question: Where does climate change fall on your list of priorities? What actions should the legislature take to address climate change?
Cwodzinski noted his membership in the Senate's Climate Caucus and said we must listen to the experts, 97% of whom believe climate change is real, and the next generation.
"We can do better as a nation, our kids are looking at us right now and they are poised and ready to pounce and ready to make a difference. If we don't leave them a better world that we were born into, we face some dire consequences," he said.
Climate change is real and serious, Jiang said. "It is our responsibility to take action and make efforts to make an improvement," he said.
Jiang also stressed that questions must be asked to find better solutions and not leave liabilities for future Minnesotans as they relate to clean energy.
Question: Should the Legislature be involved in COVID-19 emergency actions and why?
Legislators should have a voice in the decisions, Jiang said. Because they stay in touch with the community and know the voices and concerns, their input is needed in decisions.
Gov. Tim Walz has done a wonderful job, Cwodzinski said, and is surrounded by experts in his commissioners when making decisions. The Legislature is a deliberative body of 201 people and takes time to make decisions.
"The governor can act decisively and quickly. Every 30 days, we the legislators have gotten together and extended those emergency orders another 30 days because we believe he has done a pretty good job," Cwodzinski said.
Question: How do you plan to address police funding during the current climate of distrust?
"Most police officers want to serve and protect," Cwodzinski said, noting that he met with the local police chiefs after George Floyd's death in Minneapolis and found agreement that some changes, like banning chokeholds, is needed.
There are some bad officers among the good, he noted, and that, over time, changes will be made. "It will take time, but we will get it right."
Floyd's death was a tragedy, Jiang said, and justice needs to be done.
"I don't believe defunding the police will help," Jiang said, noting that officers need adequate training, support and resources to do the tough and dangerous job and keep families and communities safe.