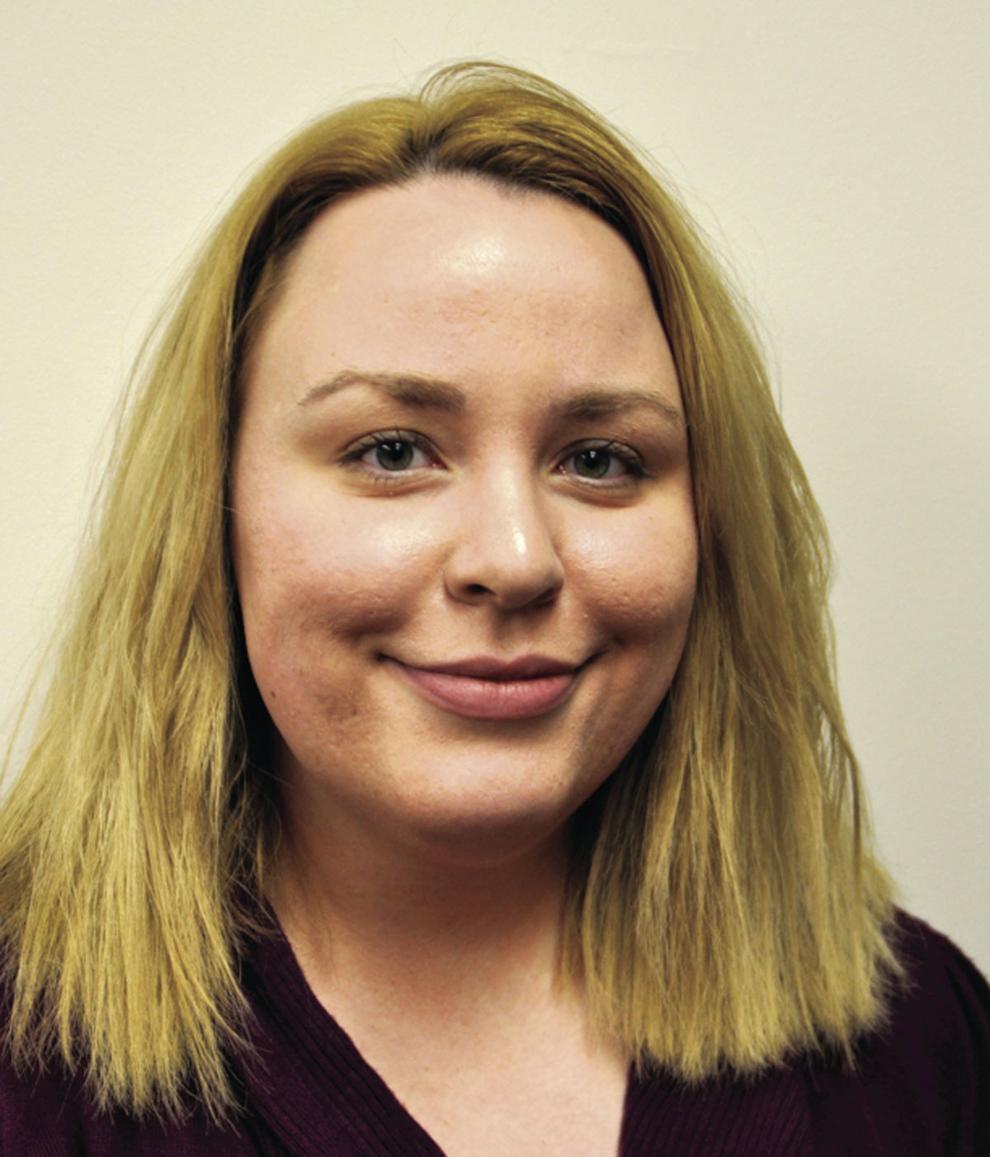 Billionaire Jeff Bezos' short sub-orbital spaceflight July 20 in the first crewed flight of his rocket ship, New Shepard NS-16, launched by Bezos' company Blue Origin, was extremely controversial, but personally I was excited because it finally helped achieve one of its crew members' 60-year-plus dream of going to space.
This crew member was 82-year-old Wally Funk who on July 20 became the oldest person to have gone to space, beating the record set by John Glenn's, who at age 77 flew on Space Shuttle Discovery's STS-95 mission in 1998.
Other passengers on the New Shepard included, of course, Jeff Bezos, his brother Mark Bezos and 18-year-old Oliver Daemen from the Netherlands, who became the youngest person ever in space, beating the record of Soviet cosmonaut Gherman Titov, who at age 25 flew the Vostok 2 in 1961.
In 2017 I had the pleasure of meeting Funk, who's a friend of my aunt Ann Kieffer. Like Funk, my aunt is a pilot who flew as a captain for 15 years on Midwest Airlines. My aunt also served as a pilot for World Atlantic and Compass airlines and recently started working as a simulator flight instructor for Boeing in Florida.
When I met her, Funk was visiting the Twin Cities to do a presentation for third-grade students at SEA School in Golden Valley. She was staying with my aunt, so they decided to stop by my parents' house nearby so Ann could introduce Funk to her brother (my father) Paul Kieffer, my mother Sheila and my little sister Shelby. We all gathered around the dining room table, and she told us about her amazing career.
Funk grew up in Taos, New Mexico, where her parents owned a general store. She had always been interested in flight. When she was 4 years old, her parents bought her a Superman cape and she attempted to fly by jumping off the family's barn.
"I knew I wanted to fly straight away," Funk told the SEA third-graders, according to a Sun Post article.
Her parents took her to an airport in New Mexico close to where they lived, and Funk got up close to an early airliner, the Douglas DC-3. Afterward Funk became interested in mechanics and built model airplanes and ships. By age 9, Funk had her first flying lesson.
In high school Funk wanted to take the courses mechanical drawing and author mechanics, but because she was a girl she was banned from taking them.
Funk left high school at age 16 and enrolled in the aviation program at Stephens College in Columbia, Missouri. She was a member of the "Flying Susies" and rated first in her class of 24 fliers. She graduated from Stephens College in 1958 with an associate degree and her pilot's license.
Funk then attended Oklahoma State University, in Stillwater, Oklahoma, where she completed her bachelor's degree in secondary education and was one of the top pilots in the "Flying Aggies" program.
At age 20 Funk became a professional aviator, starting at Fort Sill, Oklahoma, as a civilian flight instructor of noncommissioned and commissioned officers of the United States Army. She was the first female flight instructor at a U.S. military base. In the fall of 1961 she accepted a job as a certified flight instructor, charter and chief pilot with an aviation company in Hawthorne, California.
Funk has logged more than 19,600 hours of flight time in her career.
Funk's claim to fame started in February 1961 when she volunteered for the "Women in Space Program" that was run by William Randolph "Randy" Lovelace II, who was the head of National Aeronautics and Space Administration Life Sciences and later director of Space Medicine. But the program lacked government sponsorship.
Twenty-five women were invited to the program, 19 enrolled and 13 graduated, including Funk, who at 21 was the youngest and was invited by Lovelace to take part, despite being younger than the recruiting age range of 25-40. The media dubbed the graduating women the Mercury 13, a reference to the Mercury Seven astronauts.
The other women included Myrtle Cagle, Jerrie Cobb, twins Janet and Marion Dietrich, Sarah Gorelick Ratley, Jane "Janey" Briggs Hart, Jean Hixson, Rhea Woltman, Gene Nora Stumbough Jessen, Irene Leverton, Jerri Sloan Truhill and Bernice Steadman.
To graduate from the program, Funk had to take part in and pass the same training the male Mercury 7 astronauts, including rigorous physical and mental testing, being placed in sensory deprivation tanks without hallucinating (Funk beat the record at 10 hours and 35 minutes) and pass numerous tests. She even went to Russia to train at the cosmonaut center in Star City.
Sadly Funk's dream would take a lot longer to come to fruition after the Mercury 13 program was canceled. Funk continued to fight for her dream to go to space when NASA finally began accepting women in the late 1970s. She applied three times but was turned down for not having an engineering degree or a background as a test pilot. In 1995 Lt. Col. Eileen Collins became the first woman to pilot a space shuttle into space during her mission on the STS-63.
In 1974 Funk was hired by the National Transportation Safety Board as its first female air safety investigator, where she investigated over 450 crashes. She retired from the position in 1985. Then Funk became a professional flight instructor, guiding 3,000 students to their pilot's license or an advanced rating.
Earlier this year, Funk was invited by Bezos to fly as an honored guest on the New Shepard. Watching the flight, I was screaming and clapping in excitement that she finally got her wish to go to space.
"No one has waited longer," Jeff Bezos told the BBC on why Funk had been chosen for the trip.
During the flight, Funk and the other passengers enjoyed beautiful views of Earth and space and did weightless somersaults for four minutes before coming back down in Texas.
"It was great, I loved it, I can hardly wait to go again," Funk told the BBC after she landed. Bezos suggested the moon might be next.