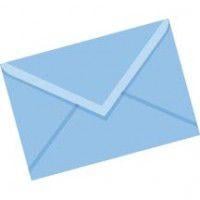 We want to express our support to Mr. Colin Perruco and the choice to feature Marsha P Johnson as the topic of a Person of the Day video segment. As a member of the LGBTQ+ community and an important civil rights hero, Johnson is someone that everyone should know.
In light of historic and current violence and discrimination against Black transgender individuals, Mr. Perruco's focus on Johnson during Black History Month seems all the more important. Not only does it highlight an important civil rights leader, it also gives visibility to our young transgender students in schools.
Highlighting people at the intersections of race, gender and sexuality is important in the fight for equity driven and welcoming schools. We call on all schools to include LGBTQ+ people of all races, genders and sexualities in curriculum, starting in early childhood education through elementary, middle school/junior high, high school and beyond.
We also recognize the added pressure on LGBTQ+ teachers to not only be out in the classroom and in our communities, but to also carry a disproportionate load in making schools feel safe and inclusive for LGBTQ+ students and families in our community.
We support all LGBTQ+ teachers working for inclusion in our schools. We call on school districts to support them in being their authentic selves, being out, and for educating about this vibrant, joyful LGBTQ+ community. We thank our straight allies who contribute to making our schools LGBTQ+ inclusive and encourage all who are able to step forth and help make our community more explicitly inclusive and welcoming of LGBTQ+ identities and curriculum.
Nina Bauernfeind, Tyler Martin, Tanya Teske, Hannah Culbert, Emma Randolph, Michael Joseph LoPresti, Evangeline Holley, Laura Jensen, Michelle Chapin, Annie Washburn and Sami Peterson
The letter writers are members of the Hopkins Public Schools LGBTQ+ Staff Affinity Group. This letter was signed by 42 additional Hopkins Public Schools staff members.