Crystal Police Lieutenant Derrick Hacker faces multiple charges for allegedly using the state driver's license database to access his ex-girlfriend's personal information.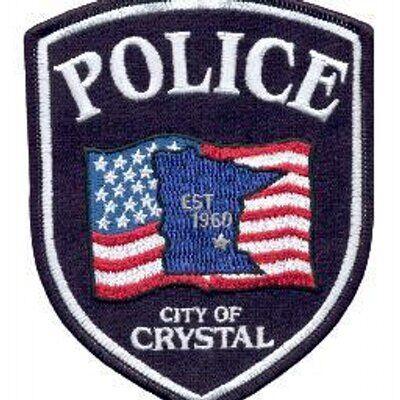 Hacker, 48, has been with the Crystal Police Department for 23 years. He was first employed as a patrol officer with the department in 1999 and has held six different job titles with the agency. He holds a mid-level management position and is typically assigned to criminal investigations.
According to the criminal complaint, Hacker accessed his ex-girlfriend's personal information while claiming that he was investigating an identity theft case. Hacker is accused of accessing the Minnesota Driver and Vehicle Services database 60 times between February 2019 and June 2021.
The 18 charges against Hacker include 12 gross misdemeanor and six misdemeanor counts. The counts include misconduct by a public officer, willful violation of the Minnesota Government Data Practices Act and unauthorized penetration of a computer security system.
According to the criminal complaint, a woman called the Crystal Police Department in June 2021 and said that Hacker had unexpectedly shown up at her former boyfriend's home asking about the whereabouts of her mother. Hacker allegedly said he was investigating an identity theft case involving her mother, who he had been romantically involved with from 2014 to 2016.
After the call, a Crystal Police deputy chief checked Hacker's desk at police headquarters and found several handwritten notes pertaining to the ex-girlfriend, including phone numbers and printouts of her driver's license and vehicle information that had been obtained from a secure website belonging to the DVS, according to the criminal complaint.
Law enforcement officers in Minnesota can be authorized to access the DVS website, but use by an officer must be limited to official police business.
An investigator with the Minnesota Bureau of Criminal Apprehension interviewed the ex-girlfriend, who confirmed that she had been in a past relationship with Hacker but had not spoken to him since 2016. She told the investigator that she had never reported an identity theft case to police and that she never gave Hacker permission to access her DVS information.
Hacker told the investigator that he had been following up on a tip-line call to Crystal Police about stolen mail and identity theft. But in a search of Crystal Police records, the investigator found no mail theft or identity theft cases linked to the ex-girlfriend, according to the criminal complaint. The investigator also checked recent tip-line calls to the police department and found none related to the ex-girlfriend and none related to identity or mail theft in general.
The complaint also states that Hacker's attorney told the investigator that Hacker had been working on a voter fraud case. The investigator again searched Crystal Police records, but found no voter fraud cases involving the ex-girlfriend.
Crystal Police Chief Stephanie Revering said Hacker was placed on paid administrative leave after the initial complaint was received and he is still on leave. The police chief said the department immediately requested third parties to conduct independent criminal and internal investigations regarding the complaint.
"The mission of the Crystal Police Department is to serve all residents with compassion, integrity and professionalism. We see this mission as more than just words on paper and will not allow any of our officers, supervisors or support staff to conduct themselves in any manner that is contrary to that mission," the police chief said. "We are very proud of the reputation we have with the community we serve and the trust our community places in us every day and will not tolerate any criminal or unethical conduct that tarnishes that reputation."