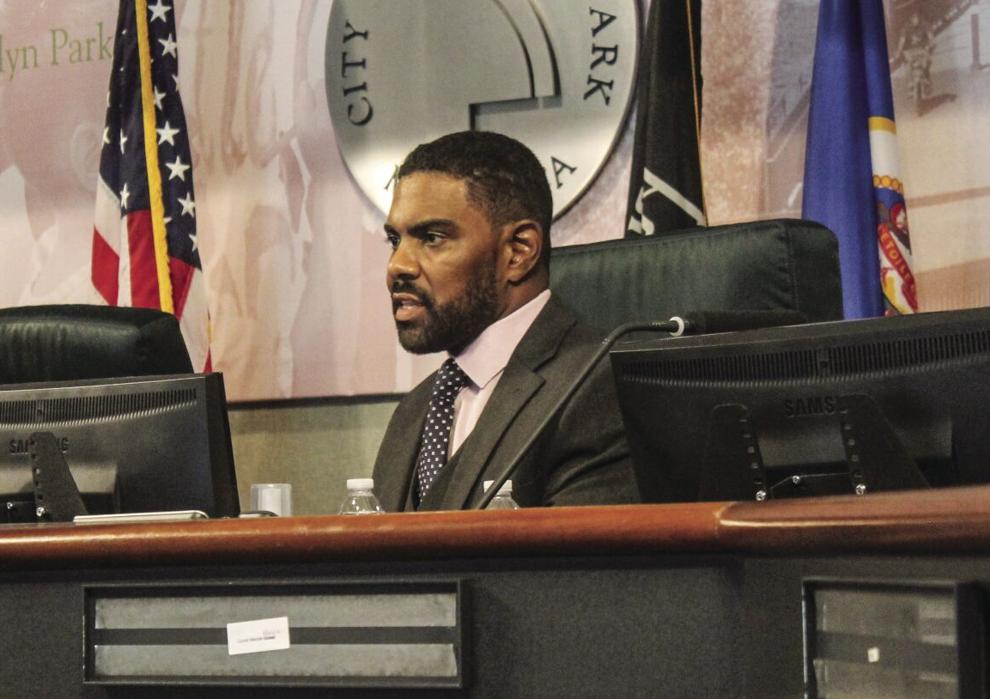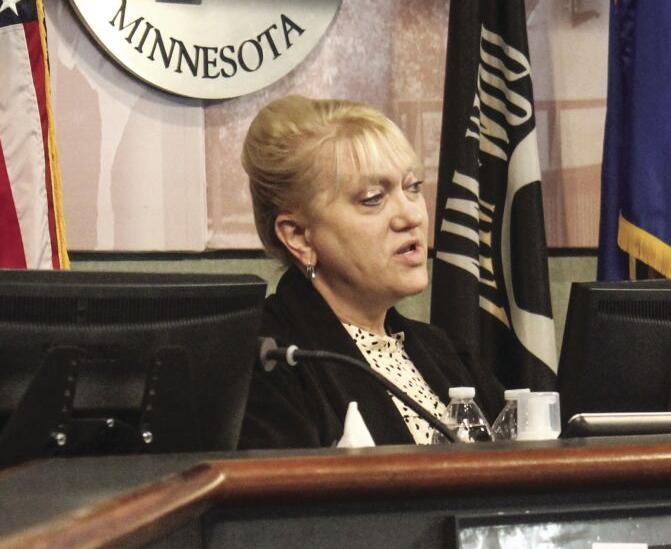 The two candidates vying to fill Brooklyn Park's vacant mayor's seat, Hollies Winston and Lisa Jacobson, met at a candidate forum July 13.
The hour-long forum, hosted by the North Metro Mayors Association in the Brooklyn Park City Council Chambers, gave the candidates an opportunity to touch on topics ranging from violent crime to public transportation and infrastructure.
The candidates aim to finish out former Mayor Jeff Lunde's term, which runs through Dec. 31, 2022. Lunde resigned from his post as mayor Jan. 3, 2021, after he was elected to the Hennepin County Board of Commissioners. He had served as mayor since 2011.
Early absentee voting is currently open and Election Day is Aug. 10.
Maple Grove Mayor Mark Steffenson moderated the event.
A brief introduction to the candidates
Jacobson has sat on the Brooklyn Park City Council since 2017.
According to her Sun Post voters guide, Jacobson has also been involved with the Brooklyn Park Rotary, the Brooklyn Park Lions, the Mayor's Prayer Breakfast and the Brooklyn Park Community Foundation, among other organizations.
"I am seeking election to the seat of mayor because of my deep love for this community," Jacobson said. "I've been committed to Brooklyn Park for over 30 years in countless ways."
She is the former executive director of the Coon Rapids-based Hope 4 Youth, a non profit that serves homeless youth in the northern Twin Cities. She listed her current occupation as director of development and communication in her voter's guide.
Jacobson studied communications, as well as justice and peace studies at the University of St. Thomas.
Winston is the owner of Guaranteed America, a business advocacy firm that serves minority-owned businesses, according to his website.
"The reason I'm running for Brooklyn Park is deeply personal," Winston said.
"My family initially moved from the South, the Jim Crow South all the way up to Chicago, and from Chicago they were given certain opportunities. … Part of the issue I see in Brooklyn Park, when you see what's happening with the rise in violent crime, the lack of opportunities, the lack of things for youth to do, and even the things we have for you that's not being communicated out effectively, I think the status quo isn't working."
Winston is a former member of the Brooklyn Park Budget Advisory Committee. He is also a member of the Council for Minnesotans of African Heritage and the Minnesota Asset Building Coalition Board.
He holds a masters of business administration from the University of Minnesota's Carlson School of Management.
The nonpartisan race has brought Winston high-profile endorsements from the likes of the DFL, Gov. Tim Walz, U.S. Rep. Dean Phillips and Hennepin County Sheriff Dave Hutchinson.
Meanwhile, Lunde has endorsed Jacobson.
Questions related to violent crime loomed large over the forum.
According to the Police Department, in 2020 the city experienced an 11% increase in violent crime. As of June, violent crime was up 2% from the previous year.
"What is most troubling is the amount of gun violence occurring in our community," Police Chief Craig Enevoldsen wrote in an open letter to the community June 25. "I have served this community for over 30 years and cannot recall more instances of shots being fired than we have experienced the past 15 months."
Winston called the issue of violent crime the "most important question of the night."
The city needs to build trust between the community and the Police Department, Winston said.
"We also have to make a massive investment in youth programming so that kids have positive options in terms of what they want to do going forward," he said. "In terms of the next budget, we need to find creative ways to put more money into the public safety budget because it's an issue we have to finally get over."
With an economic downturn following the onset of the COVID-19 pandemic, the city did not prepare for a related uptick in violent crime, Winston said.
While the city has seen an overall decrease in crime, residents are not feeling more safe with violent crime on the rise, Jacobson said.
Jacobson noted that she supported the City Council's move to contract with the Wilder Foundation to study root causes of violence and evaluate the Police Department.
While the city has invested in a mental health unit and victim services for domestic abuse victims, "We clearly need to do more as that gun violence and gang violence continues to increase," Jacobson said.
"This is serious and we need serious solutions," she said. "But, we also have to be able to make the investments. The money has to come from somewhere. It will never fall out of the sky at us."
Neither candidate promised an instant for Brooklyn Park's notoriously hard water, but both said the issue is worth considering.
While the water is not dangerous to drink, the city ought to consider surveying voters to determine if they want to invest in the significant costs related to softening the city's water source before it reaches end users, Jacobson said.
"The question is, do our residents want to spend well over $30 million to soften our water, and then an additional $5 million annually to remove the sediment?" Jacobson said. "People then will have to weigh out, pay more in taxes, or pay that price" to replace appliances, she said.
While there is a cost to residents' homes in early damage to appliances and pipes, the question deserves a cost-benefit analysis, Winston said.
The city ought to pursue state funding and grants to assist in capital investments, or look at drawing from surplus supplies of softer water in nearby cities to improve the city's water quality with a less significant investment, he said.
"Never say never, right? It's not the same priority as addressing the rise in violent crime," Winston said. "We've kind of taken our eye off the ball on that recently and we see what's occurring."
Winston said that as the state's sixth largest city, Brooklyn Park should be a leading voice at the State Capitol advocating for transportation needs.
Projects such as the Bottineau Blue Line Light Rail extension, the Highway 252 freeway conversion project, and the Center for Innovation and the Arts project can bring new businesses to the city, which can in turn help to offset the property tax burden for homeowners, Winston said.
"We need to have east to west transportation so that people on the east can get to the west (and) vice-versa as they take advantage of the BLRT," Winston added.
While the city has recently leveraged its position at the Capitol for projects such as the Highway 169 and 101st Avenue interchange, the city has many needs, and "the reality is that people are dying on our roads, people are not able to get to and from their jobs, their schools, and their medical appointments," Jacobson said.
Jacobson agreed that east-west connections are lacking, and spoke to the need for continued work on the Highway 252 conversion project.
"I would love to see us look at some innovation around transportation including some type of partnership with a Lyft company," Jacobson said.
Polling place changes for Election Day
Due to construction at several schools, some voters will cast their ballots at new polling places on Election Day.
Voters who cast ballots at Birch Grove Elementary School, 4690 Brookdale Dr., during the April 13 special primary election will vote at Brooklyn Middle School, 7377 Noble Ave. N.
Voters who previously cast ballots at Fair Oaks Elementary School, 5600 65th Ave. N., will vote at North View Middle School, 5869 69th Ave. N.
Voters at Monroe Elementary School will be unable to use the main school entrance due to construction. Rather, voters will enter off Humboldt Avenue and Meadowwood Drive, according to City Clerk Devin Montero. Voters will enter the school at Door #6.