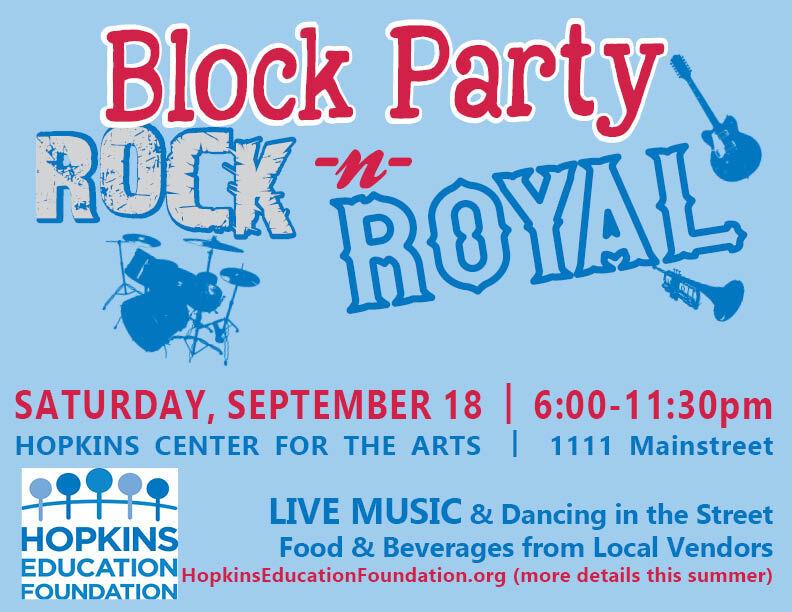 The Rock -n- Royal Block Party will be 6-11:30 p.m., Saturday, Sept. 18. Attendees can expect to join a crowd of about 400 people. The event is put on by the Hopkins Education Foundation, but it is not meant to be a fundraiser. Rather, it is a community gathering, said Michele Pasko, the foundation's communications manager.
Tickets for the event are $10 in advance and will go on sale in July. Tickets will be $12 at the door. More details to come during the summer.
The event is designed as a casual get-together for those who might not want to take a full night to attend the annual Royal Bash. It's a way for people to have fun, meet people from Hopkins Schools and get to know a little more about the foundation, Pasko said.
"It's a great way to reconnect," Pasko said.
The block party will be on the block in front of the Hopkins Center for the Arts, 1111 Mainstreet. The event is for people 21 years and older because there will be alcohol.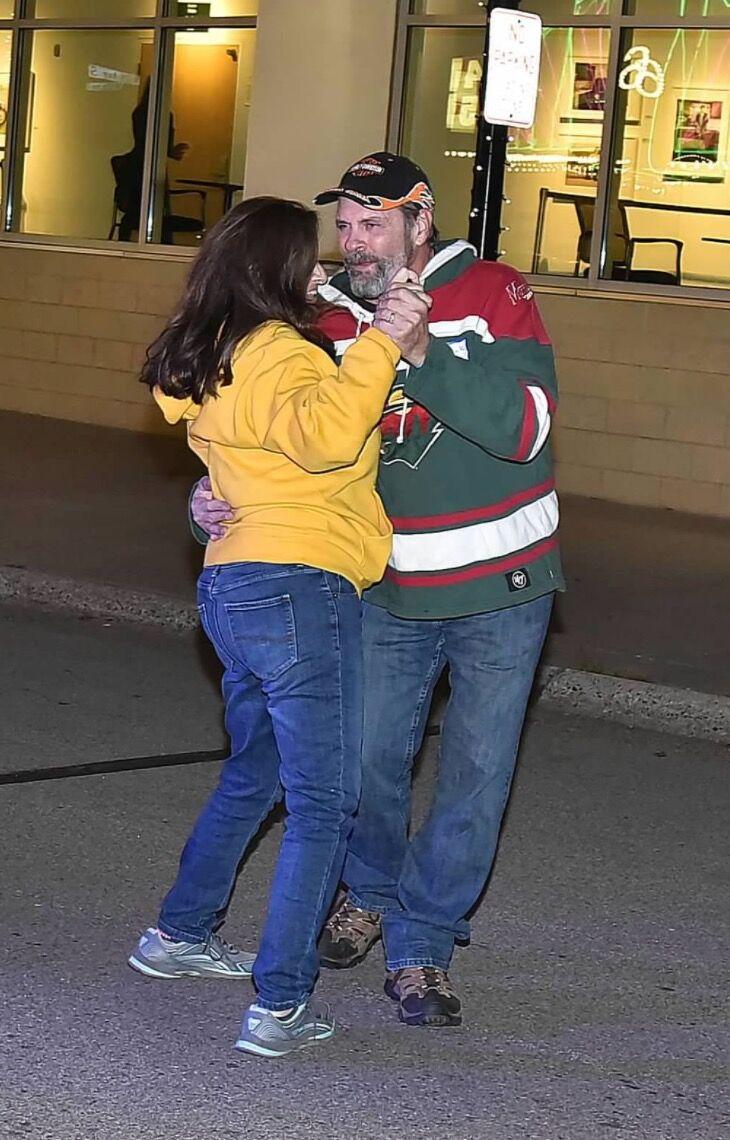 There will be a live band for attendees to dance along to in the street. The band's name is Watson and a couple of the members are Hopkins Schools parents. They play a mix of covers from genres such as classic rock and '90s music and also take requests.
The foundation has always tried to do something different each year. This year, the organizers will offer a human foosball game called "Yous ball" from Missing Pieces, an adult games and escape room company in Edina. Players must stay in their position and kick around a ball
"People get to look foolish and have fun," Pasko said.
The Purple People Feeder Food Truck, which serves BBQ, burgers and wings will be at the event to serve food.
The block party will be the first in-person event that the Hopkins Education Foundation has been able to put on since the COVID-19 pandemic. According to Pasko, it is a big relief.
"School is planning to be back in-person for as many students as want to be there in the fall and so we want to celebrate that ... share the excitement," Pasko said.