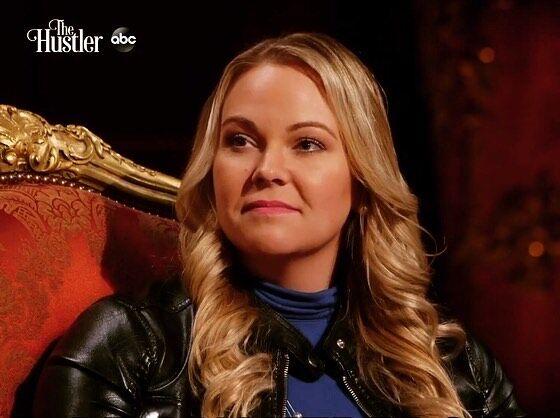 Brianna Hershey, a business and marketing teacher at Robbinsdale Cooper High School, has the game show bug. She recently competed on a new game show, The Hustler, which aired on ABC Jan. 4, and won $80,000.
The Hustler wasn't her first game show. In 2017, Hershey competed with her family on "Family Feud." After participants are on a game show they must wait two years before applying to be on another show. Once she was able, Hershey applied and auditioned for several game shows.
One day, she got a call about a new game show, one she hadn't even applied for. The producers asked if she was a good liar or was good at spotting liars.
"Right away I said, 'Yeah, I'm a teacher, I spot liars every day,'" she said with a laugh.
In December 2019, after speaking with producers, answering questions, sending information and waiting, Hershey was told at 5 p.m. on a Monday that she would be flown to California the next day. She competed for two days, flew back to Minnesota and went back to teaching.
"It was quick and crazy and it was chaotic, but that's kind of how Hollywood works," she said.
The show involves trivia but with an element of mystery. One person among the contestants is the "hustler," who knows the answers and wants to lead other contestants in the right direction while going undetected. If the "hustler" gets away with it, they receive the $160,000 prize, if they're caught, the prize goes to the other contestants.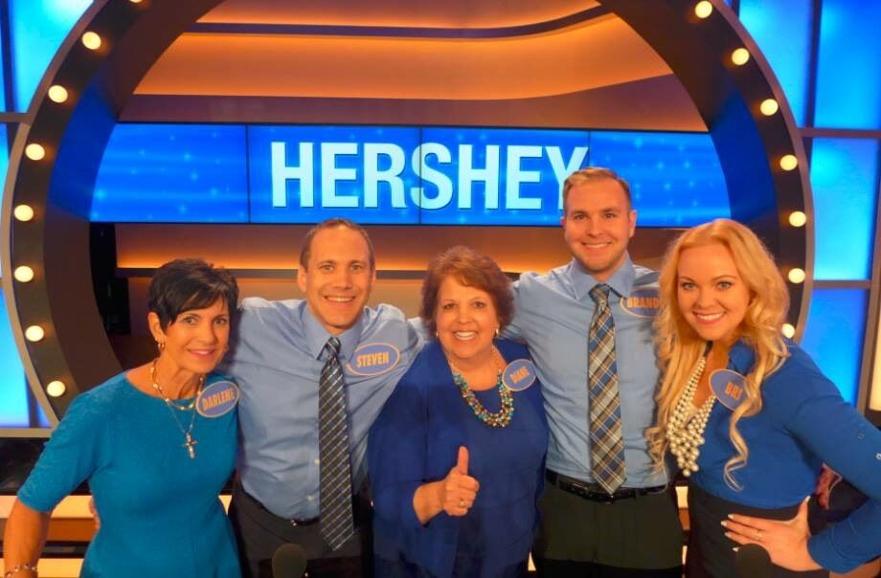 Hershey brings family members to audition with her. Some shows look specifically for brother-sister contestants and for others she'd choose which family member would be the best partner.
Hershey and her mom bonded over "The Hustler" experience because her mom was able to go along and be a member of the audience. For over a year, Hershey wasn't able to talk about what happened on the show with anyone, other than her mom.
Competition is Hershey's game. Because the show was new, no one had a strategy for how to play when they started, she said, adding that she had an idea for what she'd do. Contestants didn't know if they were chosen as the "hustler" until about 10 minutes before the game started. On the plane ride to California, she brainstormed a fake identity if she was chosen as the "hustler."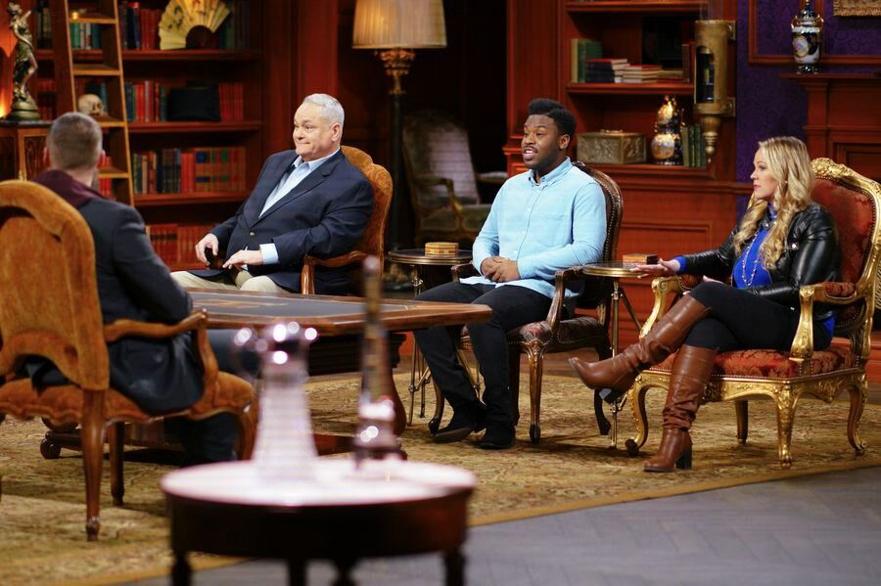 Hershey watched the premiere with some of her immediate family members. She planned to have a larger viewing party until COVID-19 made that impossible. At every commercial break, they would pause the show to discuss what they thought while she and her mom just smiled and waited.
"It was fun to be able to kind of celebrate with them and get them excited about it," she said.
Hershey was not the "hustler." She and another contestant were able to successfully pick who it was, and the two split the $160,000 winnings. It was extremely nerve-wracking, she said, adding she almost changed her mind but ultimately decided to go with her gut feeling.
"It was dramatic to watch it again, because I remember that moment and I remember how scared I was. How my heart was beating so fast," she said.
The win felt like redemption from when her family participated in "Family Feud" and didn't win, she said. It was exciting to finally be able to tell people she won after more than a year.
With her winnings, she will give 10% to charity, doing some kind of hands-on work to benefit the community. The rest will go into her savings account, to potentially buy a house, she said, adding that when the mood strikes she'll buy a little something for herself to commemorate her experience.