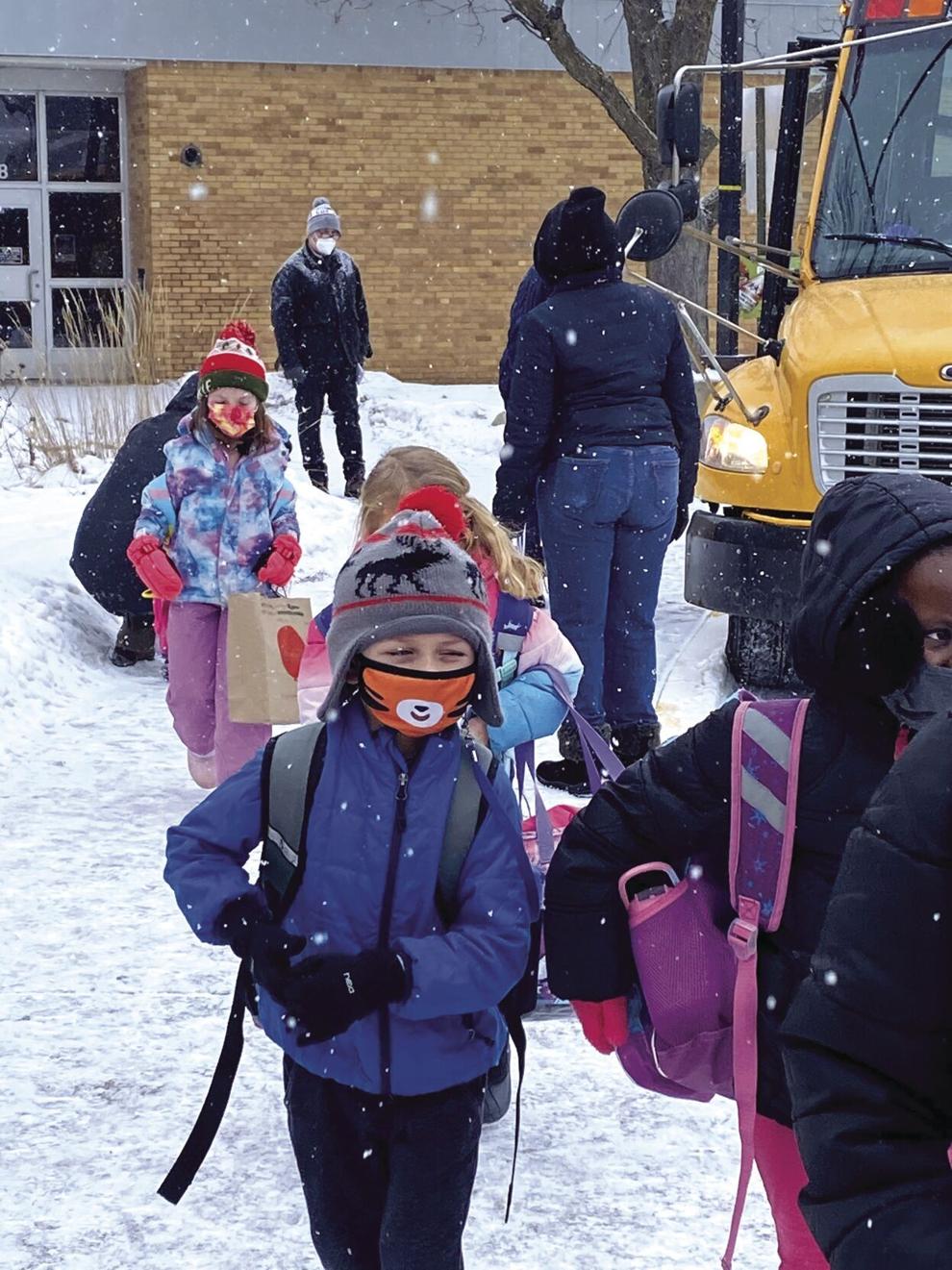 The Robbinsdale Area Schools Board voted 7-0 April 19 to approve changing school start times in the fall of 2022. In general, the new school times will be 8 a.m. to 2:20 p.m. for the elementary schools, 8:30 a.m. to 3:20 p.m. for the high schools and 9:15 a.m. to 4 p.m. for the middle schools.
Toya Stewart Downey, the executive director of strategic communication, equity and inclusion for the district, said that from the feedback received about the school start time change, many people preferred an additional year to prepare, as opposed to making the change this fall for the 2021-2022 year.
Stewart Downey said 116 people participated in committee meetings, including committee members. Of that group, "probably less than 20 were in favor of starting in the fall of 21," she said.
Boardmember Sam Sant said the board spoke last year about changing start times in 2020 and due to the COVID-19 pandemic, it wasn't a good time. He said he was supportive of making the change in the fall of 2021.
"If we wait another year, we're just going to hear the same things and some things are gonna have to work themselves out as we go along with it," Sant said.
Stewart Downey said one of the things that stood out was that the students who were involved in the process asked for the change to be delayed and wanted to be a part of the process in terms of informing the work next year.
Interim Superintendent Stephanie Burrage said there are families who didn't complete the surveys, but participated in the process by providing information in other ways.
"You have multiple data points as to how you received information," Burrage said.
Boardmember Mike Herring said he is inclined to "rip the Band-aid off." Changing school start times is something the board has been talking about for some time and he thinks a year from now they might be in the same position, considering delaying the change again.
"Right now, we are going through significant change. We have civil unrest, we have the pandemic. We have so many things that are changing in our world. And I get that this could be one more change to add on the top of everything," Herring said.
Boardmember John Vento said last August he was in agreement with just making the change. However, looking at notes from the surveys and feedback from staff members, he is concerned about targeted services, enrichment programs and Adventure Club having enough staffing or space in four and a half months. The district is trying to get school back in full service next year, so he said he was inclined to give staff members and families the space to get things figured out. District officials have asked so much of the staff this last year, he said.
"Let's not try and rush this through with all the other changes that are occurring at this time," Vento said. "I think a year to be able to get it done right, particularly for our staff and families, is the right thing to do."
Board Chair David Boone said he thinks about staff members that might have to make job changes due to the new start times. Making the change in the fall of 2022 gives them a year so they can start planning for it, he said. Previously, he was pushing for the change sooner.
Now, "I'm leaning towards giving that space, that grace, that time," Boone said.