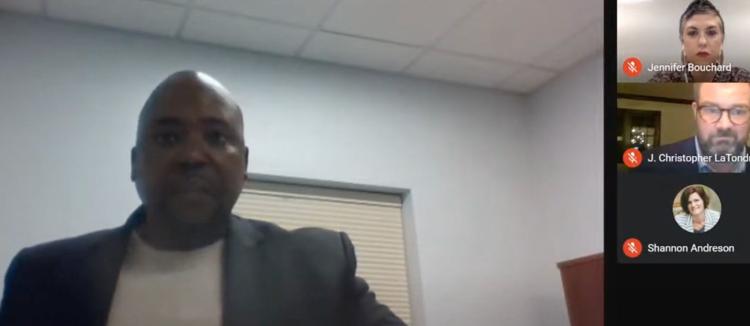 The Hopkins School Board unanimously voted Sept. 29 to certify the proposed property tax levy at the maximum for pay 2021, which is fiscal year 2022.
Tariro Chapinduka, district director of business services, presented the levy information to the board at the Sept. 29 meeting.
Chapinduka proposed the board certify the levy at the maximum because there are typically fluctuations as district officials get updated numbers from the state, he said.
The proposed property tax levy is $58,451,288, which is an increase of 0.68% or $396,828. That means the district's tax levy is flat due to a number of reasons, Chapinduka said.
The general fund will increase by $594,915. The voter-approved levy referendum revenue will decrease by $1,161,781, due to a decrease in enrollment projections.
The capital projects levy will increase by $749,012, due to an increase in net tax capacity within the district and mostly within the city of Hopkins, he said.
Location equity revenue decreased by $159,349, due to a decrease in enrollment. The long-term facilities maintenance increased by $910,504, due to adjustments in its plan. Other general fund components had minimal adjustments.
The community education component of the levy will increase by 3.49%, due to an adjustment in school-age care. The debt service fund levy will decrease by 1.36% or $246,007. The non-voter approved debt service for deferred maintenance increased by 2% or $239,222.
Even before the COVID-19 pandemic, the district knew it would be grappling with budget reductions, said Supt. Rhoda Mhiripiri-Reed. Now, like many other districts, Hopkins is experiencing enrollment decline, due to the pandemic impact, she added.
Boardmember Steve Adams expressed he was glad the district was able to "hold the line" on property taxes this year. The board had irritated constituents last year because of an increase, he said, adding this shows fiscal responsibility and responsiveness. Last year, the levy increase was $5,425,922 or about 10.3%.
Board Chair Jen Bouchard acknowledged the current unique financial needs of the community. One of the things the Minnesota Department of Education school finance working group tackles is the reliance on local property taxes, she said. She encouraged the community to keep an eye out for the group's recommendations.
The truth in taxation hearing, which allows district residents an opportunity for comment and input is scheduled for 6 p.m. Tuesday, Dec. 1. The board is expected to approve the levy at the next regular board meeting, Tuesday, Dec. 8.
Follow the Sun Sailor on Facebook at facebook.com/mnsunsailor.