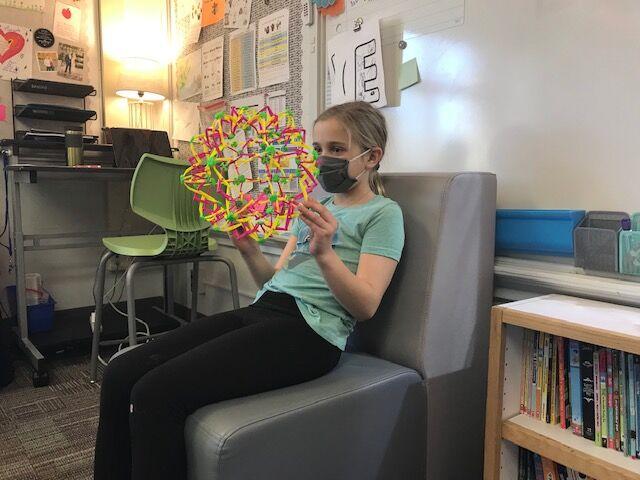 School leaders at Hopkins Meadowbrook Elementary in Golden Valley have introduced calming corners into the classrooms. These are spaces for students to go to when they are feeling stressed or upset.
Each year, the Hopkins Education Foundation hosts a Royal Bash to raise money for Hopkins Public Schools. At the fundraiser, the foundation introduces a special appeal, asking for funds for a specific initiative. Part of last year's special appeal included funding for calming corners at all of the district's elementary schools, according to Michele Pasko, the foundation's communications manager.
While the initiative was funded last year, there was a delay due to COVID-19 and students not being in the buildings, Pasko said. Every elementary classroom received funding to create a place for students to go if they need to step away for a moment. The teachers are choosing the materials that best meet student needs, she said.
Meadowbrook calming corners
According to Meadowbrook Principal Natalie Sawatsky, all classrooms received a kit to stock their calming corner. Each classroom has identified a space in the room where students can go to calm down and self-regulate.
Meadowbrook administrators ordered supplies for the calming corners, but staff members had questions about supplying materials that everyone would use and protocols to keep the items clean, due to COVID-19. By the time school started again after winter break, they were feeling more comfortable with school and knew more about how to keep things safe and clean, Sawatsky said.
The corners include items such as a Hoberman sphere to encourage calming breathing, stress balls, putty, mazes and coloring sheets as well as sensory gel timers.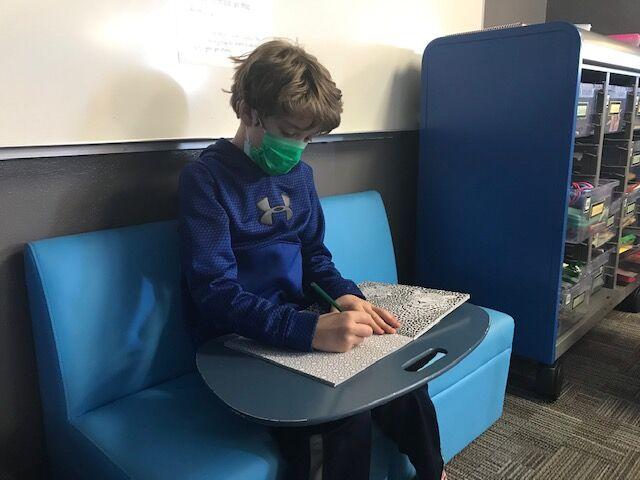 Whether students are feeling overly excited, worried or upset, they have to find a way to get back into a space where they can do their best learning. Using the calming corner is an easy way for students to get back into that learning zone, Sawatsky said.
The calming corners can also help students build empathy for each other. When a classmate is struggling and uses the calming corner, other students may understand what it feels like to be upset or worried. So, if they see their friend using the corner, a student might ask if they need help or want to play later, Sawatsky said.
A lot of students are using the tools because of the novelty and wanting to explore, but also to regulate themselves. When students use the calming corner, they are able to stay in the classroom and work through their emotions, rather than needing to leave and work through the feelings with support staff. There are fewer calls for support staff because there are now options inside the classroom, Sawatsky said.
Sawatsky wants students to recognize that they shouldn't feel shame about having a full range of emotions at school. The goal is for students to learn how to use tools to manage their emotions. There are no bad feelings, they're just feelings and identifying that is a lifelong skill, she said.
"If we can normalize the full range of emotions we'll have healthy adults later," she added.
School leaders want high school graduates to leave the district with empathy and the ability to learn holistically, through the mind, body and emotions, Sawatsky said. Having students be in tune with themselves and how they feel impacts their learning, how they interact with peers and their overall mental health, she said.
The administrators are grateful to have partners like the Hopkins Education Foundation because the foundation's support creates opportunities that the schools wouldn't have otherwise, Sawatsky said.