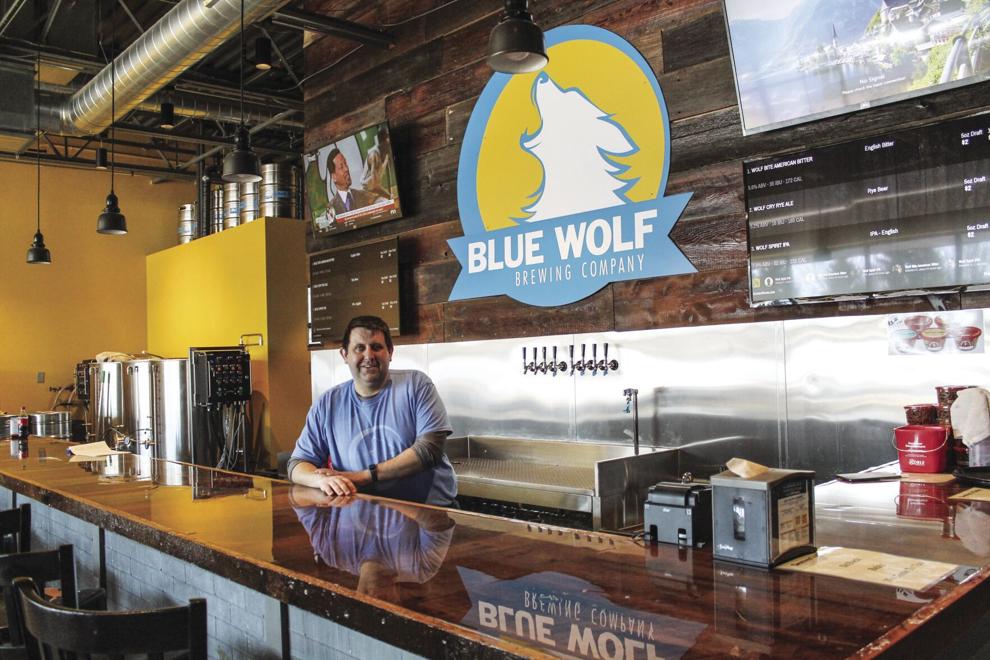 Brooklyn Park is gaining one brewery, while another announced its closure.
The Brooklyn Park City Council recently approved on-sale and off-sale taproom licenses, as well as a conditional use permit for Heavy Rotation Brewing at 9801 Xenia Ave. N., in the quickly developing Stone Mountain Plaza.
"Bold North Brewing Co. would be in a niche category of 'nano-brewery'," the owners wrote in their application. "This allows us to keep expanding our beer styles with what the customers are enjoying at the time. The market does not have very many of these types of breweries."
Two of the three owners are starting the project with experience from other breweries. Part-owner Ken Smith has worked as marketing coordinator for Minneapolis-based Utepils Brewing, while Joshua Denny hails from Wicked Wort Brewing in Robbinsdale.
"We have a lot of experience," Smith said. "We've been there, combined, probably 10, 11 years, roughly around there."
Smith said they picked Brooklyn Park as the home for their new brewery because they love the location, and the landlord has been easy to work with.
The brewery will not serve food but will allow customers to bring in outside food and will occasionally host food trucks.
"We don't want to take anything away from the Burger King, the McDonalds, the Chik-fil-a, the Freddy's that are all right there," Smith said. "There are days where we might bring in food trucks, but we'll also have some snacks on hand, things like that that people can purchase."
The brewery will offer 15 rotating small-batch beer taps, with pints running from $5 to $8. Crowlers are expected to cost between $8 and $10. One small-batch soda will also be offered at the brewery.
"We will be focused on anyone that enjoys craft beer. Bold North Brewing Co. will pride itself on being a welcoming place where an individual or family can stop in to enjoy a craft beer and their time together," the owners wrote. "We will focus on new craft beer drinkers as well as the experienced drinker."
Live music may potentially be hosted at the brewery as well.
Meanwhile, Blue Wolf Brewing, the city's only other brewery, served its last pints Nov. 12.
The decision came with "tremendous sadness," owners Mike and Jennifer Campbell wrote on their website.
"Rather than focus on what led to this decision, we would rather focus on all of the positive memories we have from the past 3.5+ years with you," they wrote.
The brewery, located at 8515 Edinburgh Centre Dr., opened to substantial fanfare in spring of 2018, selling approximately 1,400 pints in their first three days of operation.
"When we opened this place, we never expected how close we would come to some of you," the Campbells wrote. "We will never forget the kindness, love, support, and caring so many of you had for this place and us. We will truly miss you. Don't be afraid to say hi when you see us out at a restaurant in the area, we'd love to chat with you."
While Blue Wolf is closing, the city's sole distillery remains open.
Skaalvenn Distillery, at 8601 73rd Ave. N., opened for business in 2015. The distillery later opened a Japanese-inspired cocktail lounge in October 2020, as the pre-vaccine COVID era raged.
Their bottled spirits are available in more than 400 stores across the state, while the cocktail lounge is open Thursdays through Saturdays.