In three tight contests and one blow-out contest, the blueprint for a Hennepin County Board overhaul was drawn up Nov. 3.
During the general election, county residents voted for three new commissioners to fill three open seats on the seven-member board. Meanwhile, the only incumbent on the ballot won her re-election handily. District 5 Commissioner Debbie Goettel will keep her seat after defeating her challenger, Boni Njenga.
Four years after joining the board, Goettel, the former mayor of Richfield, is now the second most senior commissioner, behind District 3 Commissioner Marion Greene. That status makes Goettel well-qualified to explain the significance of the County Board and its $2.4 million budget, which funds departments including Hennepin County District Court, the Sheriff's Office, County Attorney's Office and Human Services.
"We're the social safety net for the county," said Goettel, who chairs the County Board's Budget Committee in addition to the organization, National County Democratic Officials.
In defeating Njenga, she received 57,445 votes, or about 73%, based on unofficial reporting from the Minnesota Secretary of State's Office as of Nov. 6. Others winning seats were Brooklyn Park Mayor Jeff Lunde in District 1, Hopkins School Board Vice Chair Chris LaTondresse in District 6 and political newcomer Kevin Anderson in District 7.
The trio of new commissioners will replace a group of predecessors who have 50 years of combined experience. Opting not to seek re-election was District 1 Commissioner Mike Opat, who is ending a 28-year run; District 6 Commissioner Jan Callison, who joined the board in 2009; and District 7 Commissioner Jeff Johnson, who also took his seat in 2009.
In District 1, Lunde received 37,241 votes, or about 51%, while his opponent, De'Vonna Pittman, received 35,951 votes. District 1 includes Crystal, Robbinsdale, New Hope, Osseo, Brooklyn Park and Brooklyn Center.
In District 6, which includes Edina, Excelsior, Hopkins, Minnetonka and part of Eden Prairie, LaTondresse won his seat by receiving 51,289 votes, or about 52%, beating Dario Anselmo, the former state representative from Edina.
In District 7, Maple Grove resident Kevin Anderson, in his first attempt at elected office, defeated Rogers resident Danny Nadeau, who served as Johnson's assistant for nine years. Anderson received 48,781 votes, 3,025 more than Nadeau. In addition to Maple Grove and Rogers, District 7 includes northwest Plymouth, Champlin, Medina and several other smaller cities in the western and northern parts of the county.
Sun Newspapers spoke with the winners to hear their thoughts on the election and their upcoming four-year terms.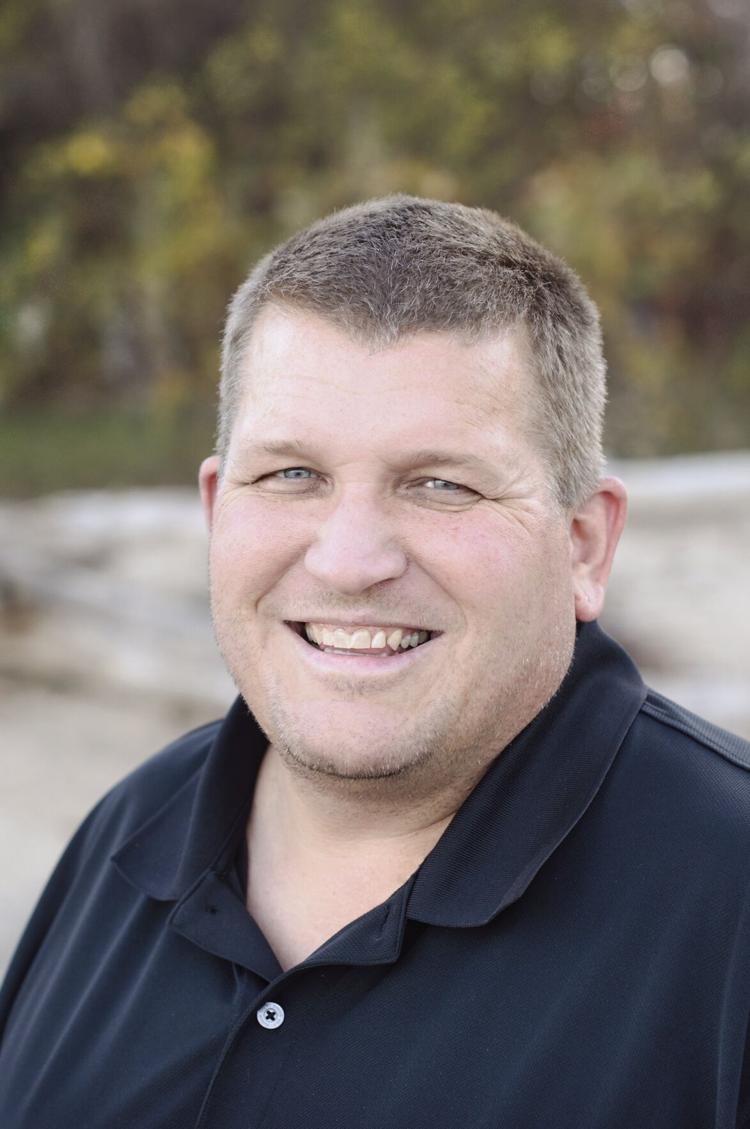 As he prepares to take his prospective seat, at top of mind for Lunde last week was a pandemic that he said will strain the county's budget "whether we get a vaccine or not."
Lunde, who works as an IT manager at a manufacturing company, noted he's been working from home since February. His concern springs from the fact the arrangement is going fine. Assuming other employers are experiencing similar results, Lunde warns that businesses might choose to cut lease costs by retaining the remote work model even after the pandemic.
The result would be increased vacancies in commercial properties – vacancies that would lead to lower rent prices and ultimately lower property values, thus generating less tax revenue for the county, said Lunde, who called his experience in business "one of the things I bring to the board."
He also brings a different political background than the colleagues he can be expected to join. Lunde will be one of only two county commissioners not endorsed by the DFL. District 4 Commissioner Angela Conley sought the DFL's endorsement in 2018 but did not receive it. Neither she nor Peter McLaughlin, the incumbent in that race, received the DFL stamp.
Lunde was elected mayor of Brooklyn Park in 2011 after one term on the City Council, so he has seen multiple periods of turnover and the conflicts that can result when an elected body gets a makeover.
Despite that phenomenon and Lunde's status as a political outlier on the County Board, "once the board gets together, I think we'll focus on our work," Lunde said.
As he looked forward to that work during his campaign, he placed great emphasis on transportation. He supports the Blue Line extension that would bring light rail service to Golden Valley, Robbinsdale, Crystal and Brooklyn Park. Additionally, he supports a project that would convert Highway 252 to a freeway as a solution to the dangerous stretch of roadway. During his campaign, Lunde has also emphasized the development of a bike trail network in his district.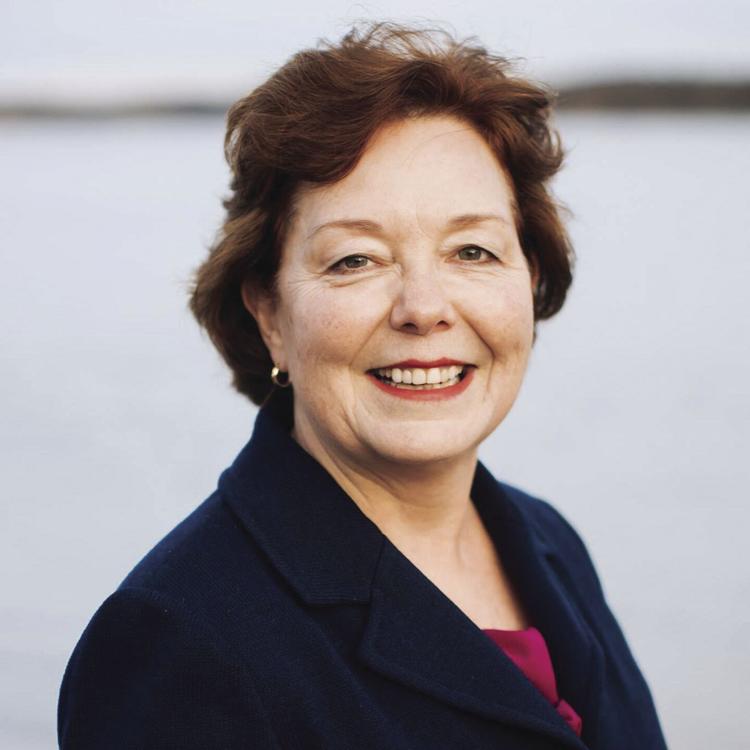 Like other candidates, Goettel had to resort to means aside from tried-and-true door-knocking as she cruised to victory. Those alternatives included connecting with voters over Zoom, text messages, phone calls and social media.
While Goettel said she missed door-knocking, people were, in a sense, easier to reach since they were at home more often due to COVID-19. Though they didn't engage people face-to-face at their front door, her team was at least able to make literature drops.
"I had an awful lot of sidewalk and driveway conversations," Goettel said.
One thing she heard often in the variety of interactions: "People want peace and civility. That was a really big message," Goettel said. "The other thing for some people was health care. They were really concerned about their health care."
Entering her second term, Goettel brings 14 years of experience in elected office. "I am grateful I was mayor for 10 years. I had a really great training ground and wonderful city," she said.
That period of leadership in Richfield came during another economic downturn, the Great Recession. It's an experience she's thankful to have as she girds herself for the challenges ahead.
"It's going to be an ugly year next year," she said regarding the county budget. "I'm going to have to make some tough choices, just like I did when I was mayor."
Despite that outlook, Goettel believes the county is still poised "to do some really great things."
That includes the northward extension of the Blue Line, also known as Bottineau Light Rail Transit, a vision that has been encumbered by a lack of success in reaching an agreement with BNSF Railway to build the line on its property.
Pointing to the ultimate success of Southwest Light Rail Transit on the other end of the county – success that came despite that project's own setbacks – Goettel has faith the Bottineau Line will get built, too.
"Bottineau will happen," Goettel said.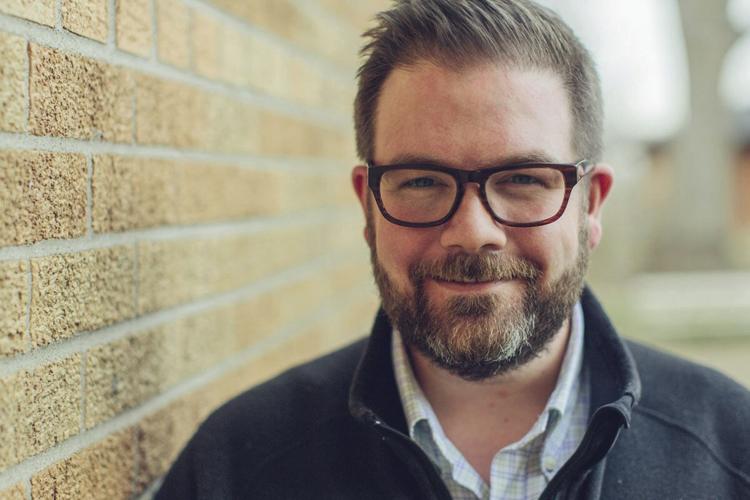 With an endorsement from his predecessor, Callison, LaTondresse defeated Anselmo by receiving 51,272 votes, or about 52.5%.
LaTondresse said his priorities on the County Board would be to stabilize a budget hit hard by the pandemic, foster more affordable housing and support public safety while also pursuing "equal justice." But during the campaign, voters weren't interested in hearing talking points, and door-knocking wasn't an option, LaTondresse said.
"When the pandemic hit, we knew that we couldn't run a business-as-usual campaign," he recounted. " … Wanting to hear from a politician was the last thing on people's minds."
So, LaTondresse focused on the plight that was affecting everyone, and he formed what his campaign called the Neighborhood Captains Program, enlisting 50 people who would in turn "adopt" 50 more people and provide them with resources for navigating the pandemic and voting safely.
While the pandemic transformed daily life, it also brought more attention to societal challenges, including homelessness and the need to foster more affordable housing, LaTondresse observed, calling the topic "one of the most pressing issues facing Hennepin County right now."
The need is so pressing, he said, that it warrants "massive mobilization" in the spirit of the Marshall Plan that rebuilt Europe after World War II.
"The county can't do it alone," LaTondresse said. "But if we can bond for stadiums at the state level … we should be open to using that as a mechanism to meet this need."
He was encouraged by the just-over $100 million for the cause that was approved in the Minnesota Legislature's most recent bonding bill. "That's a great start," he said. But it's a devotion of resources that needs to be increased 10-fold regionally, LaTrondresse added.
In the end, such an effort will save money, he argues, pointing to the resources that go toward addressing the knock-on effects of the housing crisis. "Housing is expensive. Homelessness is even more expensive from a public resources perspective," LaTondresse said.
Public safety is one of those expenses. "I believe in both public safety and equal justice," LaTondresse said, rejecting the idea that those areas of need are competing priorities. The incoming County Board member favors a "co-responder" model that would embed mental health workers and social workers into law enforcement responses where appropriate.
Public safety was one topic of contention between LaTondresse and Anselmo. Anselmo, who carried the endorsement of the Hennepin County Sheriff's deputies association, criticized LaTrondresse for voting for the expiration of the contract that established the District's school resource officer position. The critique came as activists called to "defund the police" after the George Floyd killing.
LaTondresse endeavored to cultivate a sense of togetherness in his post-campaign messaging, promising to continue what he started during his campaign.
"We won this campaign the same way that I promise to govern," he said, "which is by loving our neighbors well through this incredibly challenging moment in our history."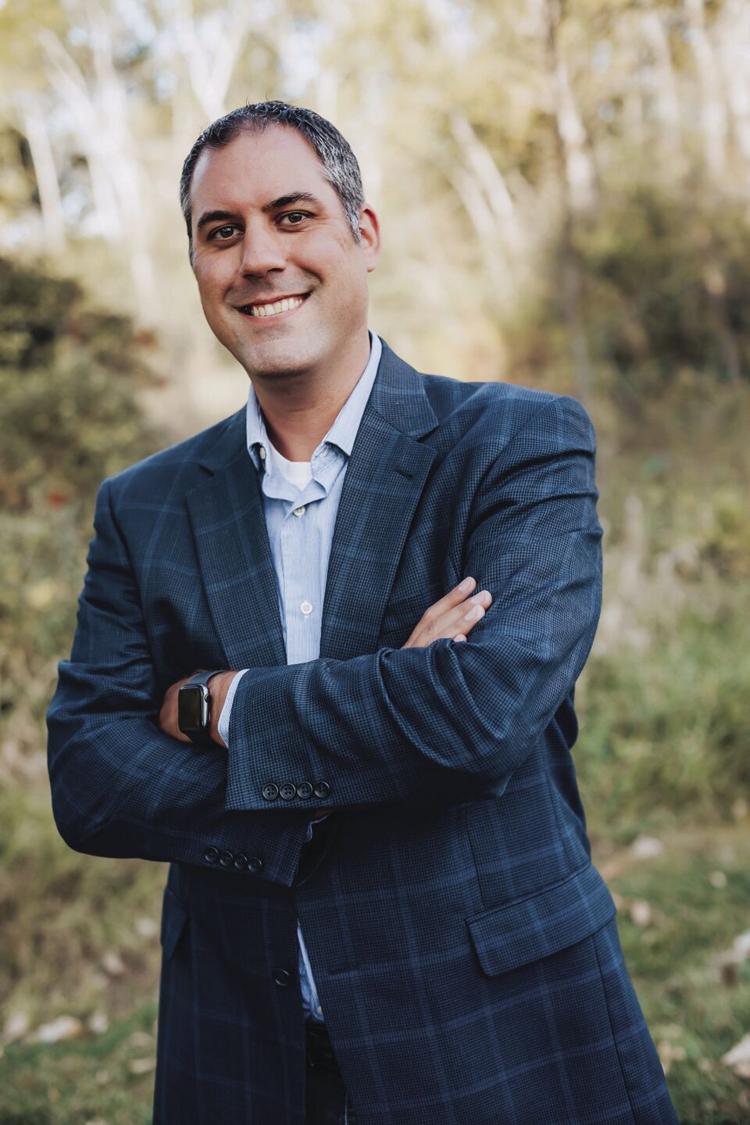 In defeating Nadeau, Anderson topped an opponent who worked for nine years as the assistant to Johnson, who was known as a conservative voice on the board.
With the imprimatur of Johnson and lengthy experience working for the district, it would reason that Nadeau had the inside track in the race, Anderson suggested. "I think there were a lot of people that didn't think that this race was as competitive as it was," he said.
Now that he's made it onto the County Board, Anderson brings priorities that include transportation investment, the enhancement of mental health services and environmental protections.
He and his fellow commissioners will have to pursue their priorities, however, under the specter of COVID-19 and the budget strain the pandemic will create. "We're going to have to work a lot smarter, is what it's really going to come down to," Anderson said, noting that the financial challenges don't change the reality that the county still has services to deliver. "I don't think we can cut our way out of this."
With the pandemic, Anderson was greeted with the most unique of circumstances in his first attempt at elected office. "COVID came and completely upended how we anticipate running a campaign," he said.
Like other candidates, his campaign's focus shifted online and relied heavily on texting and phone banking.
Unlike the conditions created by the pandemic, the messaging of Anderson's and Nadeau's campaigns was cordial, according to the incoming commissioner. "I feel like we both ran really clean, issue-based campaigns," Anderson said. The two were friendly enough, he added, that they got coffee together early in the process.
That dynamic – and the election's outcome, of course – provided Anderson a positive experience in his first foray into electoral politics. "I always wanted to find a way to serve my community," he said, having noted the opportunity presented by the open seat this year.
"I felt that there were enough people that were looking for change that it was worth it," Anderson said.
Three Rivers Park District
Other regional elections Nov. 3 included the Three Rivers Park District, where three current commissioners for the will return for four-year terms on the board. Their terms begin in January.
Marge Beard, Dan Freeman and John F. Gibbs were unopposed in the general election, except for a write-in candidate in District 1. According to the unofficial results from the Secretary of State, Beard, of Plymouth, received 68,761 votes, in District 1.
Audrey Britton, a communications professional, small business owner and community volunteer who lives in Plymouth, conducted a write-in campaign in the District 1 race. According to the Secretary of State, 1,653 write-in ballots were cast in the district.
District 1 includes the communities of Corcoran, Greenfield, Hanover, Independence, Long Lake, Loretto, Maple Plain, Medicine Lake, Medina, Minnetrista, Minnetonka Beach, Mound, New Hope, Orono Precincts 1, 3 and 4, Plymouth, Rockford, Rogers, Spring Park, St. Bonifacius and Wayzata.
In District 3, Freeman, of Golden Valley, received 57,353 votes. The district includes the communities of Brooklyn Center, Brooklyn Park Precincts W1-O and W1-R, Crystal, Golden Valley, Hopkins Precinct 2, Robbinsdale, St. Anthony and St. Louis Park.
In District 5, Gibbs, of Bloomington, received 61,902 votes. The district includes the communities of Bloomington, Chanhassen, Eden Prairie, Fort Snelling and Richfield Precincts 6 and 9.
The Park District is governed by a seven-member board of commissioners. Five members are elected from districts in suburban Hennepin County and two members are appointed by the Hennepin County Board of Commissioners.
An earlier version of this article incorrectly quoted Chris LaTondresse as favoring a "community responder" model for public safety. The model favored by LaTondresse is the "co-responder" model. Also, this article originally referred to LaTondresse voting to for the removal of school resource officers. In fact, he and the Hopkins School Board voted to allow the contract for the district's one officer to expire.