Voters in the Tuesday, Nov. 3, General Election will choose three people who will serve on the Robbinsdale Area Schools Board. The board members will serve four-year terms and take office in January.
The candidates are incumbents Helen Bassett, Sherry Tyrrell and John Vento and candidates ReNae Bowman, Greta Evans-Becker, Brian Hanf, Eric Pone and Stacy Rider.
The candidates were asked to provide biographical information and answer two questions. Their answers were edited for length and clarity.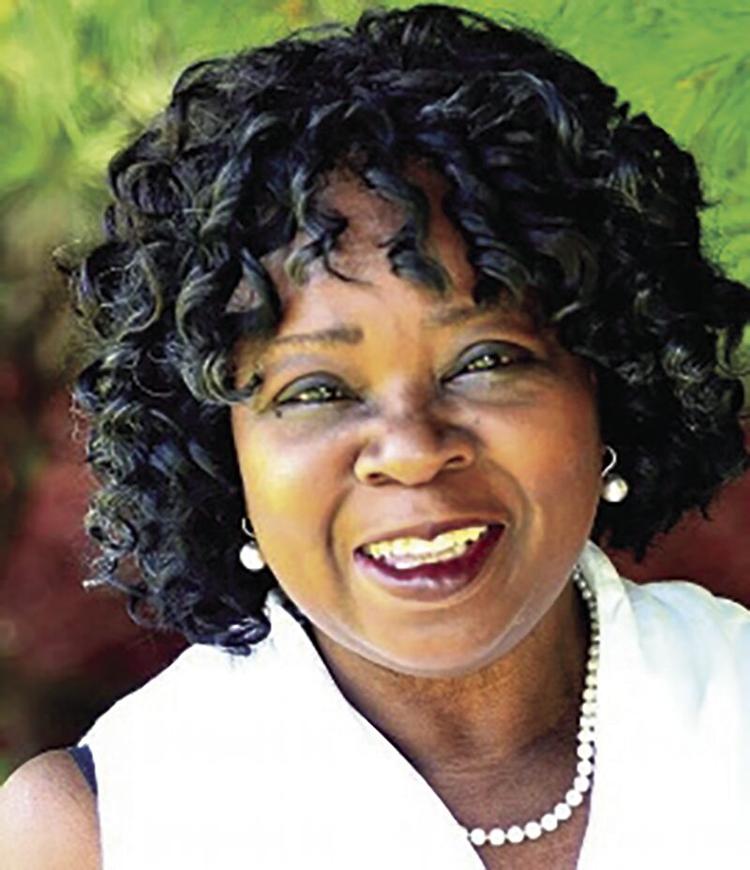 Helen Bassett
Address: 1740 Hampshire Lane, Golden Valley
Education: Bachelor of public administration
Occupation: Program consultant, Child Safety and Permanency Division, Department of Human Services
Community involvement: Minnesota School Board Members of Color Fellowship; Sweet Potato Comfort Pie; National Coalition of Survivors for Violence Prevention, Inc.; National Association for the Advancement of Colored People (NAACP) MN Chapter
Contact information: helenbassett@helenbassett4281.com
How do you propose the district address its financial concerns?
Support of continued pursuit of structural operational changes that bring the district more in line with industry standards, tailored to identify cost savings, for the District 281 community as much as possible. Continue work with the Baker Tilly/Springstead Group to identify needed improvements and recommendations for financial systems and operations with increased compliance practices. Examine the recommendations of the district Financial Advisory Committee establish an approval and implementation process and timeline. Operationalize the newly envisioned district OPEB Advisory Committee.
How do you propose the district confront racism and address equity and achievement for all students?
The first step is to honor the existence of barriers that are persistent and which have been present for years across many systems and institutions and to acknowledge the impact this has on the lives of the students and families that we serve. Coming to the question from a place of understanding and attempts at understanding requires a measure of humility. Individually, and systemically, the District 281 school and the greater community must be committed to actively increase awareness about issues that take us out of our comfort zones. I will champion the development of vision/mission and strategies designed to embrace and overcome the inequitable practices and policies, then monitor for fidelity and outcomes. A first task that is currently poised to be implemented is to integrate the District Equity policy into the annual policy review process. This will allow us to examine the impact of our policies on all students and those most at risk, in particular, and to initiate change.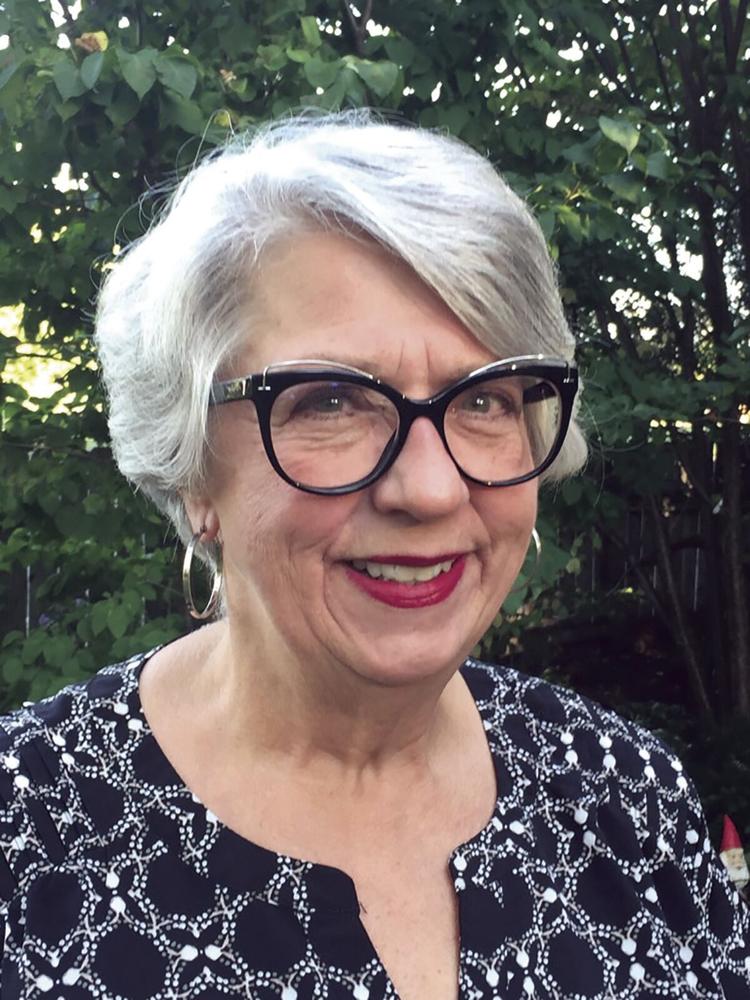 ReNae Bowman
Address: 3916 Edgewood Ave. N., Crystal
Education: BA management and communications, Concordia University, St. Paul.
Occupation: Inspire community activism
Community involvement: Robbinsdale School Board (1997-2001), mayor of Crystal (2005-2012); more recently, Master Recycler Composter certification and Master Water Steward program.
Contact information: 763-531-2074
How do you propose the district address its financial concerns?
My priorities: 1) Board works with their Financial Advisory Council and finance director to develop/implement a strategic five-year plan to balance the budget putting us on a path toward solid, financial health. 2) Board oversees implementation of budget changes, identifying and cutting the fat to stay far away from the classroom. Teachers are not the issue; they are the heroes. 3) Board review and revise superintendent's job description and hiring criteria. Create search plan that includes community input to hire a permanent leader. Superintendent must possess a laser focus on money and a heart for the kids and their needs. The money belongs in the classroom for the benefit of all children equally.
How do you propose the district confront racism and address equity and achievement for all students?
The way to confront racism and address equity and achievement for all is to avoid creating more inequities or adding to the gaps. Gaps are created and inequities widened when budgets are broken.
In 2019, the district budget was within 0.05% of a state takeover, saved only by a one-time shift of $4.7 million in funds. Shifting funds around does not fix financial problems, it makes them worse. Within three years, the board increased the amount of long-term debt by $70-plus million and just as horrible a $20-plus million account was spent down to zero. How much equity was created or added during this time? How was racism confronted?
A state takeover of our district due to a deficit budget would widen equity gaps and create new ones. Studies show the problem with a school district takeover is that it may unequally impact black and Hispanic students.
A balanced budget is our tool to confront racism and assure equity and achievement for all. A broken budget creates inequities which produce long-term negative consequences. A healthy budget will allow us to address and improve systemic issues.
Greta Evans-Becker
Address: 3449 Wisconsin Ave. N., Crystal
Education: BS elementary education, MS child and family studies, Ed.D. educational policy and administration
Occupation: Retired elementary school teacher/principal
Community Involvement: Past president, Sonnesyn PTSO; past secretary, Plymouth Middle School parent group; past Armstrong Choir Boosters chairperson; past member and chairperson, PRISM Board of Directors; member-Retired Principals of Minnesota
Contact Information: Greta.Evans.Becker@gmail.com
How do you propose the district address its financial concerns?
- Build the fund balance to be 8-15% of the total budget by aligning district resources with district needs and making cost reductions as far from the classroom as possible.
- Market the district's strengths, focusing on families' needs and high intellectual performance for all, in order to: 1) keep students living in the district enrolled in our schools; and 2) attract students from other districts to enroll in District 281.
- Explore alternate sources of funding such as business/community partnerships and grants to fund unique new opportunities.
- Work with Robbinsdale Area Schools Legislative Action Coalition and continue to urge the Minnesota State Legislature to change how schools are funded.
- Work with the Robbinsdale Area Schools Financial Advisory Council to monitor the budget.
- Require all reimbursements/expenses to have receipts related to district needs.
- Negotiate the contract for the new superintendent to be competitive but not out of line with neighboring districts.
- Expand early childhood opportunities to capture our youngest students and keep them in the district.
How do you propose the district confront racism and address equity and achievement for all students?
- Ongoing professional development for all teaching staff in culturally responsive teaching strategies.
- Examine data related to student achievement and behavior referrals to monitor any gaps and ensure referrals are equitable.
- Have an expectation that the superintendent will ensure all administrators have high expectations for learning for all students and that they require teachers' learning targets to meet state standards for lessons.
- Make early childhood opportunities readily available for all of our families.
- Provide targeted anti-racist and inclusive professional development for all staff including bus drivers, custodians, paraprofessionals and cooks.
- Provide easy access to services for families to meet the needs of our diverse population including access to high speed internet and other resources that are needed.
- Teach an inclusive, anti-racist curriculum that stresses inclusion, equity and anti-bullying skills at all levels.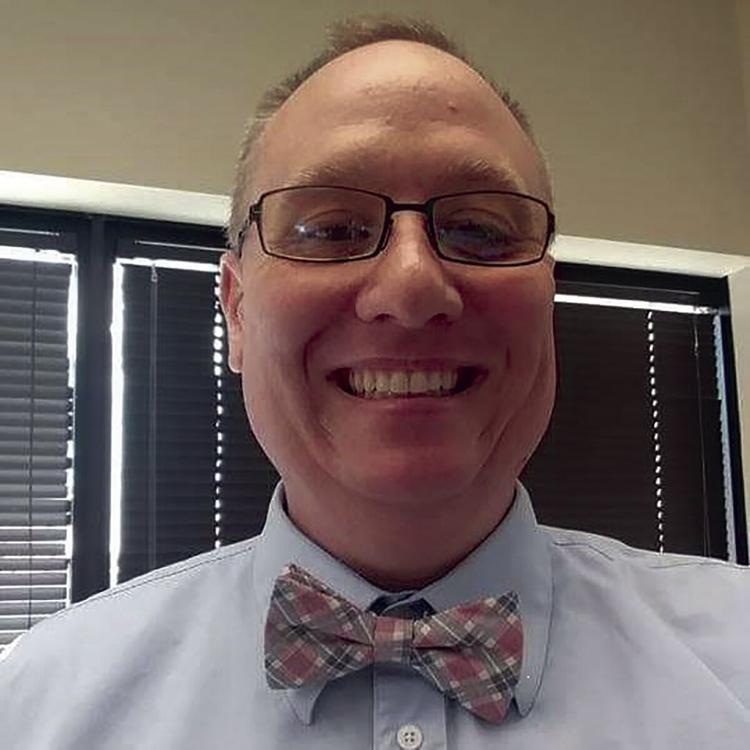 Brian Hanf
Address: 5624 Welcome Ave. N., Crystal
Education: High school, Osseo
Occupation: Senior software developer
Community involvement: Former Northport PTA president, active youth sports refereeing
Contact information: BrianHanf.Org
How do you propose the district address its financial concerns?
Deficit spending needs to stop – as soon as possible. Otherwise, austerity measures will need to be put in place.
Packing classrooms on the back of a pandemic is not a solution anyone wants to implement – having the state control the budget it may be what we see.
The district has a $175 million budget. It is complex and the 2021-2022 budget will be made even harder to figure out with the issues in 2020-2021 pandemic year. As a district with our previous investment in technology we were in better shape than other districts with similar demographics.
That said, we will be in a hard place with the additional expenses this year. No solutions can be off the table.
Increase revenue and cuts to programs both will need serious consideration.
How do you propose the district confront racism and address equity and achievement for all students?
First off, I don't pretend to know everything that there is to know on this subject.
So how do I propose to confront racism and address equity and achievement for all students. 1. Don't pretend racism and gaps in equity don't exist. 2. Listen to those who are different than me. 3. Encourage everyone to do my steps 1 and 2. 4. Hire people who do the same. Then take the information from those different than me with expert people hired by the district to look at and update and further enhance the Unified District Vision.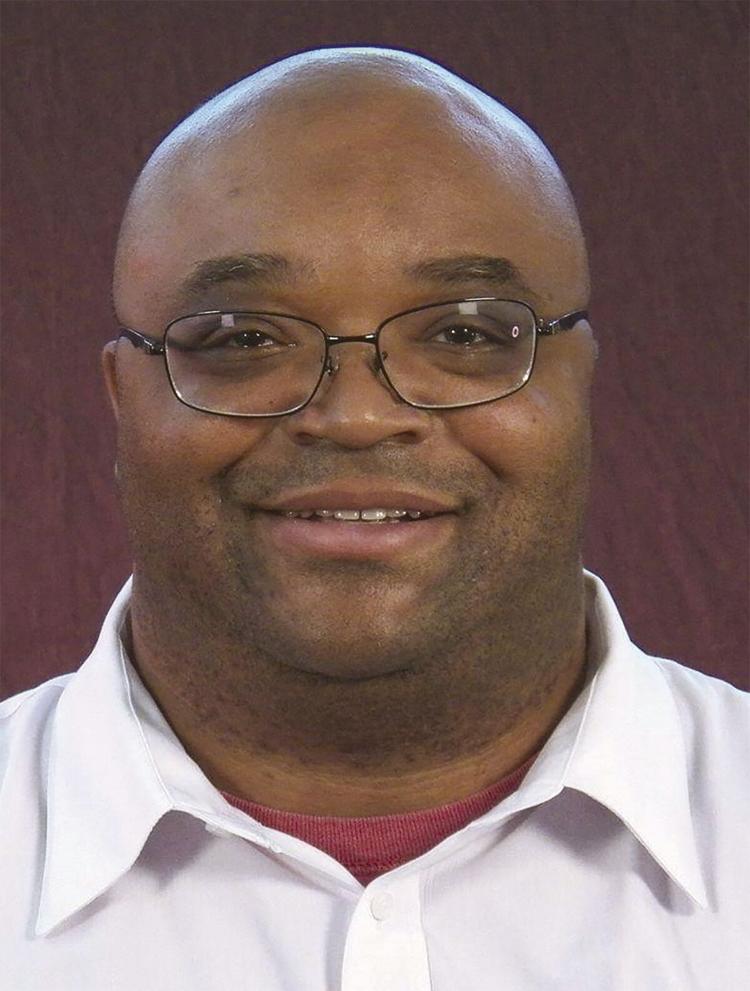 Eric Pone
Address: 6325 Quebec Ave. N., Brooklyn Park
Education: BA – Political science /religion, Metropolitan State University
Occupation: Stockbroker
Community involvement: Chair, Brooklyn Park Budget Advisory Commission 2016 to present; volunteer at Brunswick UMC in the capacities of youth and children's education
Contact information: peachcreekmedia@gmail.com
How do you propose the district address its financial concerns?
- Restore the financial health of the district. As is the responsibility of the school board.
- Implement State Auditor recommendations.
- Provide effective oversight to end misspending and mismanagement.
- Avoid statutory operating debt.
- Establish a balanced scorecard that is publicly published monthly.
How do you propose the district confront racism and address equity and achievement for all students?
- Focus on hiring teachers and staff of color. And encourage students of color to pursue education in higher education through the establishment of a dedicated scholarship fund.
- Ensure the provision of safe, reliable transportation services.
- Ensure better incident response in our schools.
- Investigate discipline issues involving Black male students.
- Eliminate open enrollment within the district and expand magnet options to all schools as the standard option where reasonable.
- Safe, clean schools that are COVID-19 ready.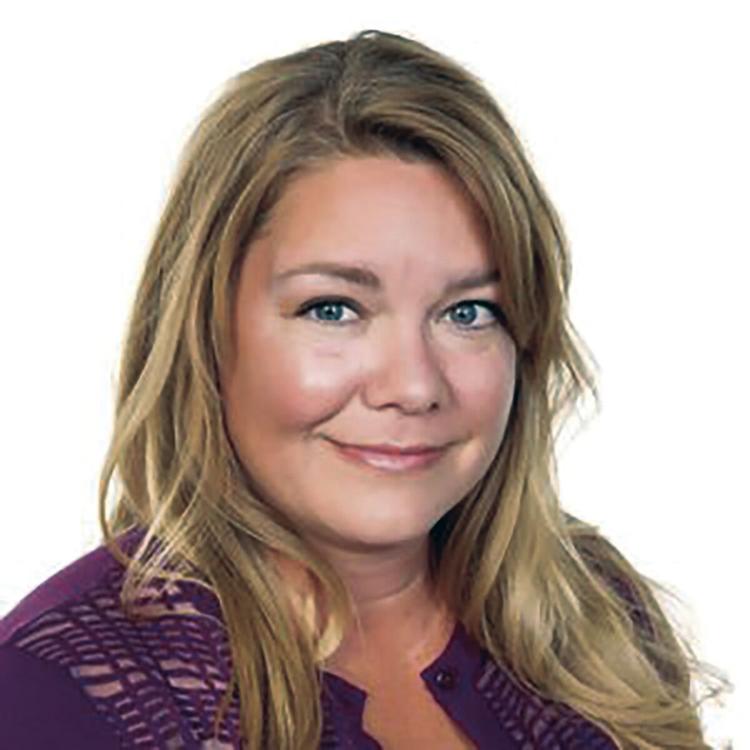 Stacy Rider
Address: 2545 Cavell Ave. N., Golden Valley
Education: MBA, UMN Carlson School of Management
Occupation: Business consultant
Community involvement: Volunteer in my sons' elementary classrooms; booster boards for their high school extracurricular groups, chairing the United Way committee at work, organizing for the Women's March MN, mentoring undergraduates at the UMN Carlson School of Management.
Contact information: Rider4Rdale.com
How do you propose the district address its financial concerns?
I am running primarily to help restore the financial health of our district. My youngest son is a junior at Armstrong this year, and I was shocked to learn in 2019 how our board and administration was depleting the funding that we fought so hard to get for our students through multiple referendums. It's almost unforgivable how this district has been mismanaged, and we are now in real danger of a state takeover due to a condition called statutory operating debt. Basically, it's been a perfect storm of local students fleeing our district, which reduces our revenue; deficit spending unmanaged by the School Board; and now the COVID-19 pandemic which we now lack the reserve funds with which to respond.
How do you propose the district confront racism and address equity and achievement for all students?
In the wake of the civil unrest after the deaths of George Floyd, Breonna Taylor and so many other BIPOC, addressing systemic racism in our schools is central to our community's growth and future success. We have a Unified District Vision and it includes an equity policy, but it hasn't been substantially updated in several years. My family has taken a non-traditional educational path because we required special services along the way, heightening my sensitivity to student equity in the district. One of the key strengths I bring as a prospective board member is a commitment to following the science and working with my colleagues and the administration to implement policies that provide a measurable difference for our students. Research shows us that changes, both small and large, deliver measurable outcomes for our students in minority communities. In my career, I've worked in the field of diversity and inclusion to help business and government organizations create equity in their environments, and I am eager to bring that experience to the Robbinsdale School District to benefit all our students.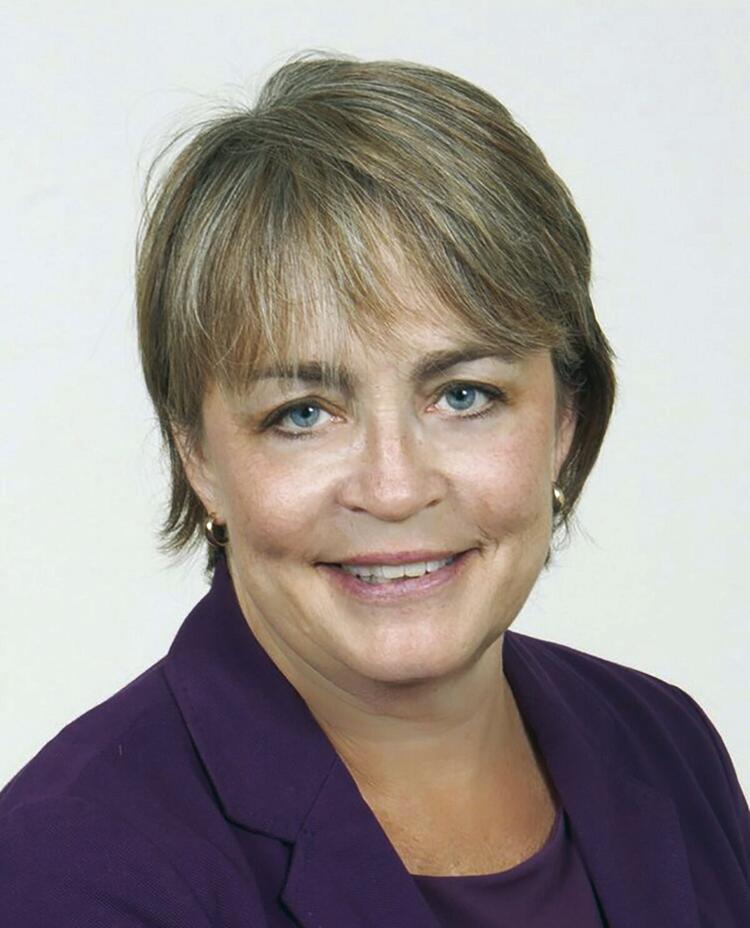 Sherry Tyrrell
Address: 10620 47th Ave. N., Plymouth
Education: Bachelor of Science, political science, University of Nebraska – Lincoln
Occupation: Administrative assistant, tax accounting firm
Community involvement: 13 years Robbinsdale School Board, 20-year member League of Women Voters, 281 Finance Advisory Committee, district Community Arts Program Planning, Community Connect Outreach
Contact Information: Facebook – Sherry Tyrrell for School Board
How do you propose the district address its financial concerns?
School finance is a crazy thing. We set our budget based on the number of students we estimate for the fall and on state funding that isn't dedicated until after our budget is due. We are conservative but not clairvoyant. In back-to-back years we had fewer students than expected. Students from FAIR Crystal went back to their home district, and charter schools opened in the heart of our community. In both instances we had contractually staffed for students that were no longer here. That is why we have a fund balance. That is why experienced leadership matters. We are rebuilding that fund balance while preserving programs that benefit our students and staff. We also must continue to advocate for an increase in special education dollars. Neither the state or federal government have met their obligation so it falls to the schools to make up the difference.
How do you propose the district confront racism and address equity and achievement for all students?
This does not need to be hard, but it must be intentional. I believe every child can achieve excellence. We must be diligent in examining our practices, polices and professional development for unintended barriers. We also have to look at how we can provide shared experiences for our kids that increase vocabulary and understanding. It is important that our children see each other in the material we teach and they learn from and about each other. Listening to student voice and our community guides that focus. Robbinsdale is a micro version of the world around us, I believe the foundation we are providing will serve our children well. I love this work, I am good at it, and I have the experience. I would appreciate your vote.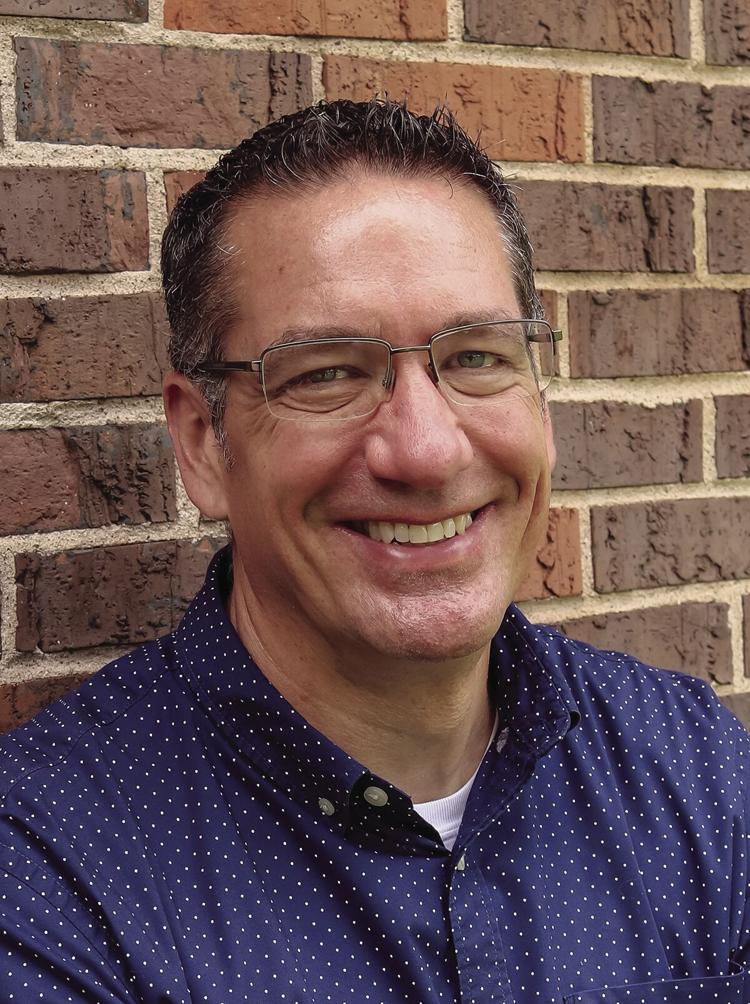 John Vento
Address: 2140 Wisconsin Ave. N., Golden Valley
Education: BA, history, U of M
Community Involvement: I am in my second term on the School Board. I am a 10-year member of the district's Legislative Action Coalition and on the Community Connect and Special Education Advisory committees. I serve as the MSBA representative on the MN Department of Education's Finance Working Group.
Occupation: Technology account management
How do you propose the district address its financial concerns?
Through my work on the MN Department of Education's Finance Working Group, I know firsthand the challenges that public education faces. State revenues, the primary source of K-12 funding, are not keeping pace with inflation requiring local levies to make up the difference. This has a direct impact on the district's ability to maintain critical staffing levels and important programming. I advocated for a better system to monitor and review budget vs. actual expenditures, aligning the budget code with state guidelines to ensure that expenses and revenue are being tracked correctly. I am advocating at the state level to ensure that districts are not adversely affected by the state's COVID orders. I believe it is critical that the district continues to implement the recommendations from the Baker Tilly Report, that the board aligns budget planning with the district's Financial Advisory Council and that success lies with administration and staff collaborating to identify cost reductions.
How do you propose the district confront racism and address equity and achievement for all students?
School districts are where equity work must start. By confronting inequity and systemic racism through policy and governance, school board members can guide change. COVID-19 has exposed the opportunity gaps that exist in school districts. This gap will continue to grow until we truly commit to do the work needed.
I have advocated to ensure the pathway to learning is equal for all learners. I have supported a memorandum of understanding to retain underrepresented teachers and championed the new Teacher License Board (PLSEB) to allow recruitment of out-of-state teachers without the restrictions of the previous licensing system. I was on the subcommittee to draft and adopt the district's current equity policy and advocated for change in the district's student handbook to better reflect our diverse student population. I am committed to removing barriers to students' access and success. I believe all means ALL.