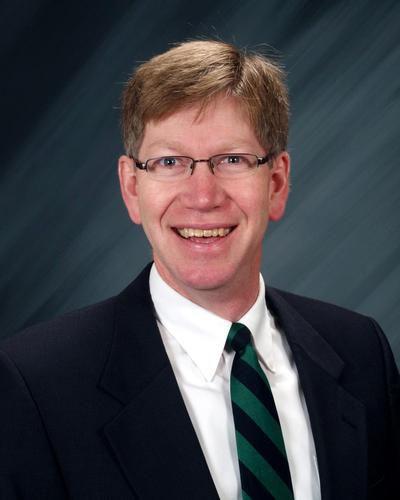 In his 10 years as a financial associate at Thrivent Financial in Golden Valley, Perry Jacobson has learned that "no one size fits all."
But he is adamant on one point: "It's important to have a retirement strategy," he said.
"As you prepare for retirement, it's important to anticipate your spending needs and your income sources," Jacobson said. "You need to focus on building a strategy to cover your expenses in retirement."
People should consider four questions as they formulate that strategy:
• What do you hope to do?
• What are your anticipated spending needs?
• What are your income sources, which might include Social Security, pension, retirement savings, rental properties or part-time work?
"The bottom line is how do we help you achieve your goals," Jacobson said.
For example, he tries to help his clients maximize their Social Security benefits. It is possible to qualify for Social Security at age 62, but each year between 62 and full retirement that you do not take the payout, the benefit grows by 6.5 percent annually. Between full retirement and age 70, the benefit grows by 8 percent annually, Jacobson said.
"So if you wait to claim Social Security until 65, you could receive an additional 24 percent," Jacobson said. "If you wait until age 70, you could get another 32 percent."
He also counsels his clients, both individuals and couples, to consider their possible life spans, their health, and their assets as they formulate their retirement strategy.
"Some people know that their family members pass away in their 70s," he said. "Others have lots of relatives who live into their 90s. Some people reach age 58 and are not in good health."
Generally, people are tending to work longer, and it is generally true that fewer people are receiving pensions, Jacobson said. "But some people have done very well and are able to retire early," he said. "There also are individuals who are tired of working and want to know if they can be done working."
It's crucial to consider changing tax laws, the ebbs and flows of the stock market, a strategy to deal with inflation, and also a strategy to deal with health challenges, according to Jacobson.
He suggests that people meet regularly with a financial professional to re-balance their portfolios, and that they also review insurance contracts and long-term care plans.
"If you live to be 100, will you outlive your assets?" he said. "If you don't have an extended care strategy, the consequences might compromise your family's lifestyle."
He advises clients to start formulating a retirement strategy early, but, he added, "It's never too late to start."
"If we can help you do one thing differently, we hope that puts you in a better spot," Jacobson said. "We want to help people be in the best spot possible."
He finds that people feel at peace once they map out a retirement strategy, providing that they do a thorough job.
Thrivent Financial is a not-for-profit membership organization whose mission is to help Christians be wise with money and live generously.
One may become a benefit member by applying for membership and purchasing a qualifying Thrivent insurance or annuity product, like disability income or life insurance.
Associate members pay an annual fee of $19.95, purchase a product from a Thrivent affiliate or a subsidiary, or join the Thrivent Federal Credit Union.
Thrivent's website offers some tips to help keep your credit score healthy.
• Pay off your credit card balances monthly or as quickly as possible. Too large a balance leads to higher costs and more stress. Read your monthly statement (paper and online). It shows how long it would take to pay off your balance if you make only minimum payments.
• Don't run up your credit card balance, or keep transferring balances to a new introductory no-interest card. You'll end up paying more and putting dollars into the profits of the credit card company. A good rule of thumb is to charge less than 35 percent of your available credit. A higher percent balance will negatively affect your score.
• Be sure to review each of your three credit score reports annually. You are allowed one free report each year from each of the credit bureaus (Experian, Equifax and TransUnion). It's recommended that you order one every four months to look for unusual or incorrect information, and get it corrected right away if you spot something.
• Is it a need or a want? Impulse purchases have a short-term positive impact. Temper your wants with what you can responsibly manage in a given month. Observe a 24-hour waiting period before you charge it. You may change your mind and be able to avoid buyer's remorse.
• If your credit card is burning a hole in your pocket or wallet, take it out and put it in a secure place. Other tried and true options exist: Literally "freeze" your card in an ice cube so you have to thaw it before using it; wait 24 hours and see how you feel about the purchase the next day; or reserve your card for emergency use only and put all spending on one card to help you keep closer tabs on where your money goes.
• The longer your account has been open, generally the more favorable your score (if you have been making regular and timely payments). When first establishing credit, charge only things you can pay for in full each month. This will help establish a healthy credit history that will positively affect your wallet in the future.
• You can get a report from each of three credit bureaus at annualcreditreport.com. It's smart to stagger those reports over 12 months. By being diligent about checking your credit report for free, you can skip monthly fees credit bureaus charge when they offer credit monitoring protection.