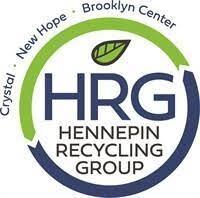 The Hennepin County Recycling Group hosts its bulky waste curbside pickup in even-numbered years in Crystal.
The next event will be in late March or early April 2022.
Another option is a Special Material Drop-off Day 8 a.m. to 3 p.m., Saturday, April 24, at the Brooklyn Park Operations and Maintenance Facility, 8300 Noble Ave. N.
For more information about curbside recycling, curbside cleanup and yard waste recycling visit the Hennepin Recycling Group website at hrg-recycling.com.