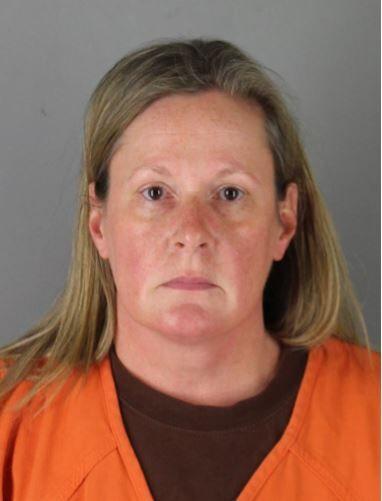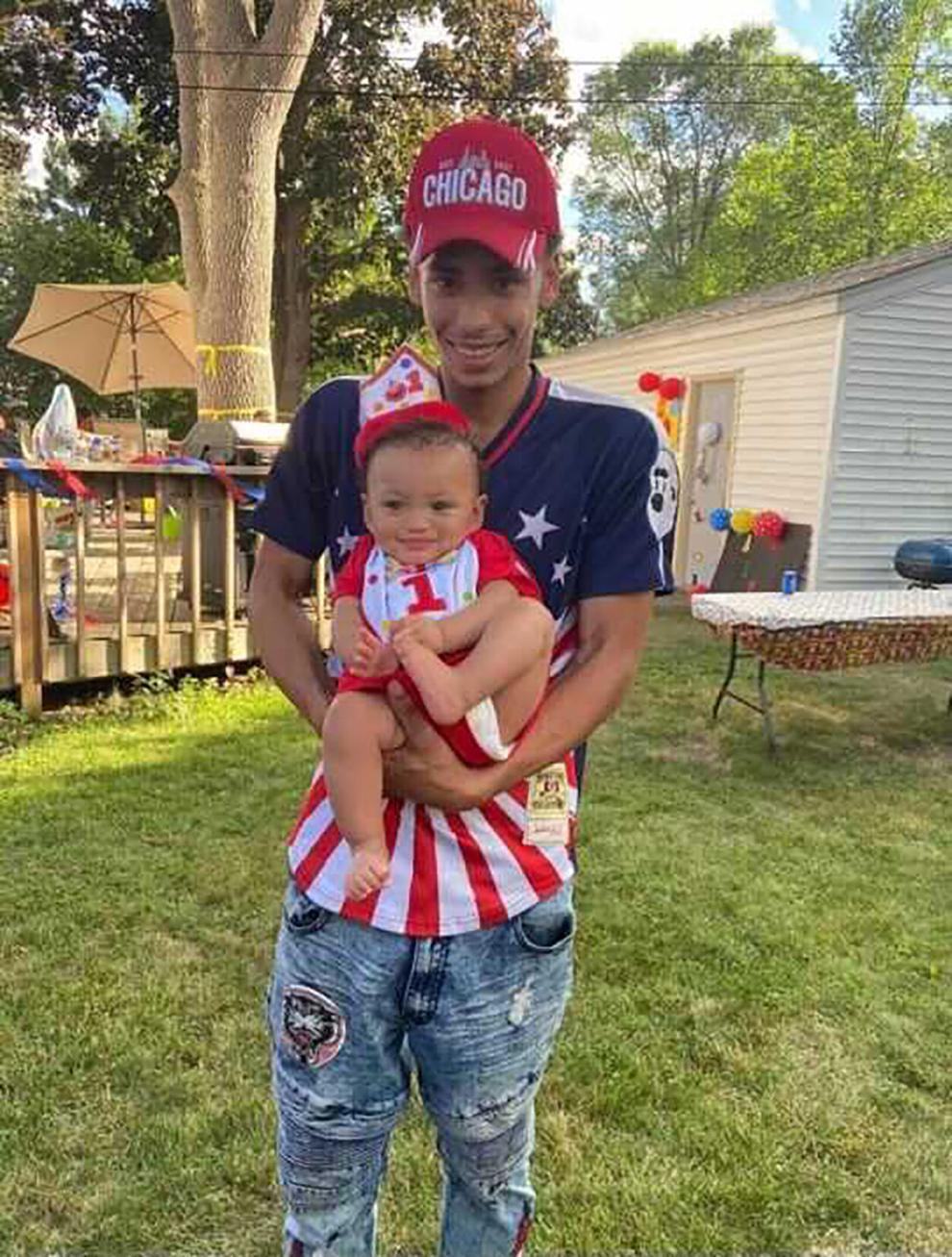 Former Brooklyn Center Police Officer Kim Potter was charged with second-degree manslaughter by the Washington County Attorney's Office and was arrested April 14 in connection with the fatal shooting of Daunte Wright.
Potter, 48, was arrested by the Minnesota Bureau of Criminal Apprehension at approximately 11:30 a.m. yesterday and booked at the Hennepin County Jail.
Potter and former Police Chief Tim Gannon resigned from the Brooklyn Center Police Department the morning of April 13 after the BCA identified Potter as the officer who fatally shot 20-year-old Daunte Wright during an April 11 traffic stop in Brooklyn Center.
Gannon said that he believed Potter, a 26-year-member of the Brooklyn Center Police Department, had accidentally shot Wright after mistaking her service pistol for a Taser.
"Certain occupations carry an immense responsibility and none more so than a sworn police officer," said Imran Ali, Washington County assistant criminal division chief and director of the major crimes unit.
"With that responsibility comes a great deal of discretion and accountability. We will vigorously prosecute this case and intend to prove that Officer Potter abrogated her responsibility to protect the public when she used her firearm rather than her Taser. Her action caused the unlawful killing of Mr. Wright and she must be held accountable."
Potter, a Champlin resident, was charged with second-degree manslaughter after she "created an unreasonable risk and consciously took a chance of causing death or great bodily harm to Daunte Demetrious Wright," the criminal complaint reads.
According to the complaint, at approximately 1:53 p.m., Brooklyn Center Police Officers Anthony Luckey and Potter, Luckey's field training officer, conducted a traffic stop on Wright, who was driving a white Buick, at the intersection of 63rd Avenue North and Orchard Lane.
Both officers were equipped with body cameras. The charges were based on available body camera footage.
Luckey conducted a record check on Wright, which revealed that he had a warrant for his arrest for a gross misdemeanor weapons charge.
Luckey and Potter approached the driver's side of the vehicle and asked Wright to exit and place his hands behind his back.
Wright complied, exiting the car and following commands. Luckey told Wright that he was being arrested for his outstanding warrant. Both officers were positioned outside of the driver side door, which remained open during the incident. Potter was behind and to the right side of Luckey.
Wright began to pull way from the officers and reentered the driver's seat of the vehicle while Luckey attempted to maintain physical control of Wright.
Potter said she would use her Taser on Wright, and unholstered her Glock 9mm service pistol, pointing it at Wright.
After verbalizing "Taser, Taser, Taser," Potter then fired one round into Wright's left side.
Wright yelled "Ah, he shot me," before driving a short distance and crashing into another vehicle.
After firing, Potter said "Shit, I just shot him."
The complaint notes that Potter carried her handgun on the right side of her belt and her Taser on the left side, requiring that she use her left hand to draw the Taser from her holster.
Wright was pronounced dead at the scene. The Hennepin County Medical Examiner's Office ruled Wright's death a homicide.
Second-degree manslaughter is a felony offense with a maximum sentence of 10 years in prison and a $20,000 fine.
A legal team led by attorney Ben Crump is representing Wright's family. Crump is also representing the family of George Floyd, who was killed during a police encounter in Minneapolis last May.
"While we appreciate that the district attorney is pursuing justice for Daunte, no conviction can give the Wright family their loved one back," the legal team said in a statement.
"This was no accident. This was an intentional, deliberate and unlawful use of force. Driving while black continues to result in a death sentence. A 26-year veteran of the force knows the difference between a Taser and a firearm. Kim Potter executed Daunte for what amounts to no more than a minor traffic infraction and a misdemeanor warrant."
In a press conference, Brooklyn Center acting City Manager Reggie Edwards said that following Potter's resignation, she is still entitled to the benefits she accrued, but that the city will not be paying for her legal defense bills. 
"Because former Officer Potter is no longer an employee of the city, the city does not have an official position on that issue," Edwards said.
Mayor Mike Elliott concurred. 
"I have no further comments on Officer Potter's current employment status with the city," he said.
Before Potter and Gannon resigned, the Brooklyn Center City Council fired City Manager Curt Boganey, and the City Council recommended that Gannon and Potter to be fired.
Yesterday, Elliott said he planned to ask Gov. Tim Walz to appoint state Attorney General Keith Ellison's Office to consider the case rather than Orput's office.
"This case needs to be appointed to the attorney general," Elliott said.
Tony Gruenig, commander of the department's patrol division, was appointed acting chief following Gannon's resignation.
The mayor's office now holds ultimate control over the Police Department.
At a press conference in front of the Brooklyn Center Police Station, Nekima Levy Armstrong, a civil rights attorney, founder of the Racial Justice Network and former president of the Minneapolis Chapter of the NAACP, said that Potter ought to face more severe charges such as second-degree murder.
"As a civil rights attorney I have significant concerns about the low level charges that are being brought against Kimberly Potter in this case," she said.
"Kimberly Potter was a 26-year-veteran of the Brooklyn Center Police Department as well as a field training officer, which means that she should have known the difference between a Taser and her firearm. She acted with a reckless disregard for the life of Daunte Wright and she needs to held accountable under the law. I would argue that prosecutors could even charge her with third-degree murder or second-degree murder."
Armstrong said the case should be sent to Ellison's office or to a special prosecutor.
Jaylani Hussein, executive director of the Minnesota Chapter of the Council on American-Islamic Relations, said that these types of cases should not be considered by county prosecutors.
"This is a travesty, a tragedy on top of another tragedy. Killing Daunte Wright, meeting protesters with violence, and now bringing charges that do not meet what we believe to adequate," he said.
"The charges should be appropriate, and the charges that are brought forth against this officer is absolutely, unfortunately what we have been talking about. In this country, there is a white system, a system for white people and a system for Black people, and that should not be the case."
Hussein and Armstrong questioned why former Minneapolis Police Officer Mohamed Noor faced murder charges in the shooting death of Justine Damond but Potter was not facing murder charges in this case.
"What she did was murder, we demand murder charges," Hussein said.
This story was updated at 11:59 a.m. April 15. A previous version incorrectly referred to Potter as a Brooklyn Park officer.