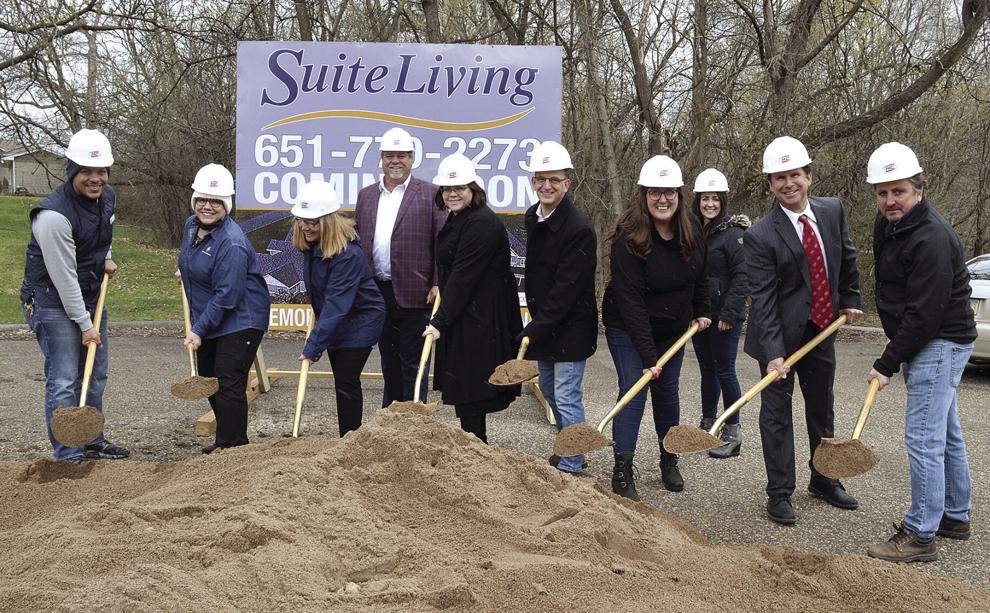 Crystal city officials and those from the Hampton Companies gathered for an April 13 groundbreaking to initiate construction of a single-story, 32-unit assisted living and memory care facility at 3501 Douglas Drive N., in Crystal.
To construct the new facility, the buildings that were located on the site are being removed. The units will be styled as private suites, built on a single level and cover 21,000 square feet.
The specialized care facility was approved by the council last year, and prompted a zone change of the property from residential to planned to development.