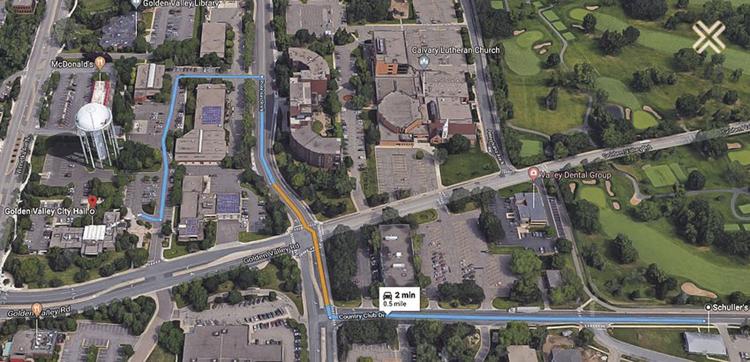 Expect a mix of tradition and new concepts at this year's Golden Valley Arts and Music Festival.
The day-long celebration, in its 16th year, will take place 9 a.m. to 10 p.m., Saturday, Sept. 14, under the Golden Valley water tower, 7800 Golden Valley Road.
As always, the day will kick off with the parade at 9:30 a.m. Festival organizer Luke Weisberg said the parade will be the largest that the community festival has put on to date.
After the parade is complete, the grounds of the festival will open for the day. This includes a main stage with live performances all day, artist demonstrations, children's games and activity corner, local organization tabling, art and craft sales, food trucks, and beer for sale.
Children's favorite the Teddy Bear Band will break in the main stage beginning at 10:30 a.m., and a repeat performance at 11:30. The band has been a fixture in Twin Cities children's entertainment since 1985, and encourages all ages to participate.
At 12:30 p.m., The Twin Cities Gospel Choir will take over. The choir uses gospel music to "promote love, healing, and racial harmony."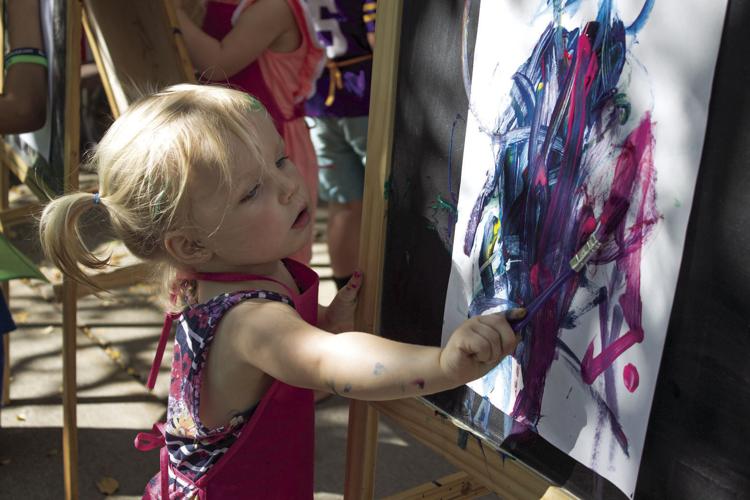 Smaller acoustic sets will be played at different areas of the festival, giving the main stage area a break. The first to play a smaller set will be musician James Dahl, from 1-3 p.m. A native of central Minnesota, Dahl will play an intimate show using just his voice and a guitar.
The main stage will come alive once again at 2 p.m. with a performance by the JTR Dance Team, an eight-piece urban dance group.
At 3:30 p.m., another low-key set by Brian Peterson will begin away from the main stage. The singer-songwriter plays a mix of folk, blues and jazz music.
Salsa del Soul will take the main stage at 5 p.m. The nine-person group will perform their signature Caribbean dance music, which includes salsa, son, son montuno, plena, cha-cha-cha, and timba styles. Viewers will be invited to take part in a brief salsa dance lesson so they can move to the music.
The final artist of the night, High & Mighty, is a repeat player and favorite of the festival. The group will close out the night with a grooving set of R&B, pop, funk, and soul dance music. High & Mighty will take the main stage at 7 p.m.
Artist demonstrations will include the work of local and national chalk artists. Passersby will be invited to watch the artists work on their respective paved corners as the festival progresses.
This year, viewers will be challenged to think of art beyond paint and paper. Organizers this year chose to highlight art that comes from both the healing and culinary fields. Each concept will have their own respective area and artists to engage with, as well as opportunities for visitors to apply or sample their work.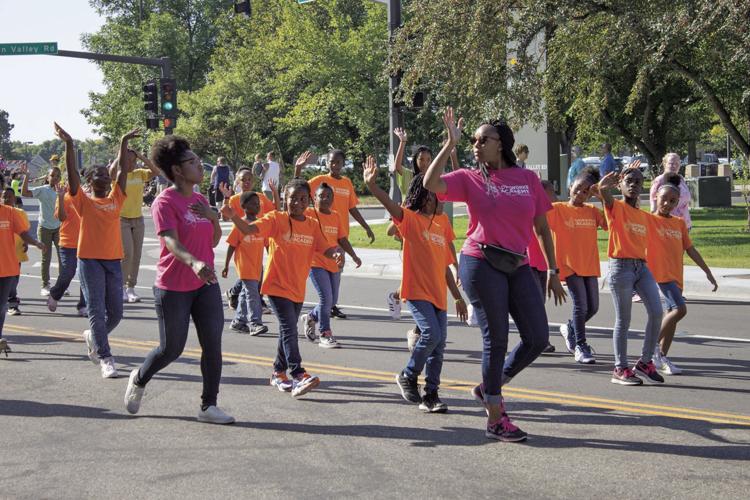 Interactive art activities for all ages will take place throughout the day, and the children's game corner will return as well.
Plenty of food options will be available at the food truck area, and Summit Brewing Company will offer a selection of beer and seltzers.
Weisberg said there is always a need for additional volunteers and sponsors to allow the event to be bigger and better every year. Those interested in either can visit gvcfoundation.com.