A house fire that began at a group home on the 2700 block of Ensign Avenue North in New Hope spread to the property next door Wednesday afternoon.
According to West Metro Fire Chief Sarah Larson, firefighters responded to a call of a house fire at approximately 11:50 a.m. Larson said the call came from address of the house on fire, 2705 Ensign Ave N, a group home owned by Opportunity Partners for adults with disabilities. She said only one person, a staff member, was present in the home and was quickly evacuated.
The fire spread next door to the 2709 address. No one was home at the second address at the time of the fire, though Larson confirmed that a dog was seen escaping.
A spectator on scene, Doug Willner, reported he had seen a thick cloud of black smoke near the intersection of Bass Lake Road and Highway 169 around noon. By 12:50 p.m., much of the smoke had diminished.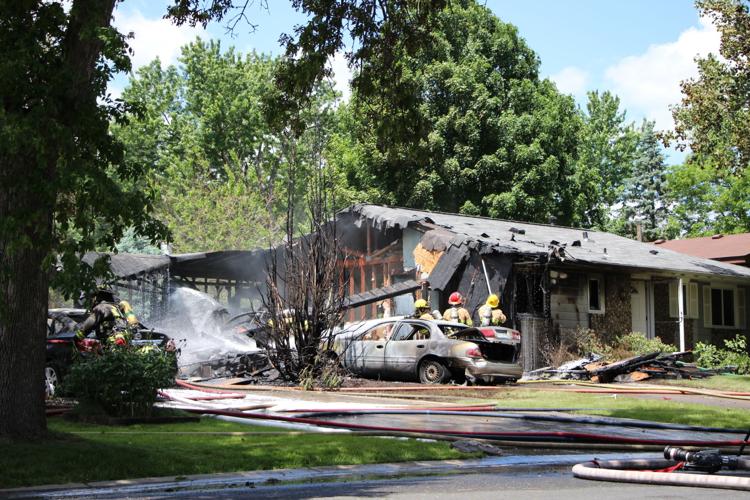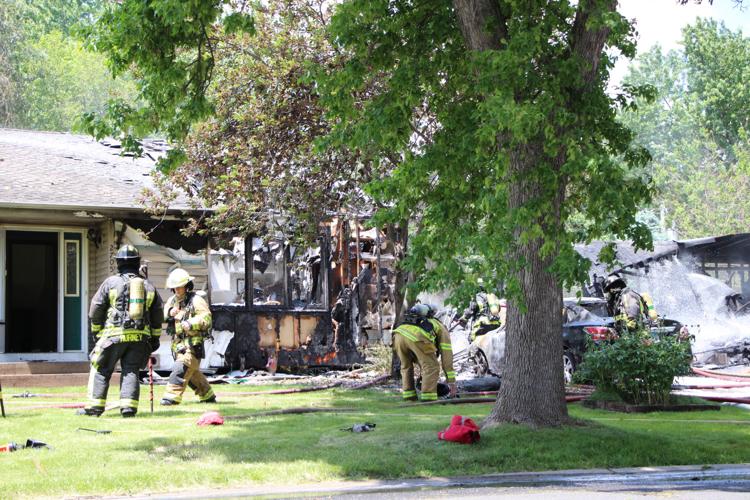 Larson said the clouds of smoke were likely due to the vehicles on fire on both properties' driveways.
Agencies from the cities of New Hope, Golden Valley, Plymouth, St. Louis Park, Brooklyn Center, Maple Grove, and Rogers aided West Metro Fire's response.
The cause of the fire is under investigation.