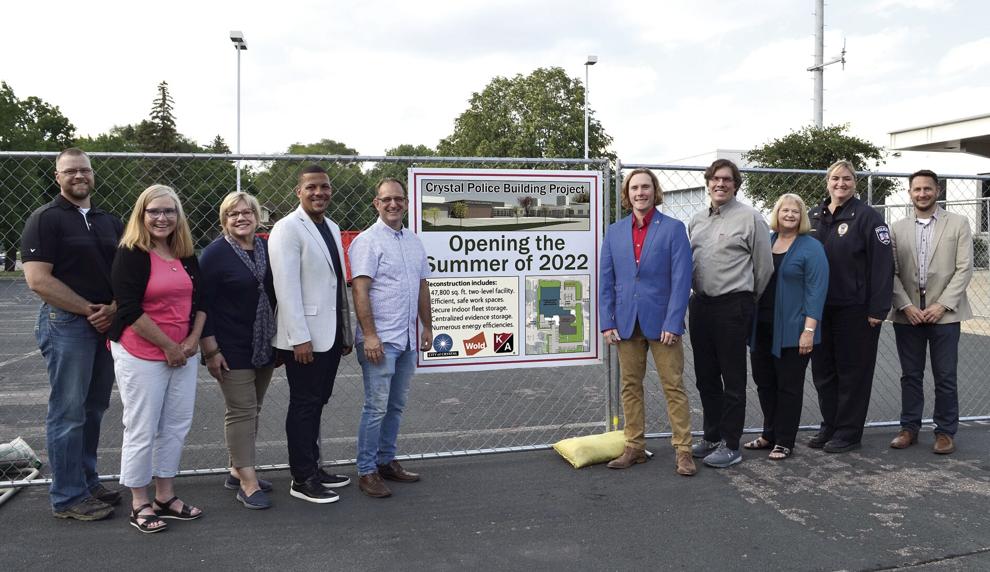 City of Crystal leaders and project officials gathered Thursday, July 8, to recognize the start of major construction work on the new Crystal police building.
Heavy machinery was expected to begin razing the existing structure this week.
Some of the new police building's features will include nearly 48,000 square feet of working space, secure indoor vehicle storage, centralized evidence storage and many energy efficiencies.
In cooperation with Hennepin County, the library access road to 42nd Avenue will be reconstructed with a wider curb cut and right-turn lane. The existing City Hall curb cut on 42nd will be removed, and the internal access drive will be relocated with a pedestrian connection between the library and City Hall.
The project will cost $16 million, including construction, fixtures and design fees. It will be paid for with $12 million in cash from the city's building fund and various other capital funds, together with $4 million from the recently passed state bonding bill.
Occupancy is expected early summer 2022.