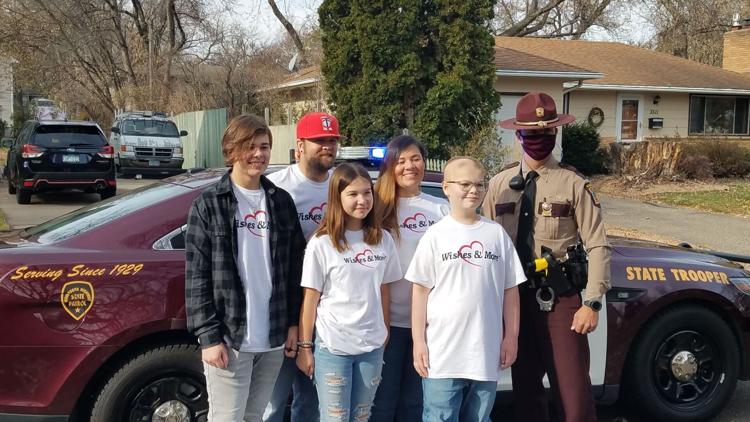 Minnesota-based organization helps his wishes come true
Minnesota State Troopers and Wishes & More helped to deliver a "wish" to Crystal resident Caleb Rogers Nov. 7 during a surprise visit to his home.
Caleb has had brain cancer for many months and he was identified as a "wish" recipient.
He is the son of Rayna and Jeremy Rogers of Crystal.
The troopers surprised Caleb, courtesy of Wishes & More, with the delivery of a gaming computer and accessories, as well as escorting a gaming truck from Hyperspace Starcade to surprise Caleb and his friends. They were provided three hours of video game entertainment in a luxury limo-style theater.
Caleb's wish
Caleb was sent home from school on the second day last year because he was ill. When his mother came to get him from school she knew something was wrong: Caleb wouldn't look at or speak to her and minutes later became confused, his speech slurred and his pupils dilated.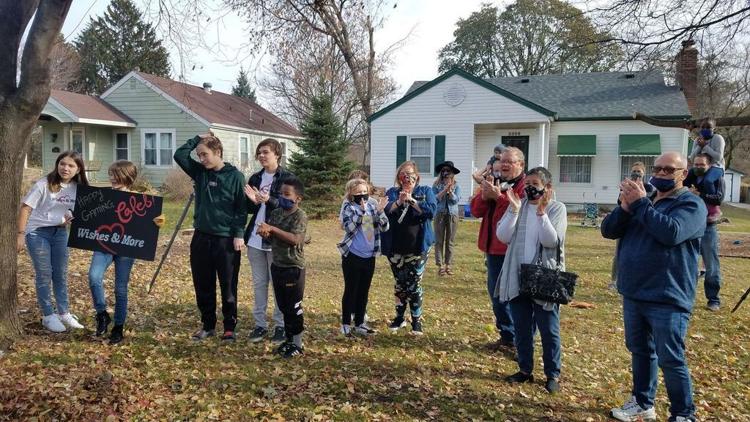 He continued to vomit after arriving at the emergency room, and he became slightly paralyzed, with his head being stuck turned to the left. An ambulance rushed him to Children's Hospital because doctors thought he was having a seizure. Many tests were run and a mass in the right temporal lobe of Caleb's brain was discovered. He was diagnosed with an astrocytoma – brain cancer – and because the tumor was intertwined with much of his brain tissue, only a small portion could be removed, with the remaining mass being inoperable.
Caleb has undergone 33 rounds of radiation and year-long chemotherapy treatments. After these treatments and hospital stays, doctors are now describing his tumor as stable.
Rayna describes 11-year-old Caleb as brave and a fighter.
In his wish interview, Caleb talked about loving video games and his hopes of building a video game computer.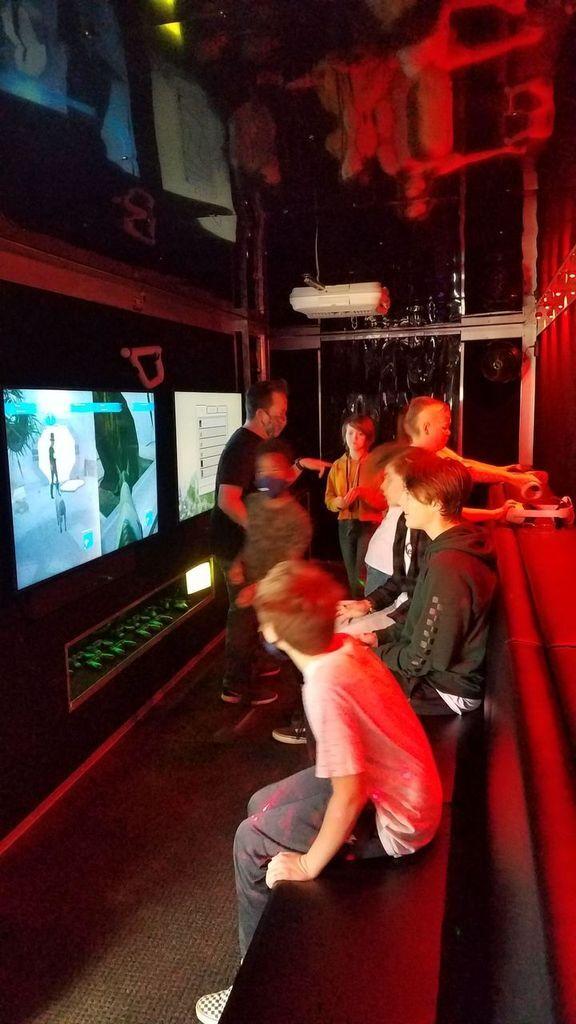 Wishes & More put together an Alienware laptop, external hard drive, wireless mouse, mousepad, gaming headset, gaming keyboard, gaming chair and a Steam gift card to purchase games. The gaming laptop will travel with him to and from the hospital to allow him a sense of home while he's at the facility.
Wishes & More volunteer president, Karla Blomberg, said, "Wishes & More is a very special hometown charity and we are proud to partner with the Minnesota State Troopers to grant Caleb's wish. In less than three weeks, Wishes & More ensured that Caleb's wish was not only pieced together, but we also created this unique wish reveal event to let him know that though his treatments are not over, he still has reason to celebrate and enjoy a day just for him."
Wishes & More, which is based in Minnesota, is a wish-granting organization for children with terminal and life-threatening conditions.