As Gov. Tim Walz and the Minnesota Department of Education have mandated, the school closures that began in March have been extended through the end of the 2019-20 school year, Friday, June 5.
"The governor has requested that school districts, like ours, continue to offer meal distribution and to provide childcare to elementary-age children of staff members and emergency response professionals through Friday, June 5," said Brooklyn Center Community Schools Superintendent, Dr. Carly Baker.
That also includes distance learning, which will also continue through the end of the school year.
"Updates about distance learning, meal distribution and resources available during the closure will continue to be shared on our district website at BCCS286.org/DistanceLearning," she continued. "Thank you to our families and community for making the first few weeks of distance learning so successful. I realize this is not the most desirable of circumstances for regular learning to take place, but our BC community has risen to the challenge to continue learning as best as possible."
Other integral and traditional aspects of the spring semester have also been impacted by this statewide closure.
Spring sports, fine arts activities
According to the Minnesota State High School League, spring athletics and fine arts have been canceled for the remainder of their seasons. This includes all participation in high school league events including practices, tryouts, scrimmages, contests and competitions as well as postseason tournaments.
"Several weeks ago, around spring break, I allowed myself to think about not being able to see our students, families and staff members for the rest of the school year," Baker said. "There is closure in getting a clear direction from the governor, but I am saddened we won't be able to hold our end of year celebrations, such as concerts and other live performances, athletic events, demonstrations of learning, and promotions from one grade to the next. These traditions that so many of us look forward to each year will not take place as they typically would this spring. I am hopeful that our staff members and students can work together to continue some of these traditions in a different format."
Prom, graduation
Middle and High School Principal Josh Fraser echoed Baker with some additional negative news.
"I am writing to you today to let you know that we have made the unfortunate decision to cancel prom," he wrote. "This is a sad moment for Centaur Nation, but most of all, for the class of 2020. I hope that you understand that our first priority is the health and well-being of each and every one of you. Therefore, we cannot in good conscience hold our prom as scheduled on Saturday, May 9."
Fraser also updated the wanted to send an update to the families of BCHS seniors on the annual commencement exercises.
"Now that we know the status of the rest of the school year, this raises a lot of questions about end-of-year celebrations, including commencement for the Class of 2020," he wrote. "District and school leaders decided that we would not be able to hold an in-person graduation ceremony as previously scheduled. I want all of you to know that we are planning a celebration for our seniors. To help make this a special event, we are working with a group of seniors to help guide our decision-making process.
"Over the next few weeks, we will be reaching out to gather photos, videos and other information to design the program," Fraser continued. "The spring of your senior year is meant to be a celebratory time for families, staff members and friends to acknowledge all of your accomplishments. I am sad that the Class of 2020 will miss out on these milestones. While our school plans to find a way to honor your graduation from high school, we know that it won't replace what should've been this spring. I ask that you support your peers and stay connected as best as possible right now. Lean on each other – and your families and teachers – to get through these last few weeks together."
More information and updates about graduation will be shared.
Student meals
"Through the temporary closure of schools due to COVID-19, Brooklyn Center Community Schools has worked to ensure students continue to receive the nutrition they need. In partnership with a local nonprofit, The Sheridan Story, the district serves more than 600 meals to BCCS students every day," Baker said.
The Sheridan Story is a Minneapolis nonprofit that works to provide meals to children during weekends, summers and school breaks. The BCCS partnership with this organization began in August 2019 when Earle Brown Elementary became one of the schools for the Weekend Food Program, and 100 Earle Brown students received healthy meals each weekend. Since early March, The Sheridan Story scaled up its offerings to meet the needs of families during the COVID-19 pandemic.
"When I first heard from the governor that schools would be closing, I worried about how our families will have access to food," said Miamon Queeglay, community schools manager at BCCS. "I immediately opened my laptop and saw an email from The Sheridan Story offering help."
The organization provides 300 bags full of groceries per school. Families can choose from East African, Southeast Asian, Latin American, Western American and vegan options.
BCCS staff have worked to ensure families who can't access the meal distribution routes or who enroll in our district but live outside of the boundaries still receive meals as well.
"We are so grateful that with the community school model we already have many services and resources in place to support families," Queeglay said. "Now it's really about scaling up for the current need."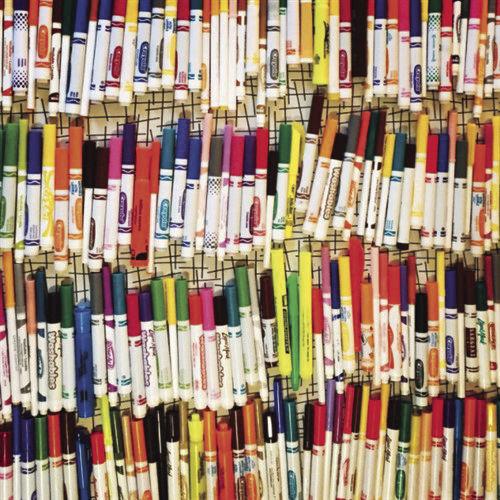 Art teachers canvas for supplies
When distance learning began, high school visual art teacher Chloe Cotherman wanted to make sure her students could complete their assignments at home.
"I was already thinking about my students and the fact that distance learning leads to challenges," Cotherman said. "I didn't want to assume that students had art supplies at home."
She decided to take action, looking to Kids in Need Minnesota for help. Kids in Need Minnesota is a metro nonprofit that collects new school supplies from donating partners. Volunteers organize the supplies at their resource center in Roseville, and teachers from eligible schools can shop for supplies twice per year for free. Approximately 102,000 students around the Twin Cities benefited from free school supplies from Kids in Need Minnesota during the 2018-19 school year.
When schools closed during the COVID-19 pandemic, Kids in Need Minnesota sent a special announcement to schools offering help with providing supplies. "I just thought I needed to take a step forward," Cotherman said, deciding to create a survey for students to find out which art supplies they needed. Other art teachers at the middle and high school also sent the survey to their students, and Cotherman went to Kids in Need.
She brought supplies back to her home, sanitized them, and created as many kits as she could, tailored to the needs of each student. Kits included pencils, paints, canvases, markers, paper and more. She also gathered pencil pouches and coloring books that could be distributed to other BCCS students. Supplies were available for curbside pickup at the north campus. Cotherman wanted to ensure that supplies continued to be available at the campus for students who couldn't pick them up right away, or through mail for students who were not able to travel to pick them up.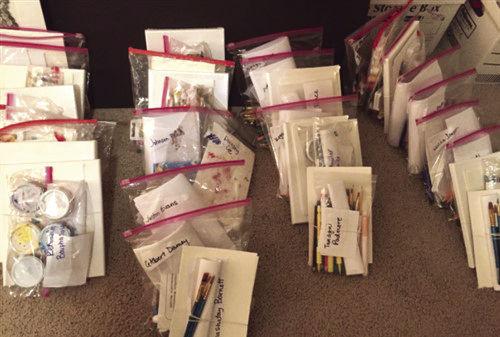 Cotherman thanked Gina McGraw, middle school art teacher, and Nasreen Fynewever, assistant principal at the middle and high school, for facilitating the distribution of the art supplies. Pencil kits and coloring books are still available for pickup at Brooklyn Center Middle and High School STEAM.
Rod Shilkrot is a contributing writer for Sun Newspapers.